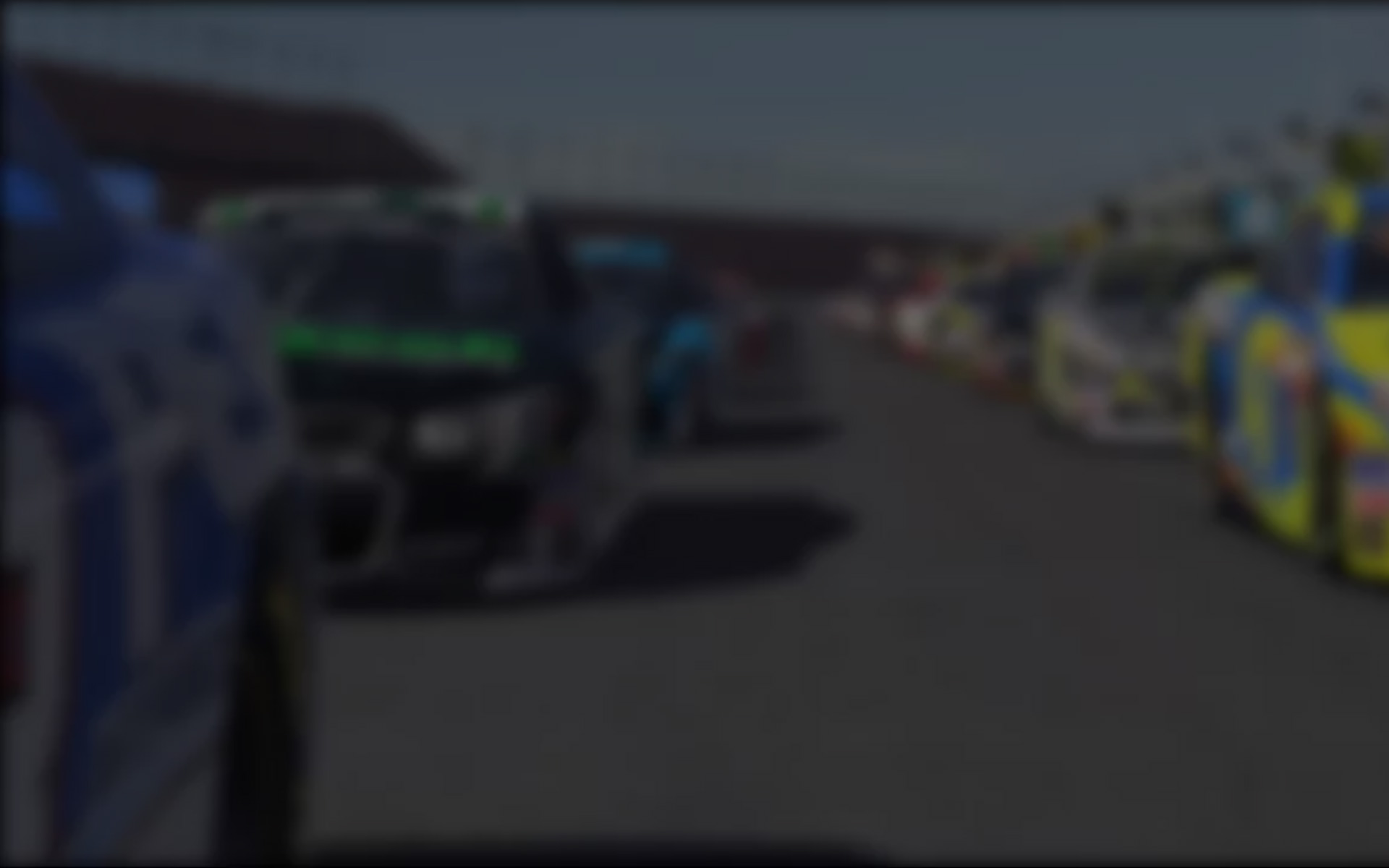 Jim Caudill, Jr., PJ Stergios and Dale Earnhardt, Jr. are among a dozen sim racers to qualify for the 2011 NASCAR iRacing.com Pro Series (NiPS) and a chance to race their way into – or in Earnhardt's case – back into the NASCAR iRacing.com Series World Championship (NiSWC) next year.  Along with nine other sim racers, the threesome finished among the top twelve in NASCAR iRacing.com Class A Series 2011 Season 1 competition.  Thus they punched their tickets to the 2011 NiPS in Season 4 (where they will be joined by two dozen more iRacers from the Season 2 and 3 Class A Series) where they will compete with the 25 lowest finishers in this year's NiSWC for guaranteed spots in the 2012 edition of the World Championship.  What's more, they are now eligible to compete for open spots in the remaining races on the 2011 NiSWC schedule should any of the events fail to attract a full (40 car) field.
Caudill, Jr. put his name at the top of not only the Pro Series hopefuls, but the overall Class A points standings in 2011 Season 1. Holding-off hard-charging NiSWC regular Josh Berry as the season closed, the MidSouth driver never flinched.  Winning the championship by 204 points not only put Caudill's future Pro Series competitors on notice, but doubtless caused a few NiSWC drivers to look over their shoulders.  Caudill started taking control of the season during Week Three at his favorite track, Phoenix International Raceway. After PIR, Caudill put his name on the top of the charts at both Bristol and Pocono the following weeks and never looked back.  Now Caudill, who finished outside of the top 30 in the inaugural NiSWC, can look forward to the Pro Series in Season 4 and a potential return to NiSWC competition in 2012.
Stergios was not only a strong contender to transfer into the Pro Series, he was a big player for the Class A championship until the final weeks of the season. The New Englander is an accomplished real world racer, racing everything from Quarter Midgets, to Super Modifieds at Lee USA Speedway. His strong season earned him third overall in the points behind Caudill and Berry, and second among the Pro Series hopefuls. Stergios has competed in Pro before, now with that experience under his belt, he will be looking to transfer to the NiSWC in 2012.
Thirty year old Kevin King (San Diego, CA) surprised absolutely nobody in racing his way to the next level. King has been sim racing for 12 years, and is undoubtedly one of the most recognized names of anyone on the iRacing service. When not sim racing King has a day job at a bank, and enjoys racing his R/C car at SDRC near his home.
"I'm really proud to have made it to Pro with the first class of drivers." — Joe Quinn
Marcus Lindsey finished seventh overall in 2011 Season 1, which earned him the number four seed into the Pro Series. Lindsey had two wins and thirteen top fives in his twenty starts. Lindsey solidified his reputation as not only a fast driver, but a clean one as well. Earnhardt was the only driver with less incidents than Lindsey in the top twelve.
Speaking of Earnhardt, NASCAR's perennial fan favorite ran solidly throughout the Season 1 in securing his spot for the 2011 Pro Series. Although commitments associated with his "day job" forced Earnhardt to miss the top points races some weeks, he ran well enough in the big races he was able to enter – taking five wins in 14 starts — to lock him in.  Another former NiSWC competitor, Earnhardt is a former NiSWC race winner as well, having captured the inaugural race at Daytona in 2010.  If time permits, look for Jr. to have no problem making his way back to the top level of sim racing in 2012.
Brandon Buchberger overcame a few tough luck weeks in Season 1 to capture a spot in the top ten in points. The Club Illinois member has been sim racing since 2000, and began his iRacing career in June of 2008. After a year break to focus on school, Buchburger came back strong. Brandon is no stranger to the Pro Series, having competed in Pro before but failing to earn enough points not to transfer. However, he made amends in a Season 1 that saw him take 14 top fives (including four outright wins) and would not shock anyone if he were to race his way into the Championship Series.
Chris "Turke" Henion was one of the come-from-behind stories of 2011 Season 1. Turke inched his way up the points standings before a huge mid-season week at Bristol landed him at the center of everyone's radar. Henion is well-known in the sim racing community, so him making pro is not much of a surprise. He has proven he can not only run well, but capable of winning big races, so look for the Turkey to be up front in the Pro Series.
Cyril Nousbaum (Paris, France) showed he is more than capable of running with the best, as the 17 year old raced his way into the Pro Series. Nousbaum started sim racing in 2007 with NASCAR Racing 2003, and transferred to iRacing in May of 2010. Although he had a limited amount of iRacing experience compared to his competitors, Cyril had no problem rubbing fenders with the best of them at the front of the field.
Elk Grove California's Jason Lofing (or "JLo" as the sim racing community knows him) finished 14th overall in the Class A standings which, given the presence of NiSWC regulars Berry (P2), Daniel Pope II (P4), Brad Wright (P6), Jeremy R Allen (P8) and Thomas Hazard (P12) was good enough for the ninth spot in pro. The twenty-one year old JLo made his name in sim racing primarily by winning the first ever Landon Cassill Qualifying Challenge last December.  Lofing is arguably the best qualifier on the iRacing service, which will gives him an excellent chance and running up front consistently in pro.
"It was a blast running the A series this past season and I really like my chances in Pro," he says.  "I think qualifying will be a very big part of who gets into NiSWC and once I get my race setups tuned up a bit more, hopefully I'll contend for some wins."
"It was a blast running the A series this past season and I really like my chances in Pro." — Jason Lofing
Twenty-four year old Joe Quinn is next on the list of Pro Series inductees. The Ohio-based Quinn is a well-accomplished real world racer in his Street Stock, with many wins to his name.
"All I can say about the season is that I'm really proud to have made it to Pro with the first class of drivers, as I feel that the first group will be the most competitive group going forward," he observed. "There are still quite of a few very talented drivers that have yet to make an attempt to qualify for the Pro Series, and I'll certainly be watching the next two seasons to see who else to keep an eye on for the upcoming Pro season."
Former NASCAR Nationwide Series driver David Hutto had himself a season to remember, as the 33 year old made the cut to the Pro Series. A well-traveled real world racer, Hutto is definitely an up and coming sim racer. Although this was just his first season in the upper tier cars, Hutto made a name for himself averaging a strong ninth place finishing position.
One of the best stories coming out of 2011 Season One, had to be the that of Michael Conti. When he's not sim racing, Conti attends Memorial Middle School in Woodland Park, NJ. Yes, that is correct:  Middle School.  At the tender age of 14, Conti impressed drivers of all ages with his stellar season in Class A.  Young Conti put together an excellent final week at Richmond, taking two podium finishes to squeak into the Pro Series. But it was no fluke. Anyone in the series will tell you Conti is a strong contender week-in and week-out and, as his record of 14 top fives (including three wins) in Season 1 suggests, we should look for big things out of this young driver in the near future.
Given that, like the other 11 Pro Series qualifiers, Conti is now eligible to qualify for any open spots in 2011 NiSWC races, that future could be as near as next week's race at Darlington.
---
You may also like...
---