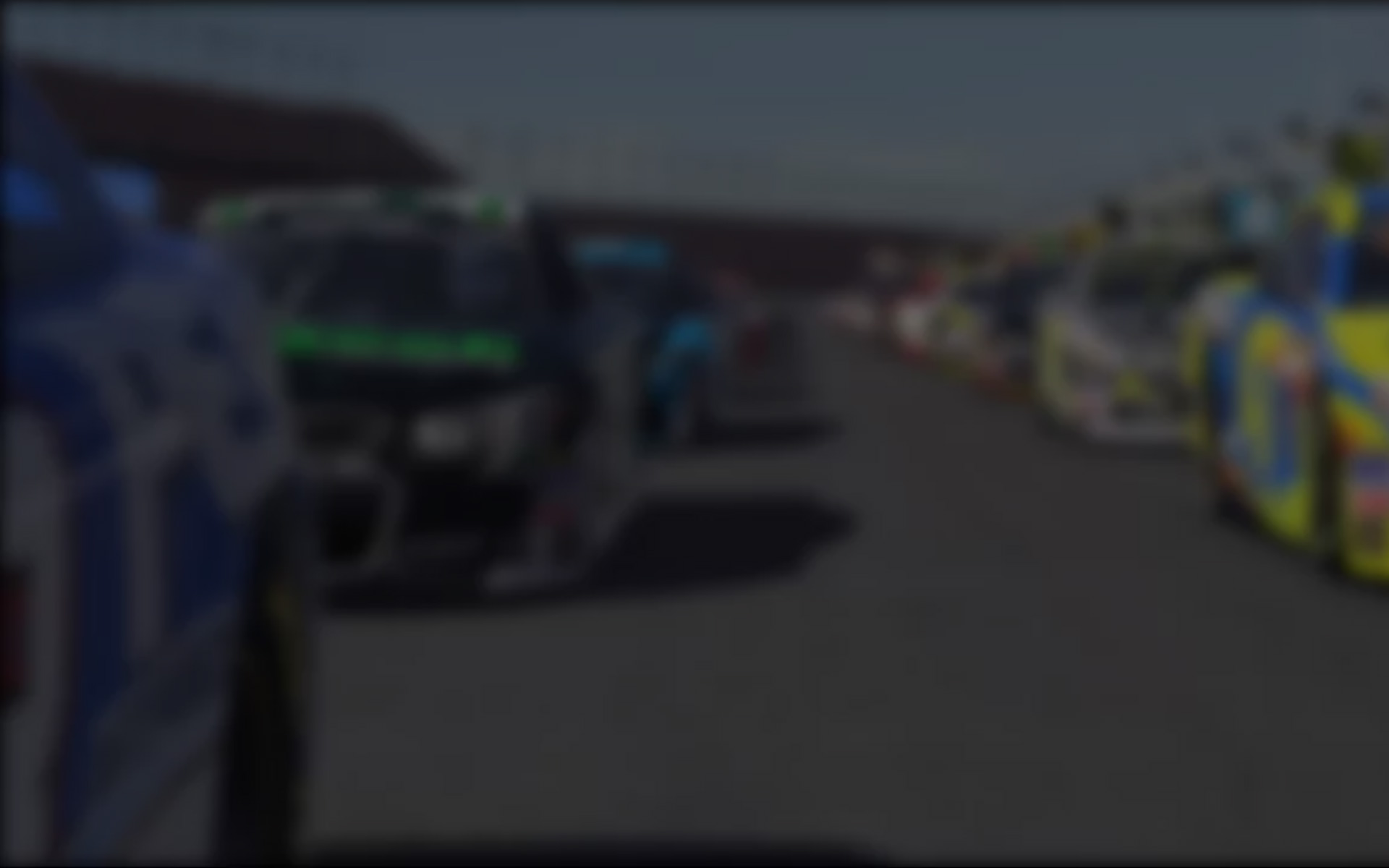 Yang Ou (Scandinavia) secured the iRacing.com IZOD IndyCar Series Premier road racing title like a true champion, leading from lights to flag in Sunday's top Strength of Field race at Infineon Raceway.  Taking his ninth win of the season, Ou crossed the line 18.7s ahead of Andre Boettcher (DE-AT-CH) with Aleksi Elomaa (Finland) a further 23 seconds back just ahead of PJ Stergios (New England).
Ou's domination of the online race came as no surprise, given than fact that he claimed his 11th pole position in a dozen outings with a sizzling lap of 1:15.593, more than .3s quicker than Boettcher's best.   In fact, only Ou and Boettcher broke into the 1:15s as Elomaa gridded third with a best lap of 1:16.715.
The start saw Ou take full advantage of his pole spot to jump into the lead, even as Elomaa grabbed second from Boettcher, ahead of Stergios and Santiago Niza Ferrer (Iberia).  While Ou went about upping his lead by about a half second a lap, Elomaa focused on keeping Boettcher at bay.  He succeeded, at least until an off-course excursion on Lap Nine opened the door for Boettcher.  Although Elomaa regained second spot momentarily by running until Lap 28 before pitting, the rightful order was reinstated once the Finn stopped for fuel and tires.
"The race went well," said Ou.  "I was very conservative on the first stint, because I hadn't done a full fuel run to check the tire wear. Even so, the car started to get sideways quite easily due to the big elevation changes in most of the turns, and when accelerating out of the hairpins as well. I started to pick up the pace a bit in the second stint knowing that it will be shorter so I won't have to save tires as much as the first run. I crossed the finish line and it feels like one of the shortest road courses this season.  Maybe it was, or maybe it's just because of the fact that Sonoma is a great track for the IndyCars, it is tons of fun to race here."
If the first two spots were secure, the same could not be said for third as Stergios was well within striking distance of the final podium spot.  However, Elomaa never put a wheel wrong and came home less than half a second ahead of the American while Niza Ferrer finished a lap in arrears in fifth.
Sunday's second race saw Raymond Mooney (Celtic) come from seventh on the grid to earn the win in his first appearance in the iRacing.com IZOD IndyCar Series Premier road racing this season.  Mooney moved up to third on the opening lap behind Martin Blais (Eastern Canada) and Ales Nocar (Central Eastern Europe).  Nocar and Mooney both got around Blais on Lap Six and Mooney grabbed the lead for good when Nocar had an "off" on Lap 13.
From there it was clear sailing for Mooney who came home 37.847s to the good of Blais with pole-sitter Ondrej Maska (Central Eastern Europe) a further ten seconds in arrears and Pasi Valtanen (Finland) and David Sockrider (Indiana) finishing one and two laps down, respectively.
Ou's championship-winning performance netted him $500 and the first place trophy.  In concert with the fact that he is in the driver's seat in the iRacing.com IZOD IndyCar Series Premier oval series, Ou also has the inside track on the overall iRacing.com IZOD IndyCar Series Premier championship and the $1000 and airfare, hotel and VIP tickets package for two people to the IZOD INDYCAR World Championship race at Las Vegas Motor Speedway the weekend of October 16.
"I'd like to thank my fellow competitors Aleksi, André, PJ, Santiago, Joao Pinho and many other skillful road course drivers for making it a fun and competitive season in the iRacing IndyCar Road Premier Series," said Ou.  "A nd well done for their great driving!"
Meanwhile Elomaa's performance at Infineon Raceway was worth 167 championship points, good enough to keep Boettcher at bay in the battle for runner-up in the iRacing.com IZOD IndyCar Series Premier road racing standings.  Each will receive $250 in iRacing credits for their season-long efforts, while Ken Leach (New York) and Niza Ferrer will each receive $100 in iRacing credits for finishing fourth and fifth in the championship, respectively.
---
You may also like...
---