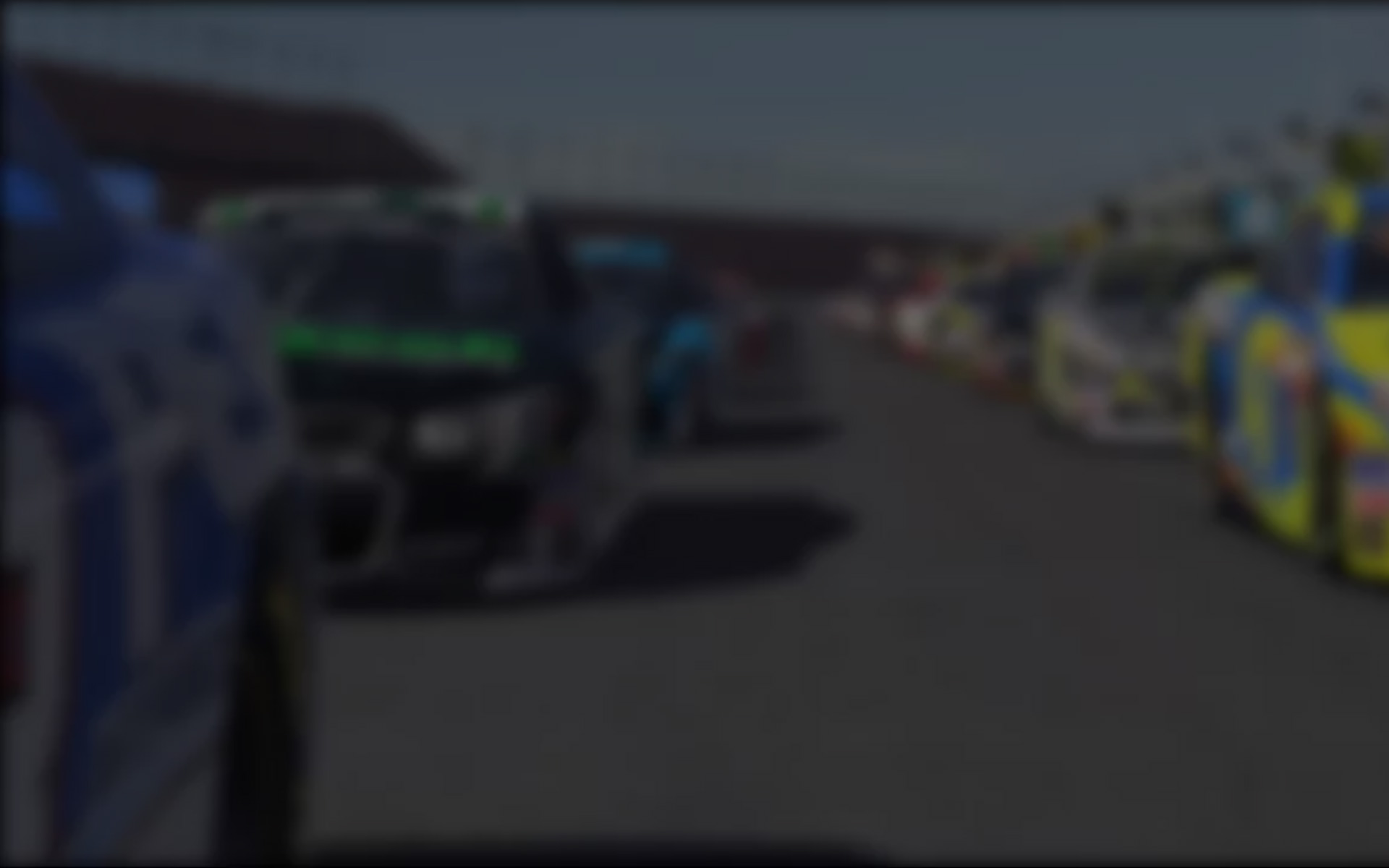 Described by many as one of the most mentally challenging tracks in the iRacing.com service, the V8 Supercars Americas league arrived at the historic Brands Hatch for Week 2 of the 2014 Season 1. With passing being especially difficult at the narrow 2.3 mile circuit, starting track position was the key to this 38 lap online race.  Perfection is considered mandatory at Brands Hatch as there is no room for error. One tire off the track can quickly end an otherwise stellar race for anyone.
Although it was a close competition with almost all of the drivers finishing on the lead lap, it was Chad Chastain's standout performance which earned him the hat trick.
He came (takes pole position) . . .
He saw (sets fastest lap of 1:26.900) . . .
He conquered (wins the race!) . . .
Indeed it was all Chastain all race long. Leading 33 of the 38 total laps, Chastain's closest competitor, Beau Cattell, finished 10 seconds behind him with Samuel Collins rounding out the podium in P3.
Another exciting battle came down to who was going to complete the top five on the last lap. After completing the final turn, Michael Schreyer got a great run on Dave Oliver and was able to complete the surprise pass for P5 with a .3 second gap.
Many viewers of the V8s Online live broadcast of the race were left scratching their heads, however, as V8 Supercars Americas defending champion, Marlon J. McMullen, was  absent from the race. After last week's incident at the Canadian Tire Motorsport Park (Mosport) which left McMullen with a DNF, many were waiting and expecting to see him make his charge at Brands Hatch. The absence of McMullen as well as last week's winner, John Emerson, left Chastain relatively unopposed as he dominated the field from the start.
With this race being split twice and featuring a total of 30 drivers, the second split online race was won by Henry King with Jim Davey and Luke Betts taking second and third respectively.
Next week, the V8 Supercars Americas league returns to a track which is a favorite for many drivers: Watkins Glen. Racing in the cup configuration, many drivers (including myself) still have the recent memory of the beating which was given by Chastain as he lapped the entire field (and some cars twice) during the last visit to the Glen by the V8s. Will he repeat his prior dominating performance? Check back with iRacingNews to find out!
---
You may also like...
---