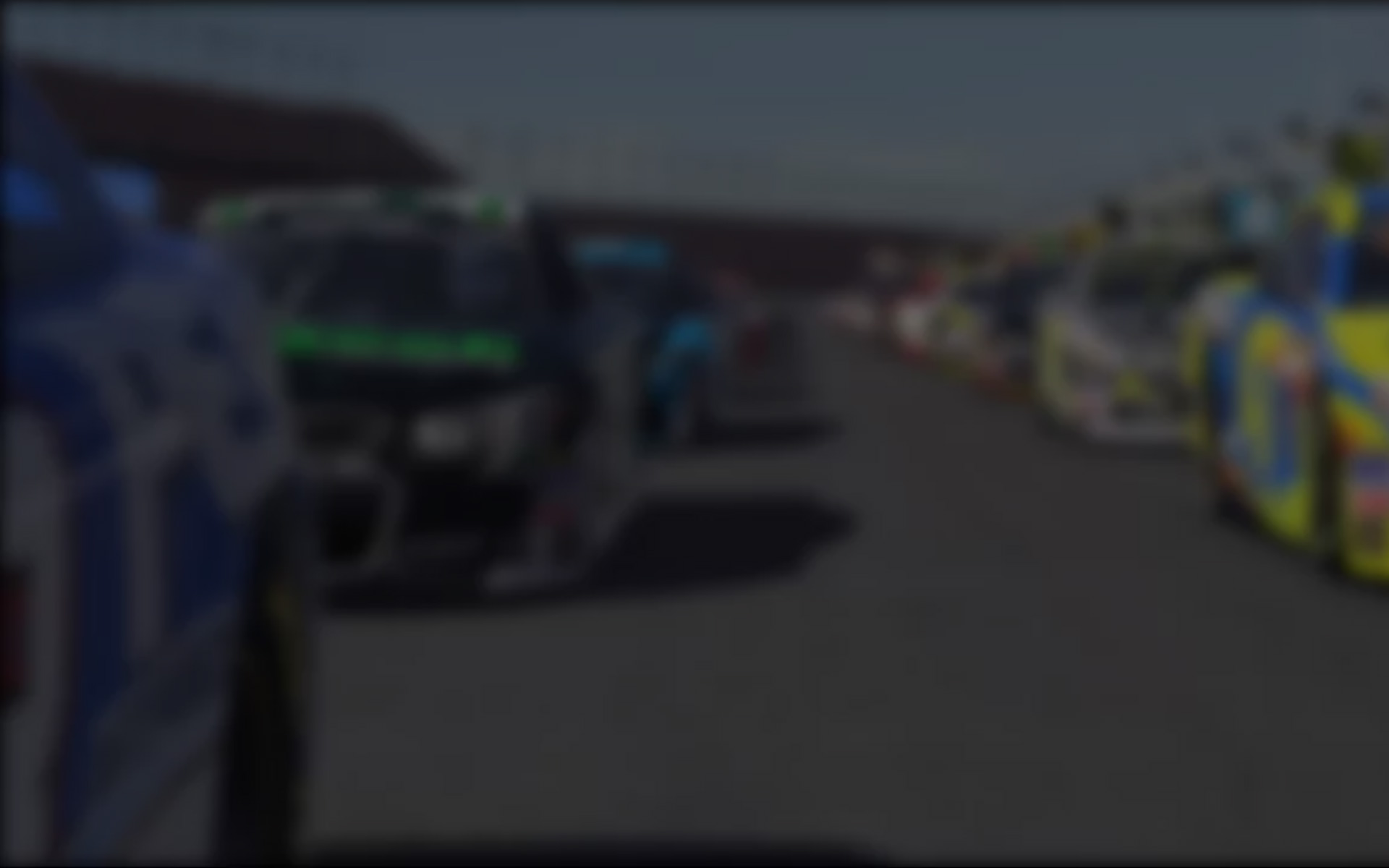 With defending iRacing.com IndyCar Road Series champion Nico Brandt choosing to not run the 2014 Season 1 championship, the iRacing IndyCar Road championship is up for grabs. And with the arrival of the Dallara DW-12 on the horizon, time is running-out for drivers to take their shot at winning a championship with the current Dallara IndyCar. Week One of the 2014 Season 1 took to the historic Watkins Glen International racetrack and the flowing Boot layout, always a favorite for drivers of all varieties. And one week into the new season, Joshua Chin (Florida) has the early advantage after a strong showing in upstate New York.
Qualifying for the week saw Chin take the pole over Riccardo Schiavon (Italy) by roughly two tenths of a second with a lap of 1:29.551 (136.76 MPH). Following Chin and Schiavon were former WCS competitor Carlo Labati (Italy), former Indy Lights driver Alon Day (International) and 2013 Season 3 Indy Oval and 16th Street League points leader Matt Cooke (Canada). Just outside the top five were some other notable names such as Indy Road regular Denis Garese (France), Ryan Field (New England), Ryan Norton (Florida), Corrado Cirello (Italy) and Sam Michaels (UK & I) – all separated by just 1.1 seconds from the pole. A total of 68 drivers qualified for the week and all but 11 drivers found themselves within a second of Chin's pole lap.
Come race time, drivers turned-out in droves for one of iRacing's most fun road circuits and it showed with one of the series' most-participated weeks in a few seasons. 112 drivers took to the former United States Grand Prix venue with 10 time slots having official races. Out of the 10 time slots that went official, two had splits with over 28 drivers racing between the two splits. Vick Caudill (Michigan) and Cooke won most starts on the week with eight online races a piece, running a total of 372 laps combined. Cooke took the most wins from the week with three, one more than Garese and several drivers had one win.   Cooke also walked away from the week with the most poles with a total of three, leading Day and Chin at two apiece.
The week's highest SOF (strength of field) race was Friday's 20:00 GMT time slot which featured two splits of 16 and 15 sim-racers each. The top split featured Chin starting from pole with Schiavon, Labati and Garese closely following on the start for the 3163 SOF race. Once the race began, however it quickly became a battle for second with Chin running away from his closest competitors. Schiavon in second position then focused on pulling away from Labati while Vortex Racing teammates Christian Thilo-Zuch (DE-AT-CH) and Garese swapped fourth position around throughout the first five laps before Thilo-Zuch wrecked on the tricky exit of Turn Seven to end his race. The German's early retirement allowed Ivan Basso (Italy) to move up into the fifth position with Indy Road veteran Jussi Nieminen (Finland) following in sixth.
Pit stop strategy varied among the competitors with some opting to split the race with a fuel stop at halfway to run equal fuel stints, while others began the race with a full fuel tank and planned to stop later in the race. Chin opted for the former of the two strategies and made his stop on Lap 15 while Basso continued to make laps around the track, now in the race lead. Seven lead laps later, Basso made his stop and the top spot back to Chin for the final stint. With over a five second lead in hand Chin cruised to the victory over the final four laps and with it the series points lead. The victory paid 197 points, with Schiavon earning 183 points for his runner-up effort and Labati rounding-out the podium to net 170 points. Meanwhile the second split went to Cooke with a dominating win, as the iRacing Canadian IndyCar ace led every lap and took a 57 second margin of victory.
Next week sees another American classic, the famous Mazda Raceway Laguna Seca. Drivers will have to face the steep drop of The Corkscrew, some of the tightest turns in the series and an incredibly challenging pit road complex.  A technical circuit requiring total precision and focus, it's a complete 180 from the fast, flowing Watkins Glen. With eleven weeks to go and some of iRacing's most competitive open wheel racing, be sure to give the IndyCar Road series a try before 2014 Season 1 ends.
---
You may also like...
---