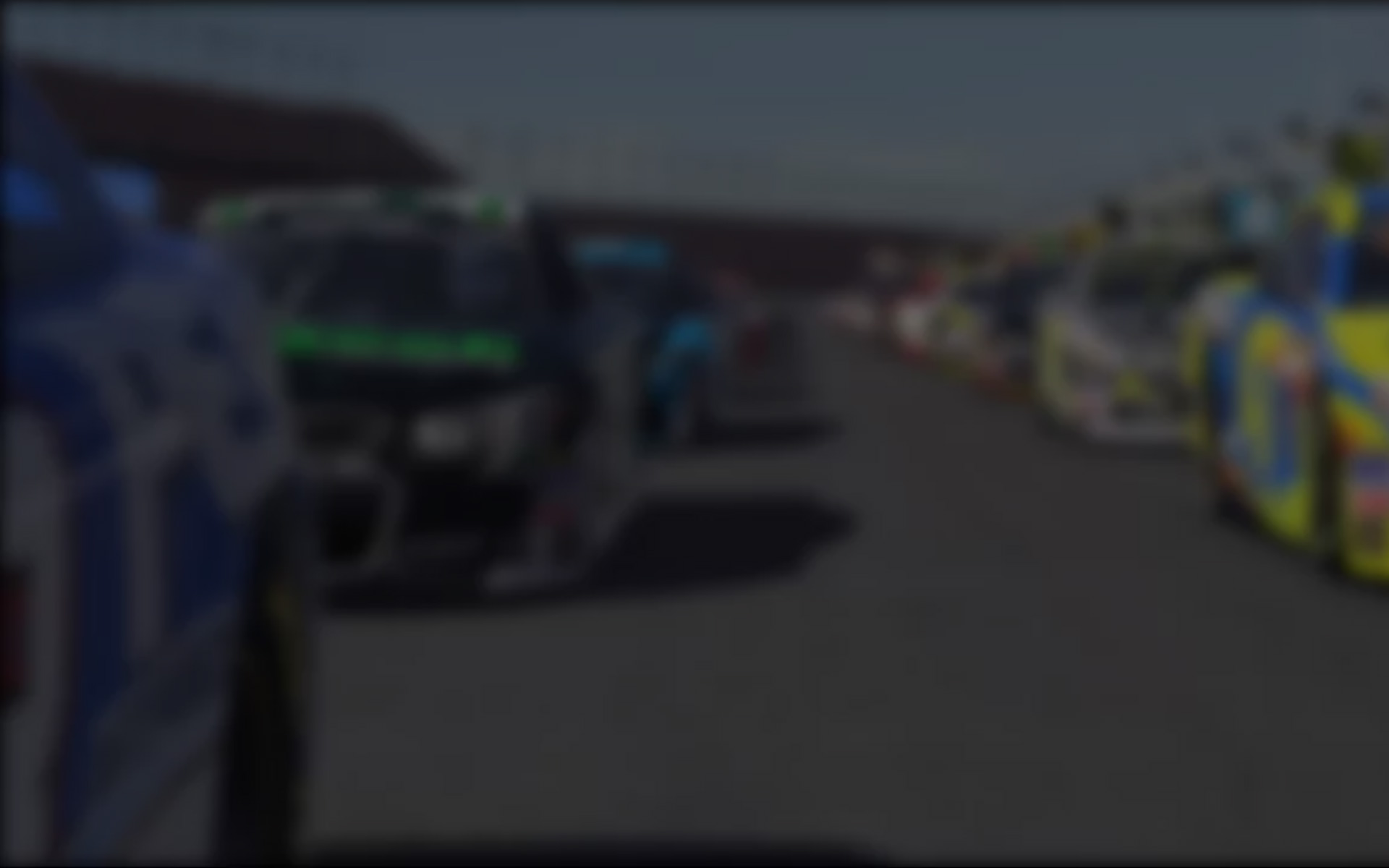 Week Three of the 2014 Season 1 iRacing.com IndyCar Oval Series sent the series to Twin Ring Motegi in the Empire of the Sun. A total of 57 sim-racers would tackle the track throughout the week. The story of the week however, would be a record Strength of Field of 3989. Joshua Chin (Florida) started on pole, with Tim Doyle (Atlantic) on his outside and Brad Sanford (Texas) starting third. Vick Caudill (Michigan) and Randy Crossno (California) rounded-out the top five starting positions.
Chin had a good jump on the start as further back in the pack the brothers Kingsbury — Ray and Matt (Connecticut) — both spun their tires on the start. Doyle, however, quickly ran down and passed Chin to lead the first lap of the race.  Doyle and Chin proceeded to break away from the field, while back in the pack, Andreas Stratmann (DE-AT-CH) worked his way from fourteenth and last on the grid to the seventh position by Lap 12.
Stratmann progress would come to halt when he nearly drove into the back of Sanford, causing him to check-up and get loose off of Turn Four.  Christopher Demeritt (New Jersey) and Matteo Bortolotti (Italy) both took evasive action to avoid Stratmann, while Bortolotti seized the opportunity to pass Demeritt, who was unaware the Italian was on inside. The two made contact, damaging Bortolotti's wing.  Bortolotti, Demeritt, and Stratmann spent the next couple of laps side-by-side. Contact multiple times over the next few laps between Demeritt and Stratmann damaged Stratmann's wing, allowing Bortlotti to make the pass, and break away from the hornet's nest.
The inevitable happened on Lap 17, as Demeritt broke loose in front of Stratmann, with the resulting contact sending Demeritt back down the track and launching Stratmann.  Denis Garese (France) slammed into Demeritt destroying his car (and what was left of Demeritt's Dallara) while Ray Kingsbury, attempting to avoid the melee swerved and into Miguel Angel Martinez, propelling the Iberian into the the inside wall, destroying his car.  As for Kingsbury, for the second week in a row, he got lucky as a technical issue prevented any damage to his car.
As all of this carnage unfolded, Doyle had opened up nearly a straightaway lead over Chin, who held as much ground over Crossno, although those advantages were wiped-out by the ensuing caution. All of the ten remaining cars elected to pit with Doyle falling to fourth as Chin, Crossno, and Connor Cross (Ohio) all beat him off of pit road. Doyle had a good restart, passing Crossno and Cross to move from fourth to second.
Doyle had a good restart, passing Crossno and Cross to move from fourth to second. The green would not be out for very long, however; Bortolotti got loose off of Turn Four and slid down into Matt Kingsbury, damaging Bortolotti's left sidepod and sending Matt Kingsbury head-on into the inside wall. The contact with the wall destroyed the front suspension of Matt Kingsbury's car and ending his race after only 25 laps.
Under the resulting caution, the top five (Chin, Doyle, Cross, Crossno, and Caudill elected to stay out) while Brad Sanford led Bortolotti, Ray Kingsbury, and Eric Laval (France) onto pit road.
Chin, Doyle, and Cross each got a good restart and initially broke away from Crossno.  Chin and Doyle, however, quickly dropped Cross who fell into the clutches of Crossno. Doyle eventually passed Chin as the two increased their lead over P3 to nearly 10 car lengths as the field strung out over the next 40 laps with  Bortolotti the only mover, from ninth to seventh.
Green flag pit stops started on Lap 75 as both Doyle and Chin called for service at the same time. Chin had an excellent pit stop but Doyle got busted for speeding on pit road, a huge mistake at a crucial point in the race. Cross pitted a lap later, with Crossno and Caudill pitting on Lap 77 before the entire complexion of the race changed when Ray Kingsbury spun into the wall, bringing out the third and final caution on Lap 78.
Connor Cross, Caudill, Crossno, and Doyle were all trapped a lap down by the caution which, conversely, put Sanford in the lead from Bortolotti in second. However, Sanford, Bortolotti and Laval had to pit for fuel with Cross, Caudill, Crossno, and Doyle electing to stay out and take the wave around.
When the race restarted with only seven laps to go, Chin had assumed the lead. Once again he got a good restart, and held onto the lead and cruised to victory. Bortolotti finished second, with Sanford third, Connor Cross fourth, and Randy Crossno rounding out the top-five.  After climbing to fifth, Doyle ran out of fuel with just over half a lap to go and sputtered back to the line eighth after leading a race-high 59 laps.
Chin earned a week high 247 points, enough to move him up to seventh in points. Randy Crossno took 171 points at Twin Ring Motegi, enough to allow him to hold the points lead with 613 points. Brad Sanford earned 209 points, and now sits in second, only nine points behind Crossno. Demeritt sits in third with 595 points, Cross in fourth with 571 points, and Rob Unglenieks (Michigan) sits fifth with 555 points. Other winners throughout the week included Matt Cooke (Canada), Connor Cross, Christopher Demeritt, Philippe Lambert (France), and Matt A. Kingsbury.
---
You may also like...
---