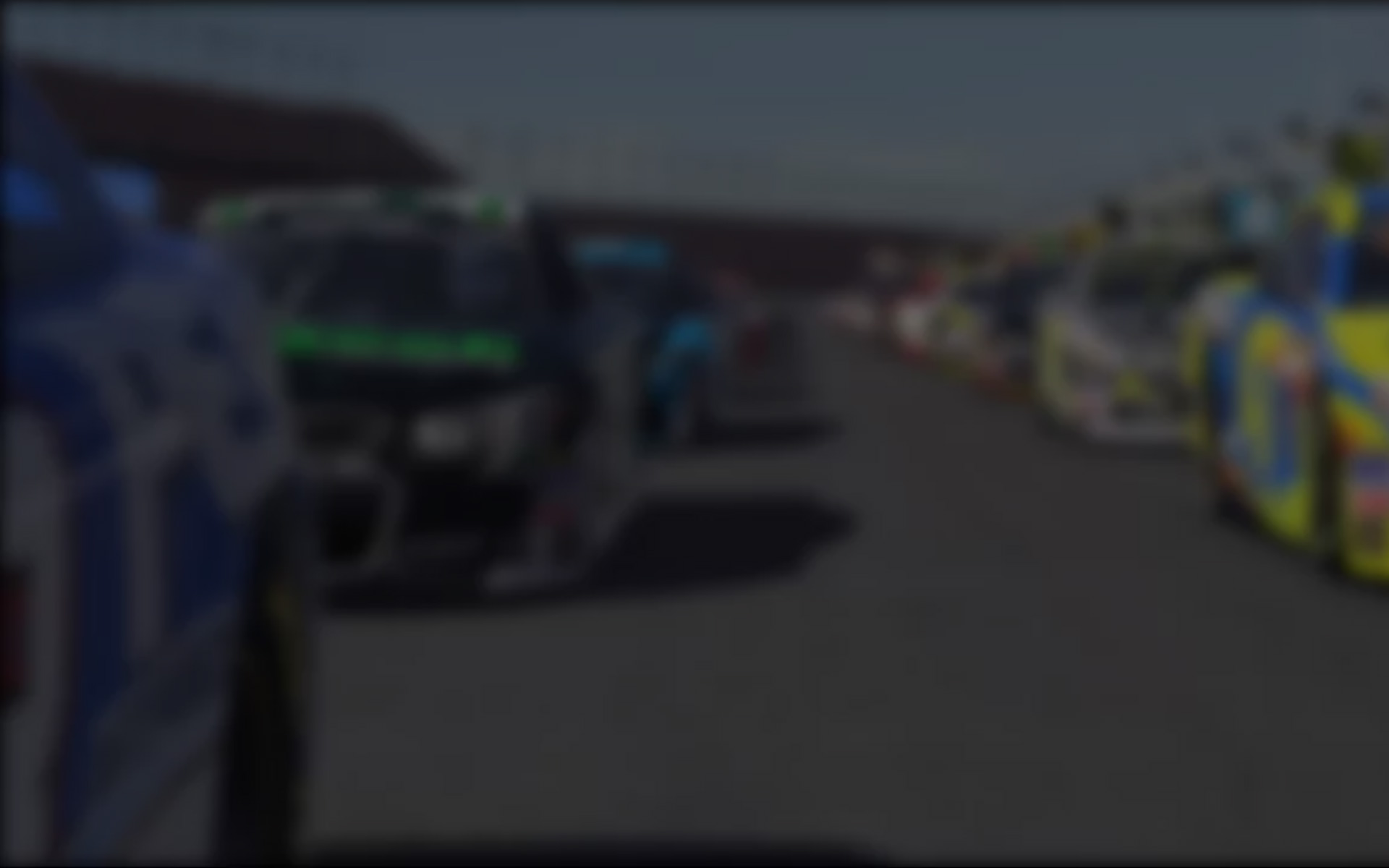 For 2012 Season 1, the iRacing.com Prototype and GT Challenge opened at two of North America's classic circuits, Watkins Glen and Road America, for the third season of Le Mans-style multiclass online racing featuring LMP2, GT1 and GT2 classes.  A few changes took place during the off season, namely adding extra weight to bring the HPD ARX-01c up to its correct minimum of 825kg, updates to the tyre model for all three cars, and gridding by class to make starts safer for all concerned.
The schedule saw increases to some of the race lengths in the open setup series – half of the tracks, including Watkins Glen and Road America, were bumped up to 70 minutes, forcing sim racers in all three classes to make a pit stop in those races.  This also added a new strategic element to the competition, as LMP2 drivers must now weigh the advantages of making one stop while running the race at a 'slower' pace versus running a faster paced two stopper.  Once again the fixed setup series continued with 25 or 30 minute races, to help inexperienced sim racers or those not wishing to run the longer races.
The "hot split" concept continued from last season – to get more GT participation in races before the weekend – taking place on Thursday and Friday at 20:00 GMT for the open and fixed series respectively. In terms of driver numbers, HPD and Corvette participation numbers were also the highest since they were brought together in 2011 Season 3.
Despite a poor week at Road America, Roderic Kreunen managed to hold on to his lead in the HPD ARX-01c class by just four points over Klaus Kivekäs – thanks to his win in Week One's most populated and highest Strength of Field (SoF) race.  Kivekäs' 100% win record from three starts allowed him to close the gap, while Tim Schuett's two wins from four starts left him rounding-out the top three.
In the fixed setup series, Intel GT series European final winner Raymond Mooney kept himself at the head of the standings with a win at each track, the Scotsman top scoring at Watkins Glen and taking good points from Road America.  After running the Ford GT for most of last season, Rocco Barone showed his pace in the HPD and sits in second, ahead of Teemu Iivonen.
Finnish driver Joni Hagner stands atop both tables in the Corvette C6.R class, and with four wins from his eight starts has already put over 400 points on the board in each series.  In the open series, Hagner leads by just nine points over Fredrik Follestad – who top scored at Watkins Glen – with Marc de Loose in third after winning the 4403 SoF "hot split" race.  The fixed series features an all-Nordic top three, with Road America points winner David A Jensen ahead of Joni Bäckman, both behind Hagner.
Finally in the Ford GT class, Niek Versteege leads the way on 400 points courtesy of his three victories, as Watkins Glen top scorer Andreas Wottawa retired from his only race at Road America.  Kimmo Suominen – with a 100% record from his seven races – and Daniel Hake round out the top three.  The Ford GT numbers are also being boosted by Club Finland's shadow series in the Thursday 20:00 GMT timeslot, in addition to the "hot split" concept for GT racers.
Suominen went one better in the fixed series, top scoring by a good margin in Week One before consolidating his position with three wins at Road America – bringing his race record to 13 wins from 14 races!  Scott Michaels won the Friday "hot split" race to move into second overall, and Erik Veidorf in third made it European drivers in the top three of each class.
From the Finger Lakes of New York and Wisconsin's Kettle Moraine, Week Three see the iRacing.com Prototype and GT Challenge head to the Land of the Rising Sun and Suzuka before returning to the MidWest for a date with the Mid-Ohio Sports Car Course in Week Four.
---
You may also like...
---