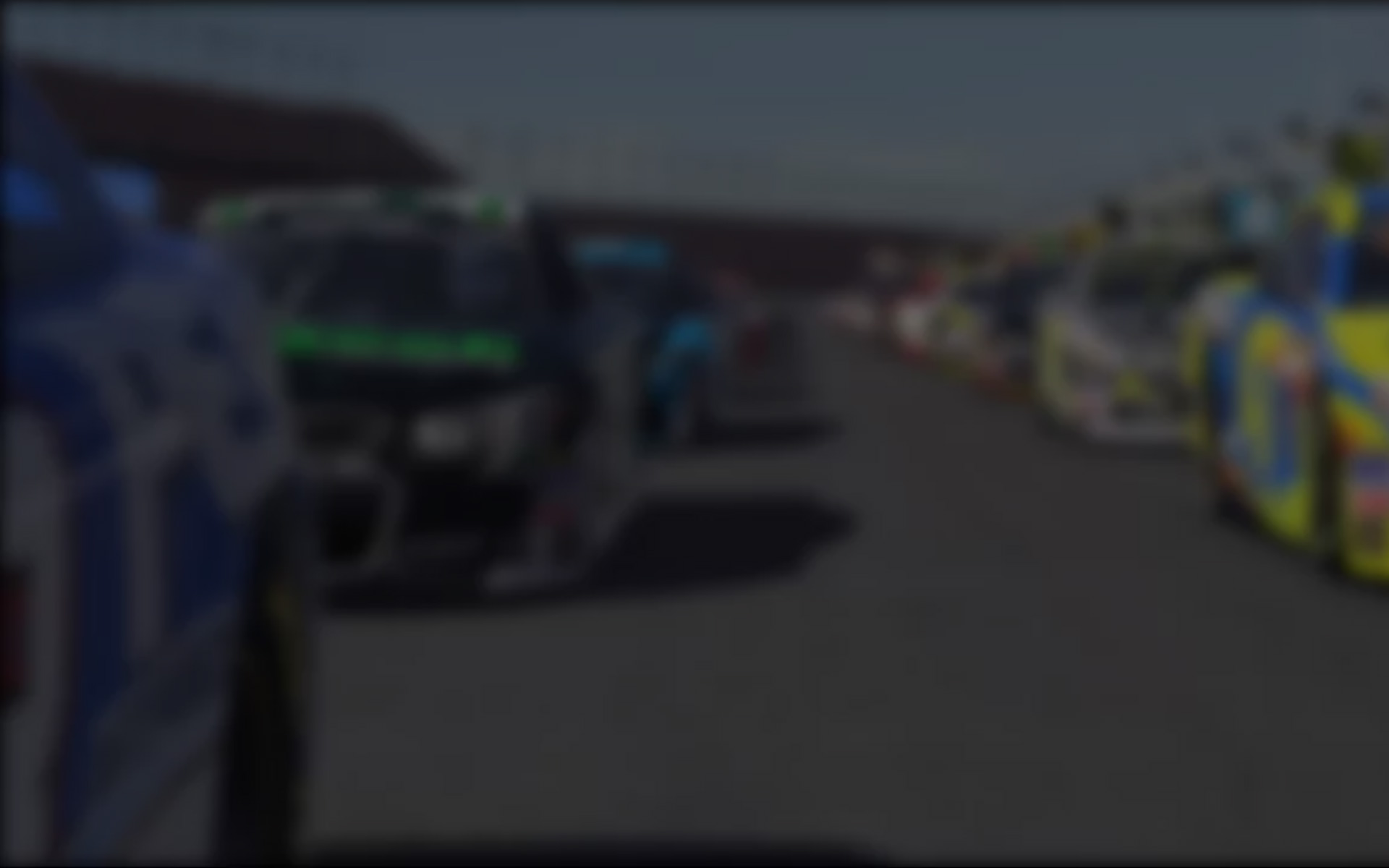 May 16th, 2016 by Renaud Lacroix
"Cocorico" is French for "cock-a-doodle-doo." As the national mascot of France, the rooster had all the rights to crow about the 1-2 finish by French sim racers Jérémy Bouteloup and Evan Maillard in the Round 9 of the European MX-5 Cup. From the early contact between front row starters Kamil Franczak and Jesus Sicilia to the three-way battles in the last corners, the Okayama race was breath-taking from flag-to-flag.
Building on his recent victory at Mazda Raceway Laguna Seca, Franczak took the pole position in front of Sicilia on the Okayama International Circuit. Right from the start, both men escaped from the pack and Sicilia quickly passed Franczak for the lead. The Polish sim racer counter-attacked in the Redman chicane by sneaking past on the inside but couldn't avoid contact when his rival closed the door. Sicilia spun, hitting the inside wall head-on. He was forced to retire while Franczak rejoined the race with damages, falling down the order and out of contention for the win.
Aday Coba-Lopez inherited the lead with Maillard right on his bumper and Bouteloup a bit further back in third. In the pack, another battle was taking place between Kristian Kwietniewski, Ruben Fanarraga and David Williams for the eighth spot.
Ten minutes into the 25-minute event, the Coba-Lopez/Maillard duel heated up, which helped Bouteloup to join the mix. Maillard completed the pass on Coba-Lopez for the lead in the Hairpin, but there was action all around the track in each group of Global MX-5 cars battling for positions. Even for 10th, at the exact same time, Brice Michelon and Krisztian Mikle were fighting hard to the point that they collided exiting the Piper corner and both ended-up in the wall.
In the second group, Giuseppe Curri and David Nowakowski were trading places, followed by Williams who once again drove a solid race and closed the gap on them. Further down the order, Kwietniewski, Fanarraga and Smialek put on another fantastic show with a three-way battle for seventh.
With five minutes to go, the final top 10 order was far from decided. Coba-Lopez raised the pace in the last two laps and went side-by-side with Maillard but the Frenchman held him off twice. The turning point came when Coba-Lopez slightly bumped Maillard and both sim racers lost speed. Bouteloup took the opportunity to pounce and pass Coba-Lopez just before entering the last lap. Maillard was leading under the white flag, only to see Bouteloup execute an unexpected pass on the outside at the Hairpin. A counter-attack from Maillard proved too little and too late as it opened the door for Coba-Lopez to try his luck for second place. Although Bouteloup had enough momentum to win without any more trouble, Maillard and Coba-Lopez exited the last turn door-to-door with the French sim racer finally salvaging a second place finish by 0.215 second.
In the second pack, Curri finished fourth ahead of Nowakowski and Williams. The third trio was led by Fanarraga (P7), followed by Kwietniewski and Smialek. Norbert Leitner rounded out the top 10, while Franczak and Sicilia ended-up 20th and 24th, respectively.
Coba-Lopez's lead in the series standings (2401 points) grew to a 115-point margin over Franczak (2286). Bouteloup (2082) is closing in just behind, with Maillard (1957) and Curri (1850) in the overall top 5 after benefiting from a disappointing result for Pablo Lopez (1795), who finished 18th at Okayama.
The Global MX-5 cars will be back at Summit Point next week for round 10 of the European MX-5 Cup. Don't miss any of the sim racing action on iRacingLive, this Thursday at 4:30 PM Eastern (20:30 GMT).
« Cocorico » pour Bouteloup et Maillard en European MX-5 Cup
Le coq a eu tous les droits de chanter en European MX-5 Cup avec le doublé français de Jérémy Bouteloup et Evan Maillard à l'issue de la neuvième manche. De l'accrochage entre Franczak et Sicilia dans le premier tour jusqu'à la bagarre à trois dans les derniers virages, la course d'Okayama a été haletante de bout en bout.
Franczak capitalisait sur sa récente victoire, sur le Mazda Raceway de Laguna Seca, en réalisant la pole position devant Sicilia. Dès le départ, les deux hommes prenaient les commandes de l'épreuve et Sicilia s'emparait rapidement de la tête. Franczak tentait de contre-attaquer à l'intérieur dans la chicane Redman, mais ne pouvait éviter le contact au moment où son adversaire refermait la porte. Sicilia partait en travers et percutait le mur intérieur, tête la première. Il devait se résigner à abandonner, tandis que Franczak repartait avec des dommages qui le contraignaient à rétrograder en fond de classement.
Aday Coba-Lopez héritait de la tête avec Evan Maillard dans son pare-chocs arrière et Jérémy Bouteloup un peu décroché en troisième place. Dans le peloton, la bagarre faisait rage entre Kristian Kwietniewski, David Fanarraga et David Williams pour la 8è position.
Après dix minutes de course sur les 25 au programme, le duel entre Coba-Lopez et Maillard s'intensifiait, pour le plus grand bonheur de Bouteloup qui recollait au train. Maillard passait Coba-Lopez dans l'épingle, au bout de la ligne droite arrière. On ne savait plus où donner de la tête tant il y avait de l'action entre toutes les Global MX-5 en piste. Au même moment, pour la 10è place, Mikle et Michelon ne lâchaient pas le morceau, à tel point qu'ils s'accrochaient en sortant de Piper et finissaient dans le mur.
Dans le deuxième gruppetto, Curri et Nowakowski s'échangeaient la 4è place sous l'œil de Williams qui réalisait encore une course solide et se rapprochait des deux hommes. Encore plus loin, Kwietniewski, Fanarraga et Smialek offraient un spectacle tout aussi exceptionnel pour la 7è position, n'hésitant pas à se porter à trois de front.
A cinq minutes de l'arrivée, impossible de prévoir l'ordre d'arrivée dans le top 10. Coba-Lopez faisait le forcing dans les deux derniers tours en attaquant Maillard à l'épingle, mais celui-ci le repoussaient à chaque fois, après plusieurs virages passés côte-à-côte. Le tournant de la course avait lieu quand Coba-Lopez déstabilisait Maillard par un léger coup de pare-chocs. Bouteloup profitait de leur hésitation pour bondir et dépasser Coba-Lopez juste avant de passer sous le drapeau blanc. Maillard entamait la dernière boucle en tête, mais Bouteloup réalisait un dépassement inattendu par l'extérieur, dans l'épingle. Maillard tentait une contre-attaque, sans succès. Au contraire, il ouvrait la porte à Coba-Lopez qui remontait à sa hauteur. Bouteloup n'était plus inquiété jusqu'à la ligne d'arrivée, tandis que ses deux poursuivants sortaient du dernier virage portière contre portière. Maillard sauvait finalement la deuxième place devant Coba-Lopez.
Curri devançait Nowakowski et Williams dans le deuxième groupe, pour la 4è positions. Le troisième trio était mené par Fanarraga (7è), suivi par Kwietniewski et Smialek. Letner complétait le top 10. Franczak était classé 20è et Sicilia 24è.
Coba-Lopez (2401 points) portait son avance au championnat à 115 points sur Franczak (2286). Bouteloup (2082) se rapproche en troisième position, avec Maillard (1957) et Curri (1850) dans le top 5 du général après avoir bénéficié d'un mauvais résultat de Pablo Lopez (1795), 18è à Okayama.
Les Global MX-5 seront de retour à Summit Point la semaine prochaine pour la dixième manche de l'European MX-5 Cup. Ne manquez pas le spectacle en direct sur iRacingLive, ce jeudi à 20h30 GMT (22h30 heure française – 4h30 PM Eastern).
---
You may also like...
---