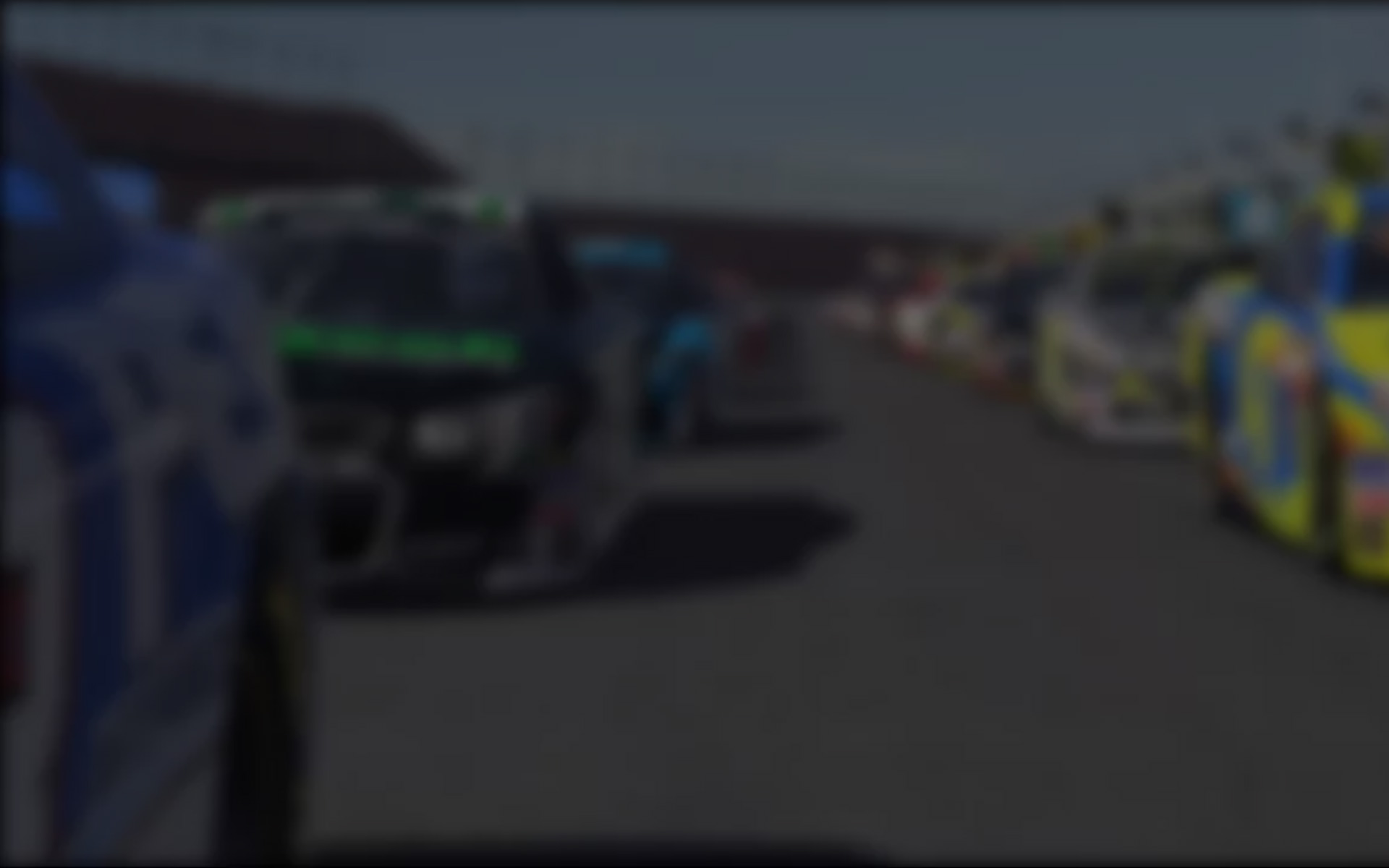 After nearly a month long hiatus and a new tire on the cars, the NASCAR PEAK Antifreeze Series Powered by iRacing returned to action at Pocono Raceway Tuesday night with everyone looking to gain an edge heading into the stretch run of the season. When all was said and done, Michael Conti emerged with the victory, his first of the 2014 NPAS season. Brad Davies finished second and Ray Alfalla was third. Chad Laughton hung around the top five all race and scored a fourth place finish while Chris Overland rounded out the top five.
Conti had the car to beat from the drop of the green flag, but his victory was not without controversy. With nine laps remaining, Conti was attempting to pass teammate Brian Schoenburg, who had just taken the lead on a restart two laps prior, going into Turn One. The two ended up going for the same piece of race track and made contact which sent Schoenburg spinning up into the outside wall, ending his chances at grabbing that elusive first career NPAS win.
Conti avoided damage in the brush-up and took full blame for the incident. "I know how it feels to be wrecked out of the lead with less than 20 laps to go. It is painful, demoralizing, and ridiculously aggravating beyond words," said Conti. "I cannot stand that I took away this win from Brian and I hope that he can win in two weeks at Charlotte."
Davies appeared to have a shot at Conti on the last restart, as he was one of just a few cars that could somewhat keep up, but a wreck before the field made it to the start/finish line caused the race to end under caution.
Conti also dodged a bullet when the caution flew during a round of green flag stops. His strategy of pitting as soon as his fuel window opened up paid off because one lap later the caution flew and allowed him to pass all the cars still needing to pit and reclaim the lead.
The new tire appeared to throw off several normally strong teams as most of the field struggled for grip which lead to nine cautions slowing the pace for 35 laps. Turn Three appeared to be the biggest trouble spot as several drivers battled extremely loose cars off the corner throughout the evening.
However, loose cars did not create all the crashes. The field could not make it through Turn One on the first lap before the yellow waved when Joey Brown was a bit overanxious and turned Trey Eidson around on corner entry. On the ensuing restart it was Brown's turn for a spin when Richard Dusett clipped him going into Turn Two.
After the early fireworks, Conti began to show just how good his car was as the race settled into some longer green flag runs. Other than the late-race restart when Schoenburg caught him sleeping, Conti was never challenged on the track. In fact, if it were not for some slow pit stops Conti would have led even more than his already impressive total of 81 of 100 laps.
The large amount of wrecks also tightened up the points even more as frontrunners Kenny Humpe and Brandon Kettelle both found trouble at Pocono. Humpe was battling Danny Hansen for third when he slid up into Hansen exiting Turn Two. The two drivers lost control and pounded the inside wall, causing both of their races to end in disappointing fashion.
With the series nearing the one-third mark, seven drivers sit within ten points of the championship lead. Laughton now leads the standings after five races. He holds a two point lead over Alfalla. Jake Stergios is third, five points back followed by Humpe who is another two points behind. Nick Ottinger holds fifth after a solid race, but is just one point ahead of Bryan Blackford with Conti another point adrift in seventh.
After rising through the standings with his victory, Conti will look to keep his momentum going at the next stop on the NPAS schedule, Charlotte Motor Speedway. Conti and team clearly had a large setup advantage at Pocono and it will be interesting to see if this success transfers over to the 1.5 mile tracks. Despite this, Alfalla, Humpe, and the others will be working diligently on setups to catch Conti. Also, defending champion Tyler Hudson should not be counted out as he will return from his one week suspension. Can Conti score back-to-back victories, or will someone spoil the party? Find out in two weeks' time when the NPAS heads under the lights at Charlotte!
---
You may also like...
---