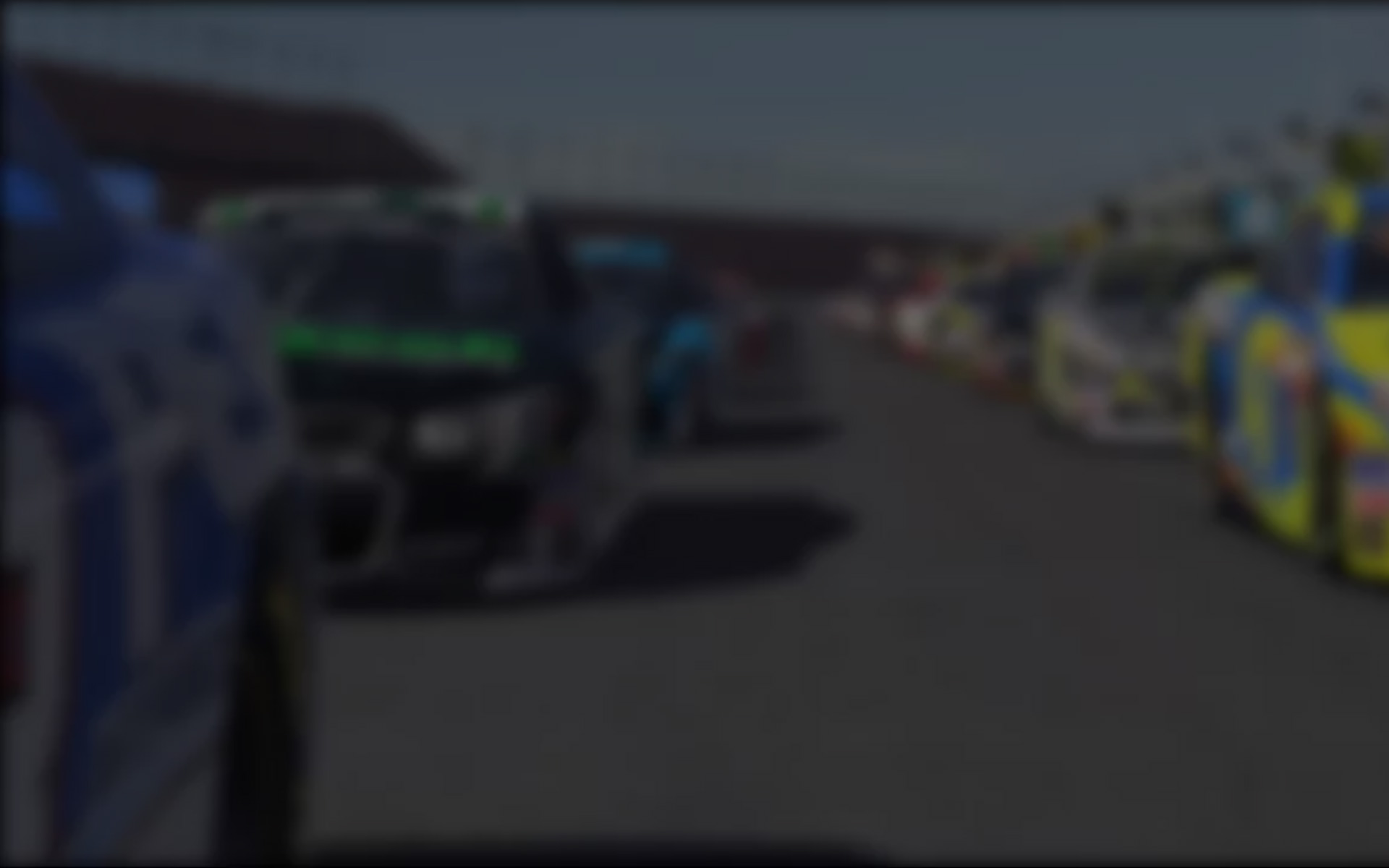 The NASCAR iRacing Series made its 20th stop of the season at Watkins Glen International for the final road race on the calendars. Tyler D Hudson was the points leader coming into the weekend with second place Landon Harrison 920 points back.
Lance Gomez Jr was the first guy to grab a pole this week with Danny Hansen claiming the second starting spot.  Gomez Jr showed off his skills right off the bat, leading all the way to the green flag stop with Michael Conti closing-in before the cars headed to pit road. Sure enough, after all the drivers made their stops Conti emerged as the new leader. He never looked back on his way to grabbing the first checkered of the week after starting from the 22nd spot. With Hudson and Harrison coming home 11th and 18th respectively, Hudson was able to add to his points lead.
Saturday was a packed day of racing for the NASCAR iRacing Series at The Glen. NASCAR iRacing Series vet Harrison Widelitz and Rafael Doninelli where the lucky two on the front row in the second race of the week. Widelitz showed all race that he knew he had what it took to win at the track, as he led 40 of the 45 laps and only gave-up the lead during green flag pit stops.
A few hours after Widelitz's dominant performance, it was time for Race 3.   This time Simon Crochart would start from the pole with Scott Michaels starting on his outside. Crochart took-off like he was shot from a cannon, taking the lead at the green, pulling away from the pack and leading all 45 laps in the race. When he grabbed the checkered flag the closest car to him — fellow Frenchman Julien Oligo — was 29.9 seconds back. Even NASCAR Sprint Cup driver Timmy Hill had nothing for Crochart, as he came home in the third spot.
Sunday was the last day of online racing at The Glen for the NASCAR iRacing Series and, with Hudson absent, Harrison was looking to make ground. But he would have a hard time due to starting from the 19th spot, as Widelitz picked-up his second straight pole with Gomez Jr starting from the second spot.
Widelitz' advantage was short lived as Gomez grabbed the lead on the first lap. Gomez remained in first until he overdrove it into Turn One on Lap 17, opening the door for Race One winner Conti.  Conti never looked back, picking up his second win of the week, with Harrison coming home in the eighth spot and gaining some ground on Hudson in the process.
Nevertheless, Hudson (5553) still leads Harrison (4647) by a hefty 906 points, with Kyle McCormick (4060) in third as the NASCAR iRacing Series heads to the Irish Hills and its second stop at Michigan International Speedway for Week 21 of the season.
---
You may also like...
---