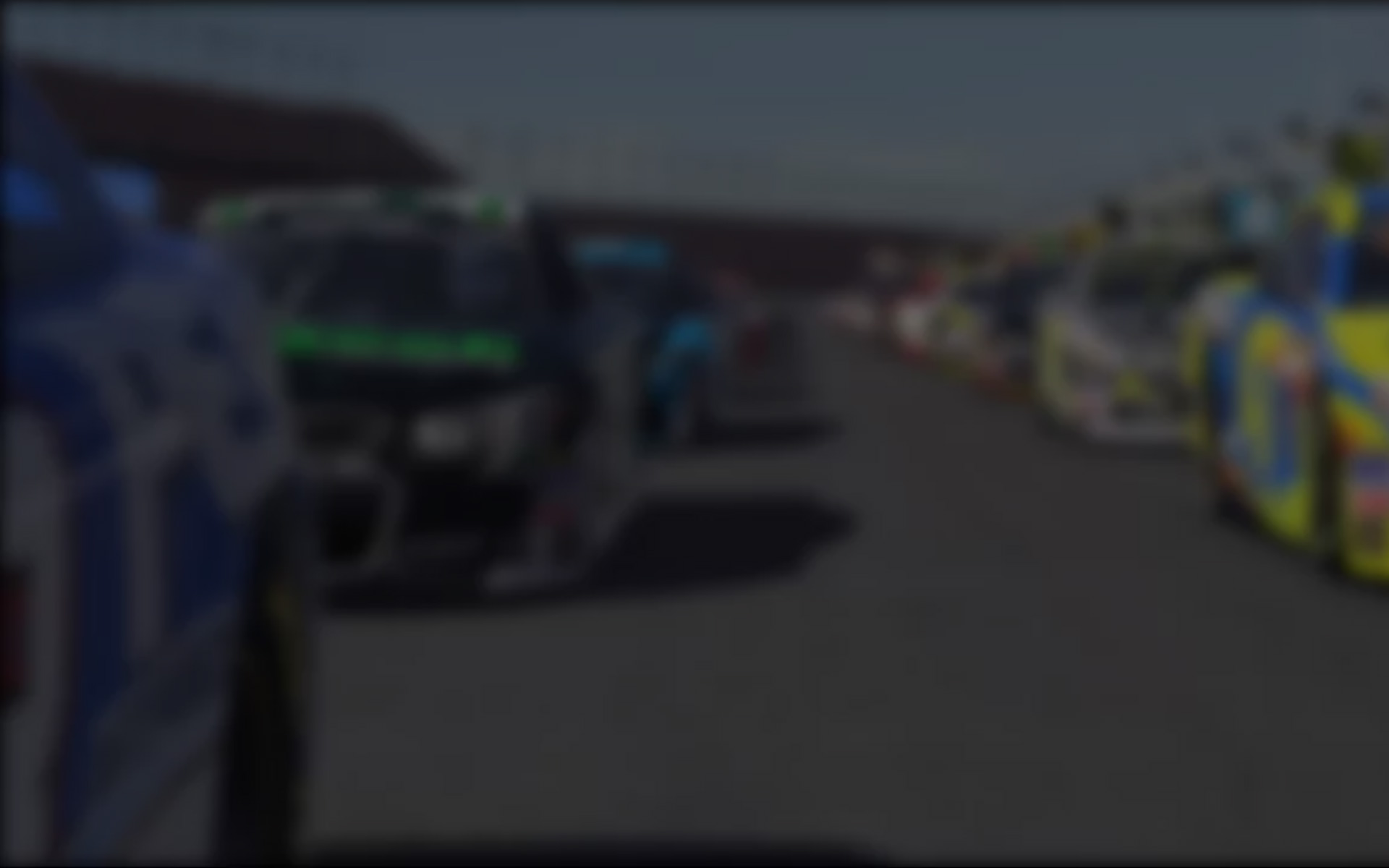 The second week of the iRacing.com IndyCar Oval Fixed series saw the sim-drivers battle it out at Phoenix International Raceway. Although the venue proved to be difficult for some, others mastered the task and proved victorious.
The 60 lap Strength of Field race saw only two cautions and three lead changes among eighteen sim-racers. Matt Cooke (Canada) qualified his #1 Dallara on the pole alongside Matt Lambertson (PA) with Dave Judson (Ohio) and Andreas Stratmann (DE-AT-CH) on the second row.
The race got off to a fast start with Cooke and Judson setting the pace up front followed by Lambertson. Close behind came Ralph Benitez (Brazil) with Ray Kingsbury (New England) was falling back from his fifth place qualifying position. Benitez and Kingsbury made contact on Lap 5 as Kingsbury had technical difficulties and was trying to regain a position on the bottom, leading to a caution as both cars were knocked out of the race. At the same time race leader Judson slammed the wall knocking him out of contention.
The restart saw Cooke and Lambertson get off well but it only took a few laps for another caution. Once again they revved up and the drivers set off with Cooke and Lambertson in the lead followed by Ron Meier Jr (Midwest), Matt A Kingsbury (New England) and Stratmann in a five car break away. Stratmann later experienced technical difficulties and nearly spun but skillfully kept the car going in the right direction and out of harm's way. Nevertheless, the incident separated Lambertson and Kingsbury from Cooke and Meier turning the event into a two horse race.
It looked as if a third caution might come as Stann Bragg Jr (Michigan), who was doing a great job in his first ever IndyCar race, backed it into the fence on Lap 43 but he towed before a caution could be thrown.
With the race going green to the finish, Lambertson and Kingsbury did not have enough laps to reel-in the top two.  Similarly, Meier waited for a chance to strike for the lead but found none. Thus Cooke came home first 0.112 seconds ahead of Meier after leading 32 laps. Lambertson finished third only 0.305 back followed by (Matt) Kingsbury with Jim Rasmussen (New Jersey) rounding-out the top five after starting sixteenth. In the big picture, Meier has the championship lead but is closely pursued by Lambertson, Cooke, and Judson.
The third week of the iRacing.com IndyCar Oval Fixed series takes the drivers across the Pacific Ocean to battle at the Twin Ring Motegi oval, one of the most feared circuits in the series as it takes so much skill to get both ends of the egg-shaped track right. Watch for the best to shine.
---
You may also like...
---