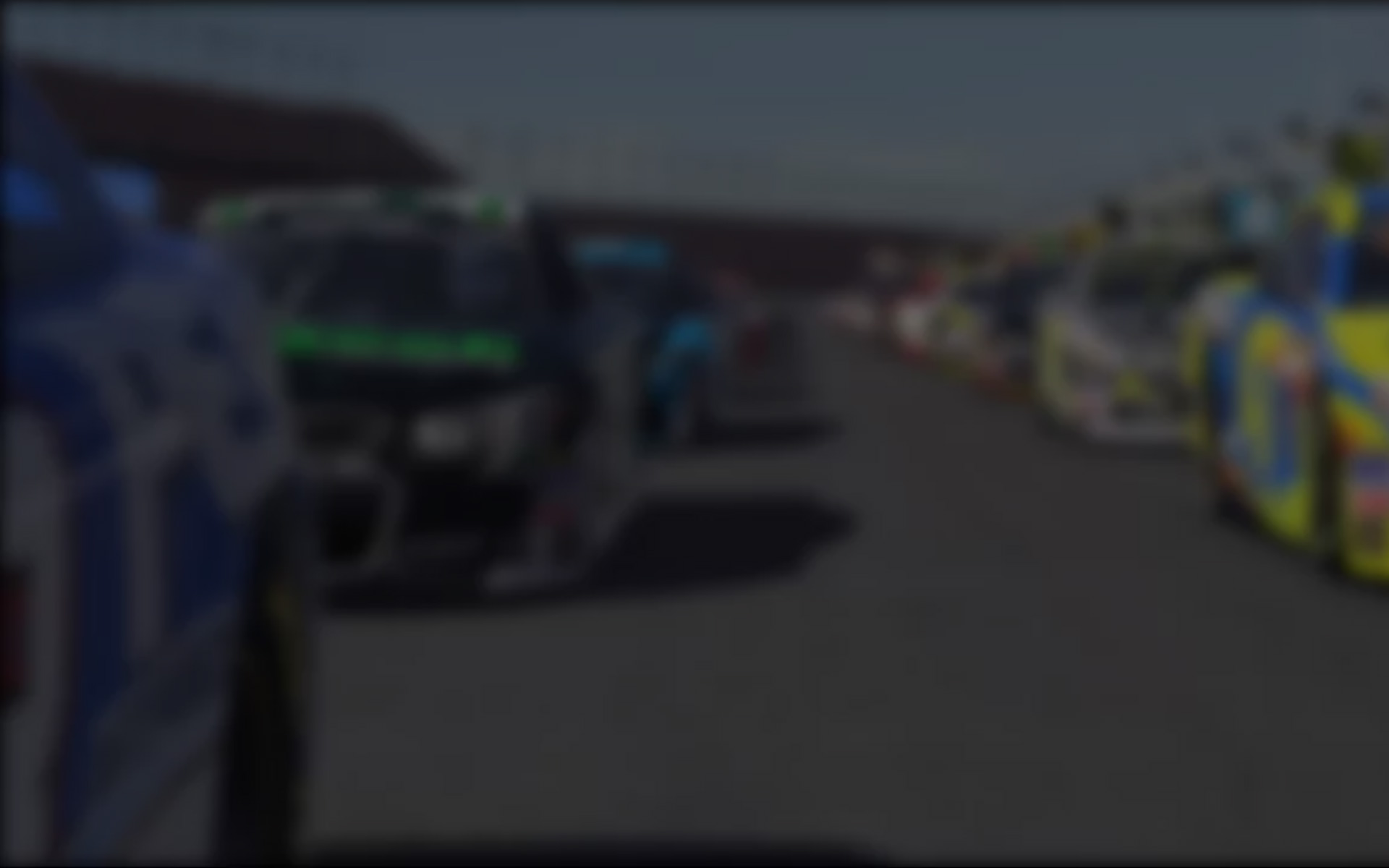 Week 10 of the iRacing.com IndyCar Oval Series saw action at Pocono (aka The Tricky Triangle) as teams battled in a pivotal round for the championship. The triple crown event venue did not disappoint as 67 sim-racers took part in the week's online racing.
The 2878 strength of field event saw a field of 20 Dallara IndyCars take to a grid featuring  Martin Miller2 (Mid-South) on pole alongside Matt Cooke (Canada).
The race started cleanly as drivers picked passes apart and lined-up single file. By the tenth lap the top two had pulled away as Miller set the pace from Cooke with Randy Crossno (California) all alone in third and doing all he could to reel-in the leaders.  Miller pitted on lap 35 with a good stop but Cooke stayed-out an extra lap, picking-up some ground over the defending champion to take the lead.  In contrast, Crossno lost massive ground in the pit lane as his engine choked.
The race took a turn for the yellow when Andrew Mitchell (Canada) hit the wall and brought out the caution exiting Turn Three. As many NASCAR fans know, cautions breed cautions. This race it was no exception as three more cautions flew before the checkered flag was waved.
Crossno's day went from bad to worse as he got spun hard into the wall by another car, ending his hopes of regaining track position. Soon after that restart Nicolas Parenti (France) and Chris Welker (Mid-South) tangoed and were severely damaged exiting Turn 1. The final caution flew when third placed Erick Davis (Canada) was hit by Paul Jenkins (Illinois) and flipped over after contact with the wall.  Miraculously no one else was collected.
The final restart saw Miller patiently size-up Cooke and, on the final lap, make a move he had tried on the previous restarts. This time Miller nearly cleared Cooke and the two ran side-by- side through the final two corners.  Seeking his first championship, Cooke would not be denied and rode Turn Three on rails to beat Miller to the line for the win. Jenkins finished third followed by Rob Unglenieks (Michigan) and Matt Lambertson (PA).
The series point standings mirror the race result, with Cooke out in front over Miller as we expect the championship battle to heat up over the last two weeks of the season. Lambertson is third after another strong finish while Crossno retains fourth after a disappointing result despite being so fast so early in the race. Fifth position is Unglenieks.
Week 11 of takes the iRacing.com IndyCar Oval Series to Kansas Speedway for the penultimate round of the season. The only question on everyone's mind is Cooke or Crossno? Come back next week to find out.
---
You may also like...
---