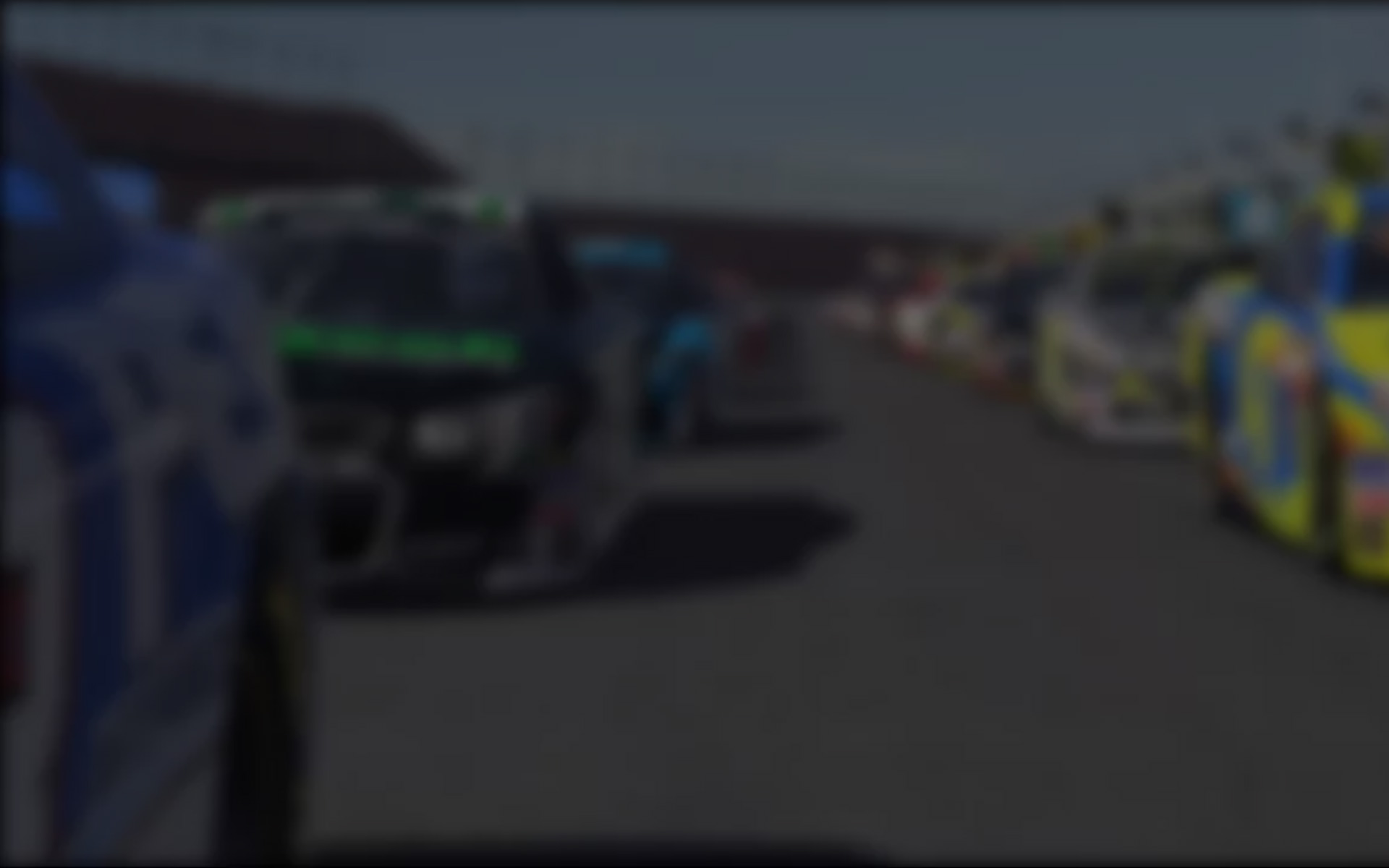 Week Two of the 2014 Season 1 iRacing.com IndyCar Oval Series saw the series race at Phoenix International Raceway. Matt Cooke (Canada) won in dominating fashion, leading 95 of the 110 lap race to best Joshua Chin (Florida) by nearly eight. Rounding out the top five were third placed Randy Crossno (California) with Rob Unglenieks (Michigan), and Ray Kingsbury (Connecticut) finishing fourth and fifth respectively.
Cooke started on pole, and took an early lead before contact in Turn Three on the opening lap between Brandon Trost (Pennsylvania) and Brendan Lichtenberg brought-out the race's first caution. Lichtenberg suffered heavy damage, as he spun into the wall, ending his race before he even completed a lap. Under the caution Kingsbury, Michael Armstrong2 (Indiana) who had some minor front wing damage, and Vick Caudill (Michigan) elected to pit.
Cooke got a good jump on the restart, easily putting some distance between himself and the second place car of Brad Sanford (Texas), as well as the rest of the field. Some oversteer in Turn One from Adam Dock (Texas) would jumble the back of the field as Chin and Connor Cross (Ohio) were forced to take evasive action. Meanwhile, Cooke and Crossno widened their gap on third place Terry Matthiensen (California).
The caution flag flew again on Lap 19 as Michael Armstrong pushed up into Chuck Eisenbarth (Ohio) exiting Turn Two. The contact caused Armstrong to slide down the track in front of his Last Lap Motorsports teammate, Ray Kingsbury. With nowhere to go, Kingsbury rear-ended Armstrong, who went spinning down the track. However, a technical issue prevented any major damage from occurring to any of the three drivers.
As Cooke and most of the field pitted under the ensuing caution, Randy Crossno, Rob Unglenieks, Ray Kingsbury, and Michael Armstrong elected to stay out take an alternative fuel strategy. This separated four of the remaining fourteen cars. allowing some to stretch their fuel further. Cooke would be the first one off of pit road followed by Trost, Terry Matthiensen, and Chin. For his part, Crossno led the field on the ensuing restart, with Cooke restarting in a race-low fifth.
As Crossno got a good jump on the restart, the field clustered together behind him. Cooke quickly passed a loose Michael Armstrong, who was then rammed by Trost. The closeness of the cars prevented Trost from taking any evasive action, and destroyed his front wing. The damage sent Trost dropping through the field, and caused him to hit the Turn Three wall effectively ending his race.
Next on Cooke's march back to the front was Ray Kingsbury. After stalking his prey for a handful of laps, Cooke capitalized on a mistake by Kingsbury to move into third, one place closer to the lead. Cooke then spent the next seven laps running down the lead duo of Crossno and Unglenieks, who had some minor wing damage. After working on Unglenieks for several laps, Cooke was finally able to move up to second just behind Crossno's gearbox. The Canadian worked on Crossno for three laps before he finally reclaimed the lead from his Aero-X teammate on Lap 36 . . . never looked back. As Cooke pulled away from his teammate, Crossno was left to battle with Unglenieks and Chin.
Green flag pit stops started on Lap 76 as Crossno made his way down pit road for the first time in the race. Ray Kingsbury would follow a lap later, with Unglenieks and Armstrong in on Lap 78, while everyone who had pitted under caution earlier in the race remained on track. Cooke and the rest of the leaders would pit about twenty laps later, with Cooke retaining the lead as he exited pit road. With the majority of the field spread out, Cooke cruised for the final 20 laps of the race on his way to a nearly eight second victory. Connor Cross, who had been running in sixth, ran out of fuel on the backstretch, dropping him to eighth, and last on the lead lap.
Cooke earned a week high 245 points for his win in the 3944 Strength of Field race, one of the highest in recent iRacing.com Indycar Oval Series memory. Other winners throughout the week included Christopher Demeritt, who won all four races in which he participated, and Matt A. Kingsbury.  Chin earned 227 points to Crossno's 210, but Crossno's score was enough to move him up to the overall points lead with 442 points. Christopher Demeritt trails by 34 points in second while Sanford lies third with 395.  Cross (381) is fourth and Unglenieks is fifth with 345 points. A total  of 52 sim-racers took part in online races at Phoenix.
---
You may also like...
---