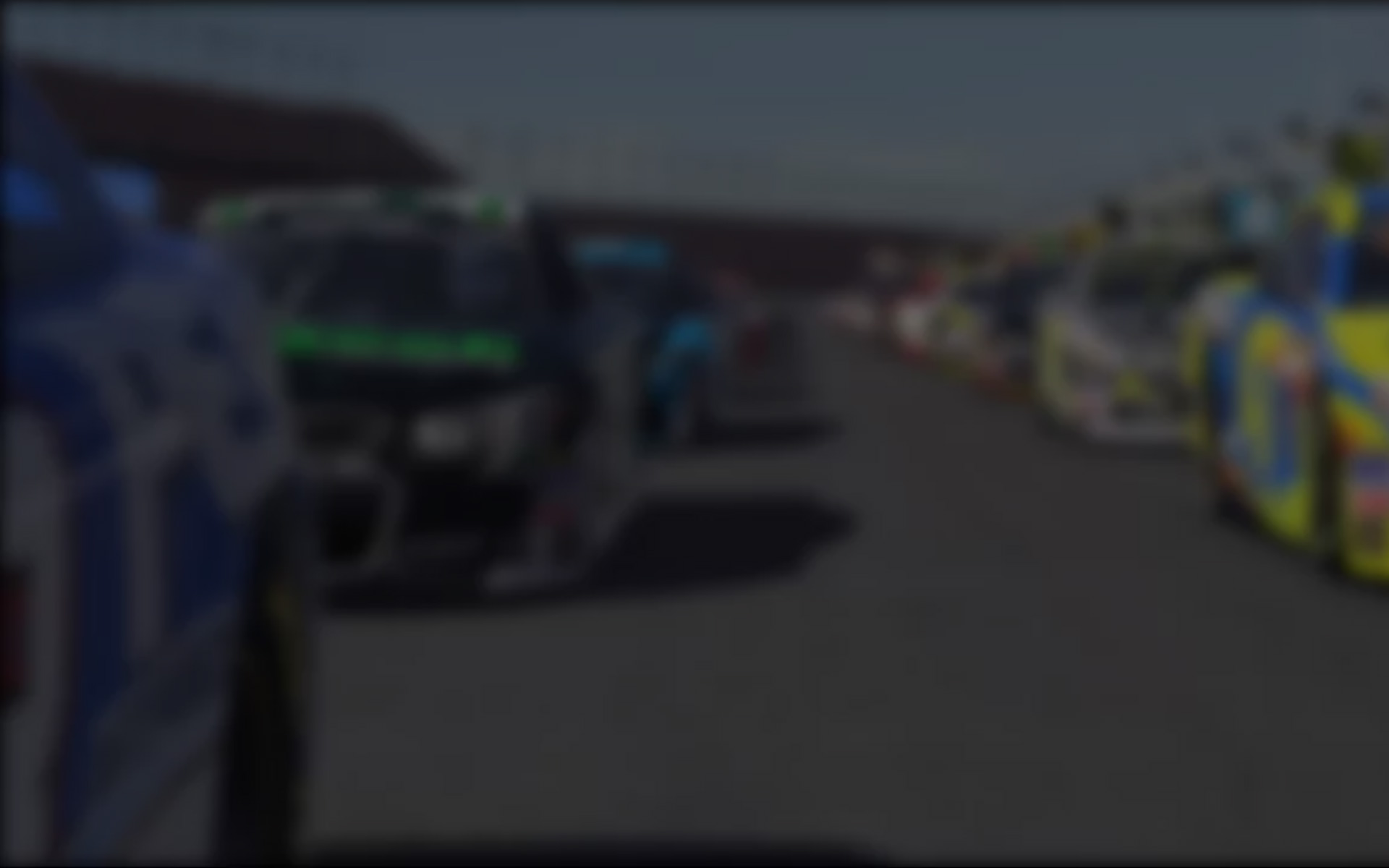 Richmond International Raceway was the location for Week Eight of the season. Drivers would race under the lights at the 0.75 mile track. Jared Crawford (Michigan) looked to continue his current domination of the series while other drivers look to steal Crawford's thunder. 509 drivers attempted at least one race during the week while 162 drivers turned at least one qualifying lap.
"Unreal that the race went caution free that was awesome!" – Devan Hall.
Friday night's Strength of Field race had 25 drivers and an SoF of 5039. The race was one of the best races of the season. Crawford would start on the pole and lead 125 of the 130 laps in route to a two second win over Casey Malone (Texas), who started in the third position. Crawford received 321 points for the win while Malone received 307 points for second. Tyler D Hudson (Mid-South) finished in the third position, just over five seconds behind, after starting in the sixth position.  Hudson netted 294 points for his finish. Brad Mahar (New England) and Paul Kusheba (Connecticut) rounded out the Top Five. Mahar finished six seconds behind Crawford and netted 280 points while Kusheba finished 11 seconds behind and received 267 points for fifth. The race had zero cautions and only three lead changes. Kusheba and Joshua B Gerrald (Texas) combined to lead five laps during a green flag pit cycle.
Click here to watch broadcast.
Drivers were excited after the race. "Unreal that the race went caution free that was awesome!" said Devan Hall. "Great win Jared and awesome job to everyone that participated!"
"Was a great race. Man caution free!" said Crawford. "Setup was good, should have went with my set from a couple season ago that was so good on the long run. Instead we kind of worked with an experimental set that was too tight in the center and had good forward bite. Set was still awesome but there was room for improvement."
The Top Five in the weekly standings yet again matched the Top Five from the week's SoF race. Crawford won both his starts for the week and finished with 321 points. Malone, Hudson and Mahar each won one of their two races and finished the week in the same order as they did in the weekly SoF race. Kusheba was the only driver in the Top Five to only run one race for the week, his fifth place finish on Friday night.
The Top Five in the season standings remains the same after eight weeks. Crawford remains at the top with 1968 points but he did manage to increase his lead to 208 points. Mahar remains second in the points but continues to lose points to Crawford while padding his lead over third. Chad J Laughton (Carolina) still holds the third spot after his seventh place finish in the SoF race. Laughton has 1645 points and is now 324 points out of first. David Cater (Carolina) and EJ O'Rourke (Massachusetts) still round out the Top Five. Cater added 227 points to his total at Richmond which brought his season total to 1616 points. O'Rourke only managed to add 106 points to his total and now has a total of 1463. He was able to maintain his fifth position but lost a big chunk of points to the other drivers in the Top Five.
Crawford once again turned the fastest qualifying lap of the week with a 20.523 second lap around the short 0.75 mile track. Chad Laughton turned the second fastest lap with a 20.594 while his brother Joshua Laughton (California) turned the third fastest lap, a 20.617. Malone and Justin Brooks (Carolina) rounded out the Top Five in qualifying with a 20.658 and 20.659 respectively.
Week Nine of the NiCBS travels to Kentucky Speedway. Week Nine will be the week when drops come into play so look for Crawford, who has one less week counted so far, to dramatically increase his points lead after Kentucky. At this point in the season, it looks like Crawford is well on his way to a championship and nothing will be able to stop him. With things looking good for Crawford, the battle for second will start to heat up. Will Brad Mahar be able to maintain second? Or will Chad Laughton be able jump Mahar in the standings? Find out next week at InRacingNews!
---
You may also like...
---