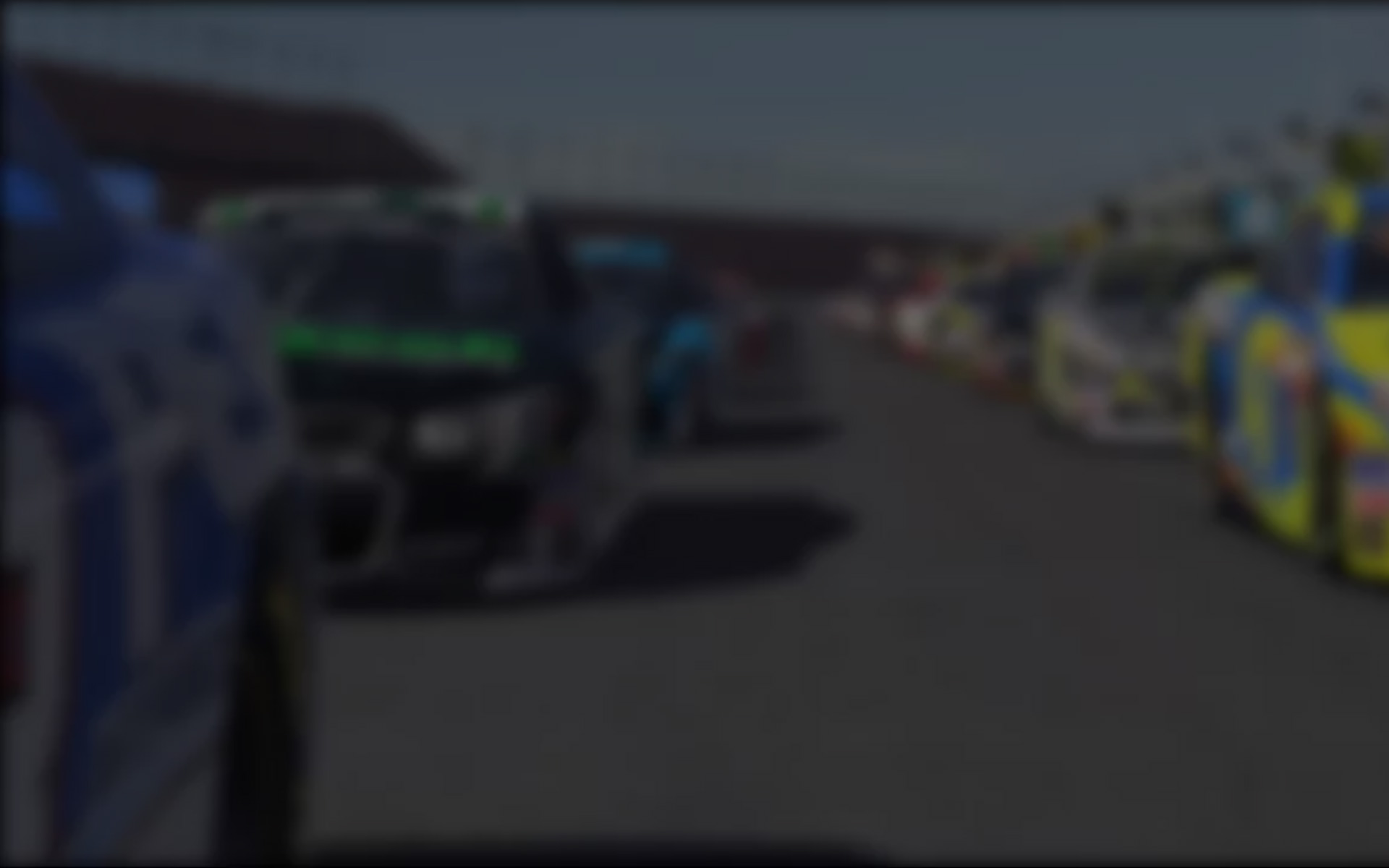 The Season 3 champion is also on the hunt for back-to-back championships.
Coming-off a dominant win last week at Watkins Glen, the iRacing.com V8 Supercars Series defending champion Beau Cubis (Evolution Racing Australia  — ERA) , further extended his lead on the Season 4 championship with a strong win at Road America in Week 4. With 21 drivers making up the top split (which also included Australian GT Academy winner and International runner-up, Josh Muggleton) and a total of 263 drivers entering official online races throughout the week, it proved to be an action-filled seven days of sim racing.
The Starting Grid
Further enhancing his show of dominance, Cubis nabbed pole position with a time of 2:06.440 to narrowly edge his teammate – Ian Ford – for the inside of the front row. SDC Motorsports' James McKnight and Matthew Hill ( Team TTL) completed the second row of the starting grid with Michael Schreyer of Synergy Sim-Racing completing the top-five. For reasons unknown, however, Hill's car never made it to the starting grid and he failed to post a lap. Whether owing to a connection or a mechanical issue, his absence was a heavy hit and caused him to conclude the event in last place.
Green Flag!
As the green flag dropped, Cubis took off on what was a perfect launch. Following his teammate, Ford slotted-in to second and the two ERA drivers led the field on what was almost a clean first lap.
I emphasize 'almost.'
Another Team TTL driver, Brad Ryan, began the race strong with an excellent start. Approaching Turn 1, however, Ryan went wide and collided with fellow competitor and international driver, Rob Read.
Read was momentarily on two wheels as his Holden Commodore was tossed into the sand. Fortunately, both drivers were able to keep going albeit several positions down.
The drama continued for Ryan as he spun exiting Turn 6 on the same lap. Three laps later, the Team TTL pilot found himself parked in pit-lane and retiring from the event.
For Read, things appeared to be looking up . . . but that all changed in a heartbeat. After making up a few of his lost positions, Read and his traction parted ways exiting Turn 3 on Lap 12. With zero grip from his rear tires, Read was nothing more than a passenger as his Holden smashed into the concrete barrier after skating across the grass.
Although he was able to continue on, the full extent of the damage came into the open on Lap 18 when Read's engine said, "Enough!" and breathed its last breath. Going-out in billows of smoke, Read was towed to pit-lane where he finished the online event three-laps down in seventeenth position. It was a valiant run by the English driver who we certainly hope to see more of in the future.
Bad Luck
Further up the field, things weren't all sunshine and rainbows for Muggleton, either. After starting twelfth, the former champion worked his way up the field and soon found himself in eighth. Catastrophe struck on Lap 6, however, as 'Muggo' exited the Moraine Sweep. Coming out of the left-handed Turn 5, Muggleton just barely got his left side tires in the grass when he hit the throttle. With no traction on the left side, the Commodore spun off the racing line and lost several positions. Adding insult to injury, 'Muggo' then smashed the right-rear side of his car into the concrete wall as he attempted to spin the car back around.
After returning to his crew in pit-lane on several occasions, Muggleton eventually retired from the online event in nineteenth position.
Moving up…and down.
With his signature three-tone color pattern, George Maris was a man on the move. Starting in tenth position, Maris was barely edged out of a top-five finish as he drove his sponsor-free tri-colored Commodore up to sixth by the end of the race. Elsewhere, Michael Fabian of Mad Cow Racing fought hard to finish in tenth after starting in fifteenth.
It was bad news for SDC Motorsports driver, Martin Carroll, however as he fell back three positions to finish the online event in eleventh.
Back up front, however, Cubis was in ultimate control of the race but the battle for second was in full swing. With Ford and McKnight nose-to-tail, the move for position came on Lap 5. Using the draft, McKnight maneuvered himself directly behind Ford while the two raced down Road America Straight. On approach to Turn 1, McKnight broke out of the draft and was able to position himself on the inside line and beside Ford. From there, it was a textbook pass for McKnight who was able to take second position.
As the checkered flag waved, Cubis celebrated a hat-trick victory after starting on pole, setting the fastest lap (2:07.091) and winning the race with over a 12-second margin. McKnight had reason to celebrate too, as he held-off Ford for second position to break-up another ERA 1-2 finish. Schreyer moved up one spot to finish fourth with Vail Riches completing the top-five.
This Australian Strength of Field (SoF) race had a strength of 4147 and was split four times. The top-five finishers from the other splits were as follows:
| | | |
| --- | --- | --- |
| Split 2/SoF 2493 | Split 3/SoF 1902 | Split 4/SoF 1553 |
| 1-Corey Preston | 1-David A Moore | 1-Anthony Pllu |
| 2-Brad Smith | 2-Brock Salmon | 2-John Parkinson |
| 3-Brendon King | 3-Wayne Kendall | 3-Andrew Cooper |
| 4-Todd Parkes | 4-Jason Cossey | 4-Peter Goodwin |
| 5-Matthew Thomson | 5-Nicholas Parker | 5-Robert Klanke |
On The Rise
The iRacing.com V8 Supercars Series continues to rise in popularity. With over 400 overall participants entering official online races last week at Watkins Glen (almost as much as the entire Season 3), things are looking good for the once 'small-town' community and will only continue to grow. With the coming addition of the new Ford Falcon CoTF, the coveted Ford vs Holden battle is set officially begin on iRacing.com in the coming weeks.
Entering the penultimate race of the shortened Season 4, the iRacing.com V8 Supercars Series completes its three-stop U.S. tour and returns home to Australia for 30-laps around Phillip Island Circuit. As Australia's premier permanent road course, Phillip Island is a fast and sweeping circuit consisting of 12-turns stretching across 2.7 miles of racing surface. With lap records being crushed at every circuit so far this season, we can fully expect to see similar events happening here as well.
With only two-weeks remaining in Season 4, Cubis has a strong hold on the lead and looks to be on track for back-to-back championship victories. But with the legendary Mount Panorama looming in the distance, it could be argued that the season is far from over.
---
You may also like...
---