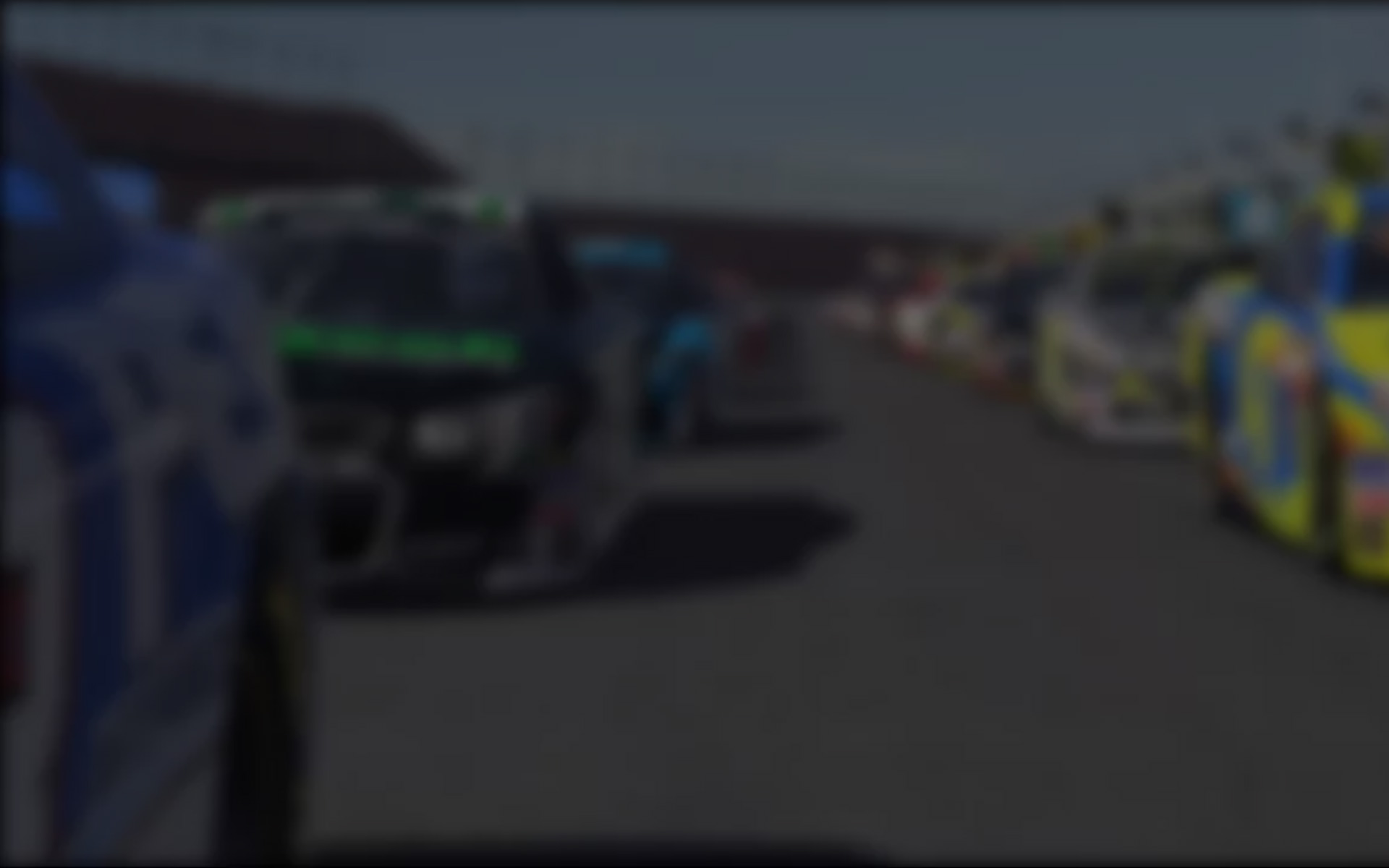 Season 3 of the 2014 V8 Supercars Series came to a close in what could only be described as spectacular fashion. As we bid farewell to our beloved Ford Falcon, it was Hi-Tec Sim Racing driver, Beau Cubis, who had the distinct honor of not only winning the final Strength of Field (SoF) race utilizing the current Falcon model but also bringing home the Season 3 championship.
The final race of Season 3 saw Tony Autridge of Trans-Tasman Racing take the pole position with Cubis starting alongside. The second row was comprised of 4 Motorsports driver, Mitchell McLeod, and Ian Ford of Demidov Motorsports while SDC Motorsports' Martin Carroll rounded-out the top five of the starting grid.
It was an amazingly clean event overall with none of the top-five finishers accumulating any incident points. That doesn't mean, however, the race was without its share of great battles.
As the green lights illuminated, Autridge got off to a clean start with Cubis tucking in behind. Approaching Doohan Corner, Cubis flung his Falcon to the inside of the right turn which put Autridge on the outside. As they raced towards the Southern Loop, the two drivers remained side-by-side until they both exited the turn. Autridge popped out in front to reclaim his starting position but Cubis continued the charge. Heading toward to the tight hairpin of Honda Corner, Cubis turned his car towards the corner and made a dive on the inside of Autridge and completed the pass. From there, Cubis never looked back.
To say it was a close and hard fought race would be a drastic understatement. Among the top-ten drivers, the average lap time was separated by .8 seconds. And the fastest lap of the race was actually set by Dean O'Brien (1:30.361) who started ninth and finished seventh.
There was plenty of overtaking as well, with every driver looking to make as much ground as possible in order to close the season strong. At the front, Carroll gained one spot to finish the race in fourth with Michael Cracknell following suit and moving up to fifth from sixth on the grid. Ford, on the other hand, lost two spots and closed out the race in sixth while a consistent McLeod finished where he started: third.
Nevertheless, Cubis' opening lap move at Honda Corner set him up for a spectacular conclusion to the season. Leading all of the 22 laps for Week 12 at Phillip Island, Cubis took the race win along with the Season 3 championship with a total of 1815 points. Autridge, who came home second in the race in second, finished runner-up the season standings as well with 1653 points.  Similarly, McLeod completed the race and the season in third with 1622 points. Although Ford didn't have the race he wanted, he still finished the season out in fourth with 1540 points. Rounding out the top-five of the championship was Kamikaze Racing Team driver, Michael Fulcher, with a total of 1521 points.
This Australian Strength-of-Field (SoF) race had a strength of 3657 and was split four times. The top five finishers from the other splits were as follows:
Split 2/SoF 2339
1-      Todd Parkes
2-      Jason W Dickson
3-      Sam Compton
4-      Jason Scandolera
5-      Rhys Goldfinch
Split 3/SoF 1605
1-      David Baxter
2-      Chris Dickinson
3-      Luke Betts
4-      Scott Tate
5-      David A Moore
Split 4/SoF 991
1-      Daniel Cauneac
2-      Colin Boyd
3-      Peter Goodwin
4-      Jordan Andrews
5-      Bruce Kelly
With the season complete, below are the Season 3 Champions from divisions 2-10.
Division 2
1 Martin Carroll
2 Sam Sutton
3 Aaron Hamilton
Division 3
1 Michael Cracknell
2 Denis Gataric
3 Todd Parkes
Division 4
1 Chris Dickinson
2 Nils Jordan
3 Rory Windrum
Division 5
1 Jason Quire
2 Scott Tate
3 Sean Polden
Division 6
1 Shane Best
2 Robert Klanke
3 James N Scanlan
Division 7
1 Paul Chetcuit
2 Jason Cossey
3 Peter Goodwin
Division 8
1 Jeff Gauci
2 Clifford Chapman
3 Andrew Cooper
Division 9
1 Shane Rayner
2 Eamon Young
3 Peter Symons
Division 10
1 John Payne
2 Michael Jeffries
3 Scott Butler
Cubis had an impressive season as he started in 23 separate V8SC events and achieved victory 10 times. In addition, he secured 18 podiums and nine pole positions. It was a hard fought victory for Cubis and equally as hard for the championship challengers.
Others of note were the two international drivers who finished inside the top-ten in the championship; namely, Chad Chastain (New York) and Curtis Chippeway (Canada) who finished sixth and eighth respectively. Additionally, Martin Carroll finished the season in seventh as the only Division 2 driver in the top-ten.
It was an impressive conclusion to a fantastic season and one that Cubis should be proud of. However, many are asking "Can he do it again next season?"  Everything changes in Season 4 as we introduce the Holden VF Commodore to the official series. After putting the new V8 Supercar through its paces during Week 13 at Bathurst, many drivers are keen to give it a go during Week 1 of Season 4 at Okayama. Although many find applying 635 to the slippery circuit to be a real challenge, we should expect a rise in participation as many new drivers arrive ready for a taste of the new V8 a go on a familiar track.
In closing, I want to thank the community for putting on an excellent racing series and for their tireless support of the category.  As we enter a new chapter in the iRacing.com V8 Supercars Series with the inclusion of the Holden (and the soon-to-be arriving new Ford), I continually look forward to watching it grow with you all. Congratulations to the new champion, Beau Cubis, and I look forward to covering the next season with you all.
---
You may also like...
---