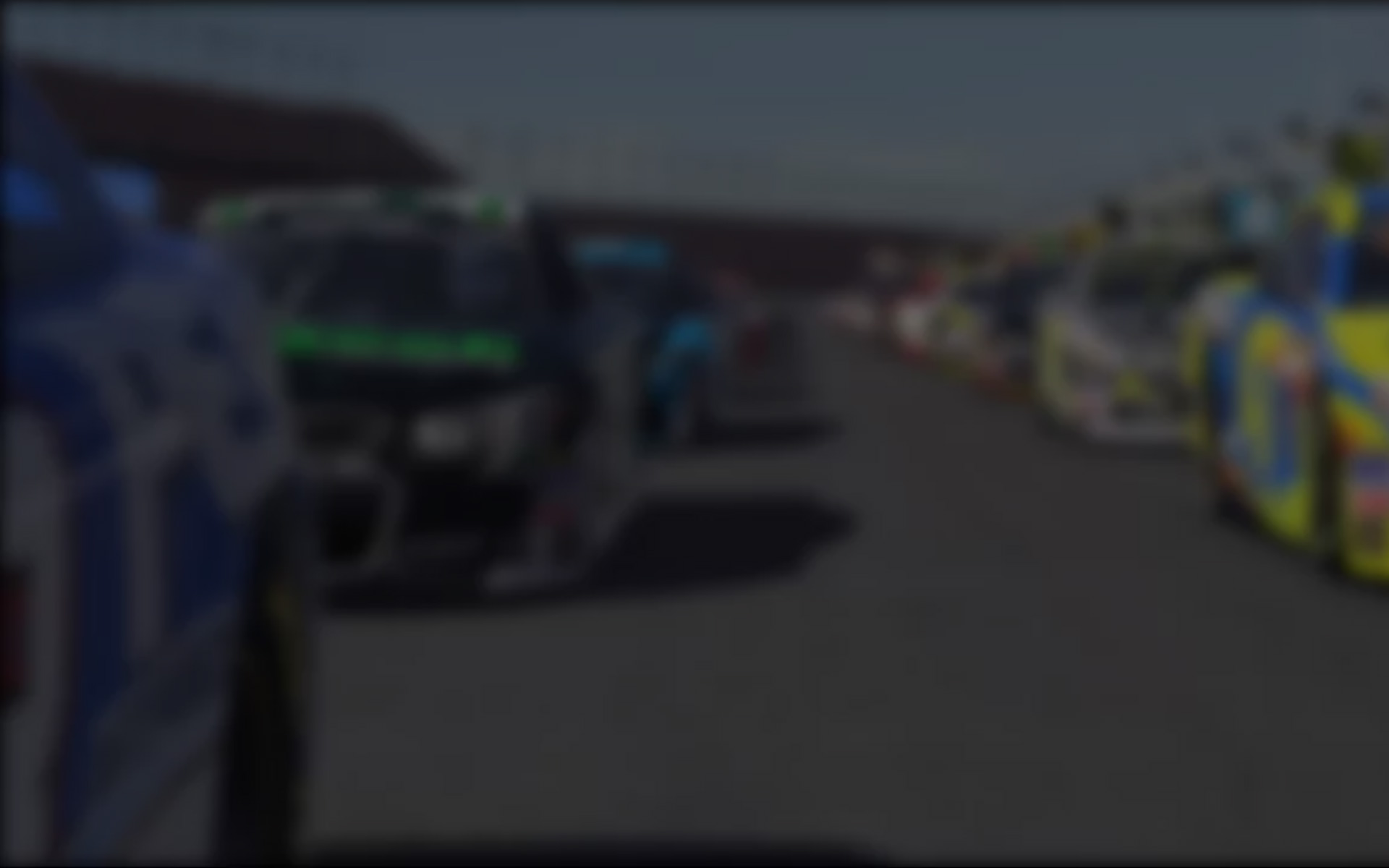 The Classic Lotus Grand Prix iRacing Series 2014 season's inaugural race was held at driver-favourite Watkins Glen this weekend. This fun 5.5km (3.4mi) track, being the first race of the season, attracted many new sim-racers. Lots of conversations and information-sharing was held in the week prior to the main Sunday online races as the series veterans helped out the newcomers.
44 Lotus 79s registered for the race, leading to a second-split field of 22 cars. Pole honours went to Roy Cunningham (Scuderia Ferrari SpA SEFAC) with a qualifying time of 1:35.025, Julio Cesar Hauer (Parmalat Racing Team Brabham) with a time of 1:35.497, and Sean Wiltshire (Skol Fittipaldi Team) with a time of 1:36.280.
Cunningham had expressed surprise, and a little nervousness, at being in pole position for the race! Friendly banter increased his tension even further… Hauer's new team had strongly encouraged him to qualify, and drivers were pleasantly surprised to see him near the pole position (where he normally belongs, frankly).
The start went off cleanly. Salvatore Larne (Charles W Clowes Racing) quickly overtook fourth-starter Thomas Granbacka (Marlboro Team Alfa Romeo) on Lap One, then Wiltshire on Lap Two, showing great speed before misjudging a lapped Stephen Bevacqua`s turn-in and rear-ending him to end his own race. Marc Dorval (Unipart Racing Team Ensign) took advantage of Gary Larsen`s (Scuderia Ferrari SpA SEFAC) slow start, and Randy Hachez`s (Team Marlboro McLaren) caution behind another driver, to quickly jump from P8 to P6 place on the opening lap. Similarly, Mark Fischer (Aycliffe New Town Racing) easily wove his way through starting traffic to move from 15th to 11th after the second turn.
During the race, Scott Anderson (Shadow Cars), having just missed the qualifying sessions and thus starting in 14th place, sped through the field to get to eighth place by Lap Nine. His great run ended early, unfortunately, due to an unplanned encounter with a spinning Marcos Silva (Colin Bennett Racing). Silva was able to continue and finished 13th, while Anderson`s car couldn`t continue for long and he ended 18th.
Some great battles were seen on the track today! Granbacka, Wiltshire, Hachez, and Dorval were within a second of each other for several laps before Granbacka took the lead and Dorval fell back. Wiltshire and Hachez continued their battle throughout the rest of the race, finishing P4 and P5 respectively. Larsen and Dorval breathed each other's exhausts for several laps as well, until Larsen fell back to finish seventh.
Further excitement came as we saw Cam Walsh (Shadow Cars) finish eighth from 18th place on the grid, while Daniel Banker (Osella Squadra Corse) climbed from 16th to a ninth place finish, and Joachim Boeddeker (Osella Squadra Corse) finish 11th after starting 21st!
Cunningham recorded the race's fastest lap time (1:35.306), as well as a perfectly clean race. That, folks, is how you win a race! Cunningham finished seven seconds ahead of Hauer and 30.6 seconds clear of  a third-placed Granbacka. Drivers expressed their congratulations to the podium, and their appreciation to all drivers for a clean and respectful race!
Join us next week as we battle at the famed Circuit Zolder in Belgium! The main SoF race will be held on Sunday the 9th, at 16:30 GMT
---
You may also like...
---