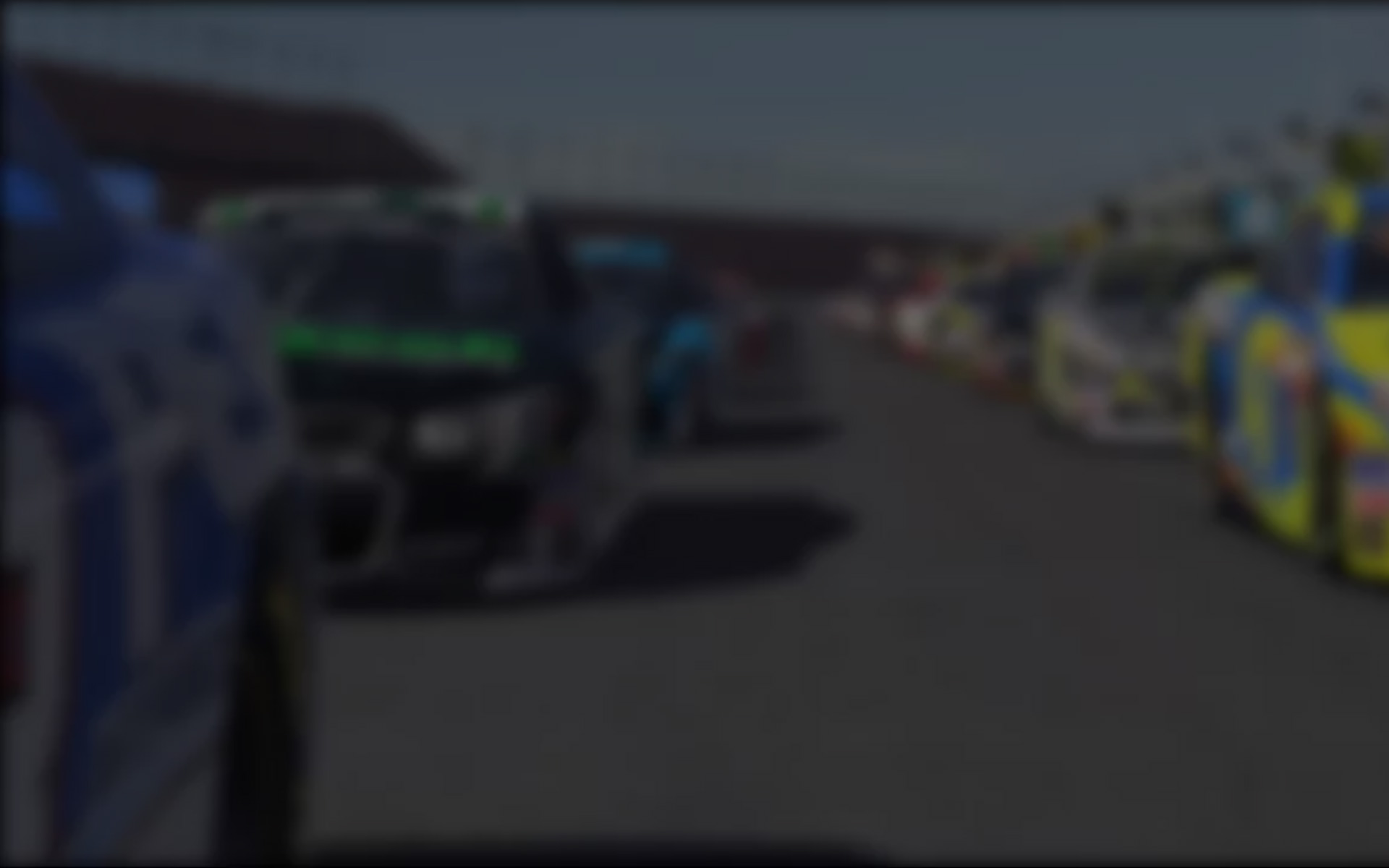 After a four weeks of only turning left, the NASCAR iRacing Class C Series Fixed heads into Canada for a trip to the Canadian Tire Motorsport Park for the fifth week of action during Season Three. The 2.459-mile, 10-turn road course located in Bowmanville, Ontario is isn't a new track to the iRacing.com service, but it is a new addition to the NiCCF schedule for Season Three. Many eager sim racers, 1,024 to be exact, couldn't wait to take their virtual Silverado around the pristine racing venue for 15 laps of racing.
No stranger to success in the iRacing world was the week's top Strength of Field winner, Byron Daley (New York). The No. 1 ParkerKligerman.com Silverado started from the point during the 15 lap event and led all 15 laps en route to a 1.125-second margin-of-victory over William Levesque (Canada) who started from the eight position. Former NiSWC race winner Jeremy R Allen (Indiana) started from the second position, but was relegated back to the third position after Levesque made a last lap pass. Finnish sim racer Joni Bäckman started from the third position, but also fell back one spot from his initial starting position into fourth as Nick Johnston (California) rounded out the top five in the 3636 SoF.
With the victory in the top SoF event, Daley was able to earn the most championship points for the week with a total of 227 points. Levesque's second place effort earned him 211 championship points. Bäckman's top five run as well as a few other solid runs netted him 196 total points for the week. Stephen Clarke (Australia/NZ) made three starts, recorded one win, and collected 194 points in the process. The final spot in the top five went to Allen who made 13 starts during the week, recording 11 top five finishes and earning 188 points.
Petteri Kotovaara (Finland) set the world on fire in qualifying as he turned a fast time of 1:19.024, almost three tenths faster than second place Madison Down (Australia/NZ) who eneded the week with a time of 1:19.351. The third position also went to an Australia/NZ club member in Jason Mizzi2, who turned a time of 1:19.394. Positions four and five went to Joni Hagner (Finland) and Antoine Higelin (France).
After five weeks, Brodie Kostecki (Carolina) has a 91 point lead over Christian Pedersen (New England). Third is currently occupied by Aleksi Elomaa (Finland) who is 129 points out of the top spot. Fourth place is held down by Josh Berry (Mid-South) (-165) and completing the top five is Nicholas Goertzen (Canada) (-173).
After a week filled with rights and lefts, the NiCCF will head back to a more familiar track in Iowa Speedway. Check back in a week's time to see a full recap of the action!
---
You may also like...
---