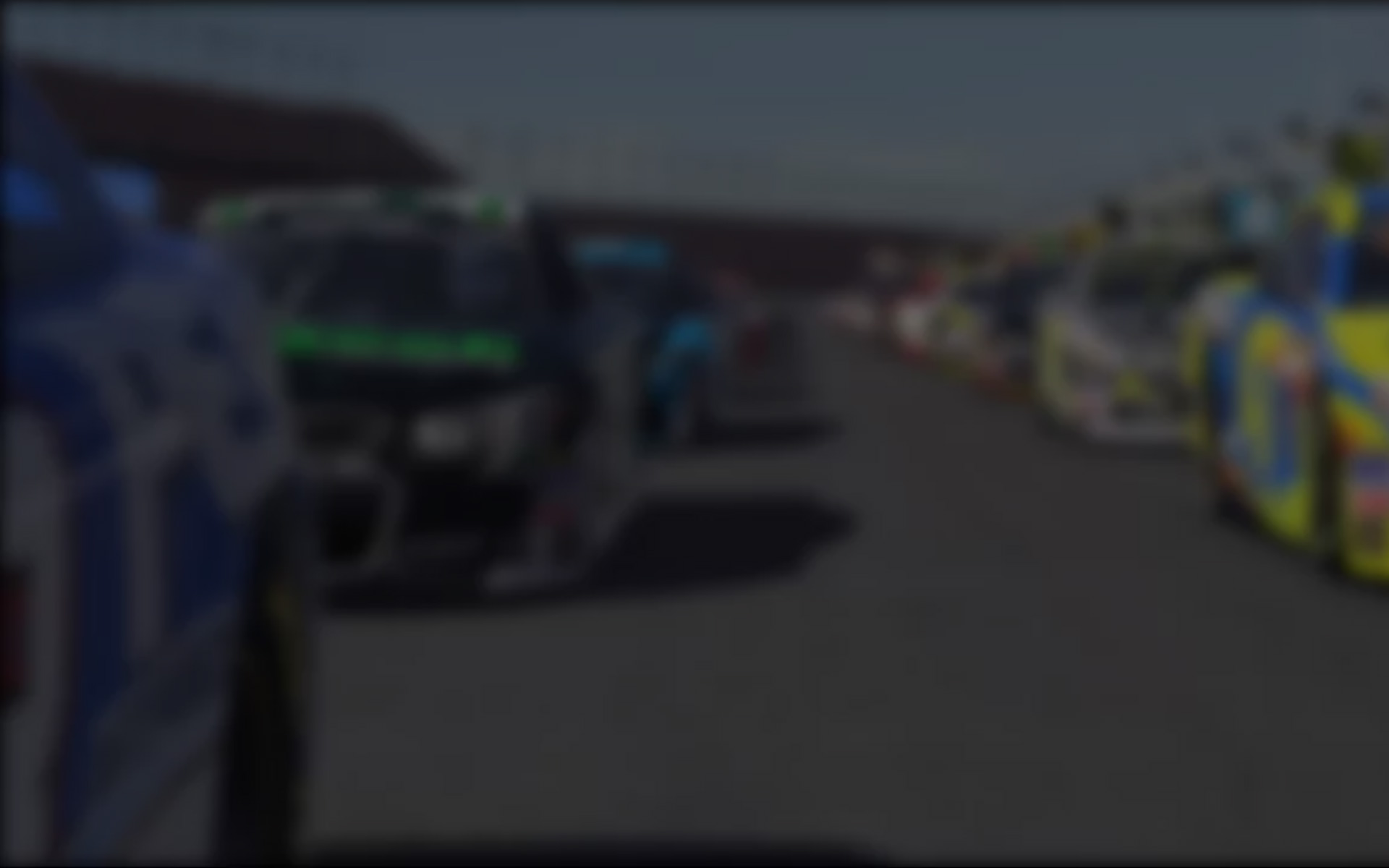 It had been twelve thrilling weeks of bumper-to-bumper Mustang sim-racing, but it all came down to the last official races on the last day of the last week to decide the iRacing.com Mustang Cup Season 4 Championship. Coming into the final week Dariusz Bielawski held a narrow 58-point lead over Patrick Bieri, who had occupied the top spot for seven of the first ten weeks. Adding to the tension, Season 2 Champion Todd Honczarenko was only four points behind Bieri.
Due to travel for a pre-scheduled vacation, Bielawski would be unable to make an appearance in Week 12 to defend his position from Bieri and Honczarenko. The two challengers practiced hard and turned in blistering qualifying times in preparation for the big strength-of-field (SOF) races of the week – typically the Saturday 2:15GMT and the Sunday 22:15GMT races. Both were rewarded with victories, Bieri capturing the Saturday SOF win and Honczarenko taking the Sunday SOF win.
But neither race provided high enough points to deny Bielawski his third iRacing.com Mustang Cup Championship in 2013, having also won Season 1 and Season 3. Bieri closed the gap to just 50 points behind the defending champ, with Honczarenko only 12 points further back in the final podium position.
Bielawski seemed to thrive on being under pressure all season, congratulating both challengers on their strong performances: "Thanks for really good racing with you guys. Patrick, you proved your top speed and surprised many people. Well done mate!" Sim-racers in the Mustang series not only appreciated the exciting battle between the top three finishers all season, they acknowledged the contributions all three had made to helping other drivers improve their skills. "The top three were all truly amazing this season – providing great racing and a lot of help for everyone," noted John King.
There was a similarly close battle among the drivers contending to stay in the top 10 for the season, with the final standings being rounded out in this order: Mike Dam, Felipe Persona, Antti Pihlaja, Michael Abrams, Mike Baures, Dylan Gulson, and Kevin Ford. Only 100 points separated fifth to ninth places.
Two sim-racers in the Rookie Division battled hard throughout the season, but it was Antony Woodward who took the top Rookie trophy after catching early-season leader James Olson. These two Mustang beginners competed in a combined total of 121 races in just 12 weeks – showing serious commitment to learning the pony-car's nuances as well as the tracks. Honorable mentions go to Dario Bocanegra and Alfred Shepperd who finished third and fourth while competing in seven of the 12 weeks in the season.
The other Division Champions were: Dylan Gulson (Div 2), Patrik Runald (Div 3), Darren Jump (Div 4), Joris Thielen (Div 5), Troy Eddy (Div 6), Denny Locke (Div 7), Steven Kakoschke (Div 8), Ulf Johansson (Div 9), and Dave Dudley (Div 10). Other notable accomplishments included John King's amazing 102 official races run in 12 weeks of competition, followed by Scott Brooks at 75 and Antony Woodward at 72. Felipe Persona took the most wins with 24 victories in 31 starts, followed by Bieri's 22 victories in 38 starts.
The final week of Season 4 took place at Circuit de Spa-Francorchamps with 14 laps in official races providing a longer than usual challenge to the sim-racers' ability to concentrate and control tire temperatures. Bieri's win in the Saturday SOF race earned him the top points for the week. He also took the most wins with three victories in four races entered. Top qualifier was Kimmo Suominen with a 2:44.305, followed closely by Mike Dam's 2:44.362. The week had 129 competitors running in 20 official races producing 14 different winners
---
You may also like...
---