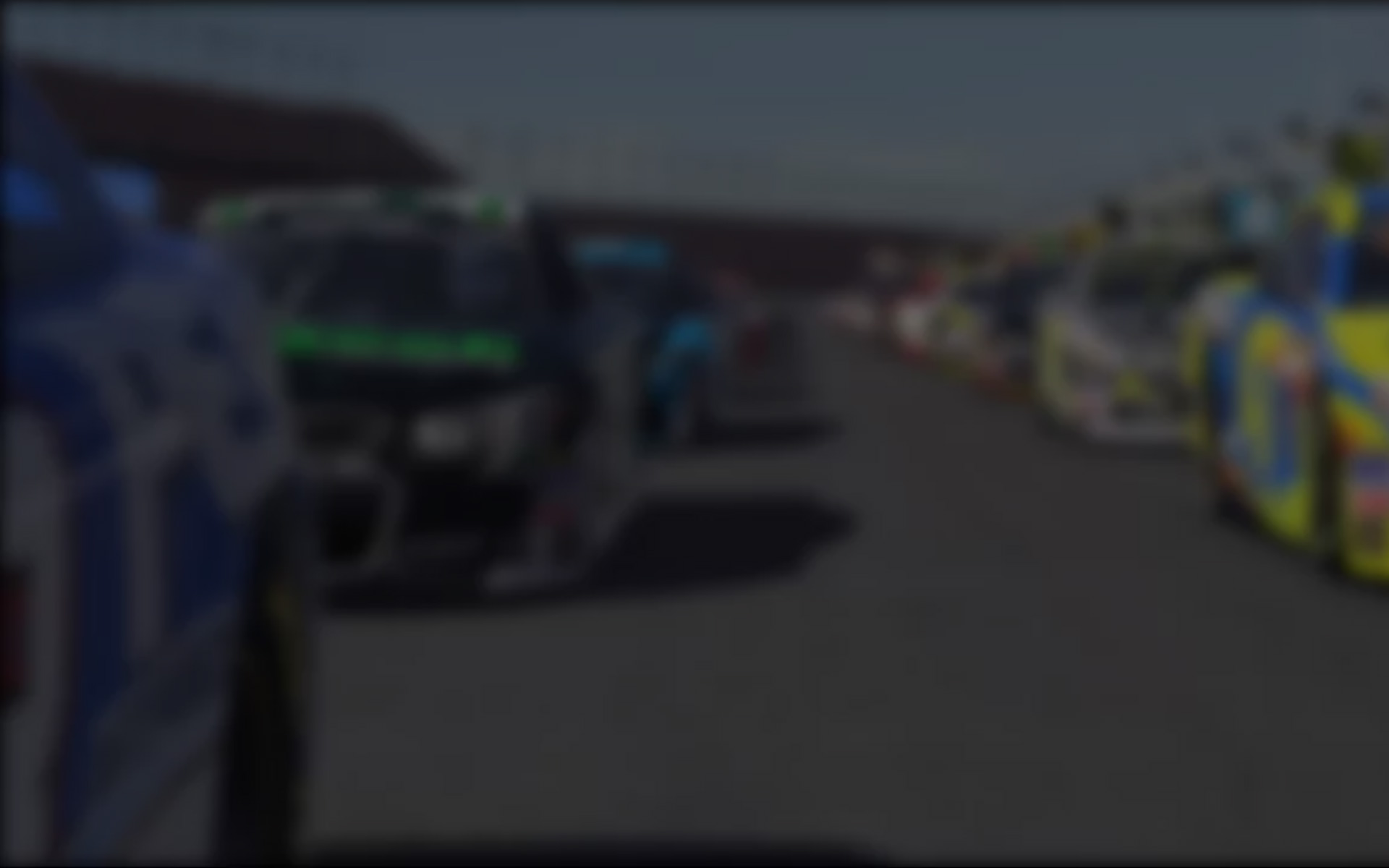 After an eventful opening 30 laps, Michel de Jonge settled in and dominated the inaugural iRace for Gage Indianapolis 500 at the famed Indianapolis Motor Speedway on Sunday, leading a race-high 91 laps on his way to his first career victory in the iRacing.com-based Lionheart IndyCar Series.
"It means a lot," de Jonge said in the virtual victory lane. "I've had some really bad luck in this series so far. It's a great series, I've had a lot of fun, but finally today things went my way.
"My arms are hurting, my legs are hurting, but it was all worth it."
"My arms are hurting, my legs are hurting, but it was all worth it." – Michel de Jonge
de Jonge held-off a late race charge by polesitter Ricky Hardin, who took the lead with six laps remaining.  The battle between de Jonge and Hardin was shaping up to be epic, but Hardin appeared to miss the entry to Turn 3 two laps later and couldn't recover.  He smacked the wall and handed de Jonge the win and eventually fell to ninth at the finish.
"I got up too high going into three," Hardin said. "I was just going to let Michel go and get behind him. I tried to let off and let him go and I think I got in a little too high on entry, and it just pushed and pushed and pushed until I hit the wall. I really felt like I was in the right spot and him and I were going to have a great battle to the end."
Series point leader Jake Wright ran a conservative race, but came home second and now leads third place finisher Joe Branch by 100 points in the overall standings.  Michael Gray rallied from midpack to finish fourth, with Chris Stofer rounding out the top five.
The first 30 laps were full of incidents that eliminated several contenders.  The carnage began on lap three when Ian Adams turned Jorge Anzaldo, damaging the Iowa winner's Dallara DW12.  Anzaldo finished six laps down in 19th.
The first yellow would fly on the next lap, as Tommy Rhyne pushed coming out of Turn 1, forcing Joe Hassert into the wall. Hassert couldn't hold the car high, and the resulting spin collected Jason Galvin. Hassert and Galvin would finish 25th and 26th.
On lap 13, Korey Conner got into the wall, ending his day. Nine laps later leader Tony Lurcock hit the inside wall on the front straight while trying to break the draft, and later, lost control of his damaged car, ending his day.
Despite all the mayhem, the race featured just two yellows for six laps. Eight drivers swapped the lead 36 times.
Jason Robarge, James Karhula, Dan Geren, Hardin and Rhyne rounded out the top 10.
The Lionheart IndyCar Series returns to Indianapolis Motor Speedway on Wednesday, October 14, for the RaceCentre 93 on the IMS road course. The 36 lap event will be broadcast live on Global SimRacing Channel at 10:45 p.m. EST.
---
You may also like...
---