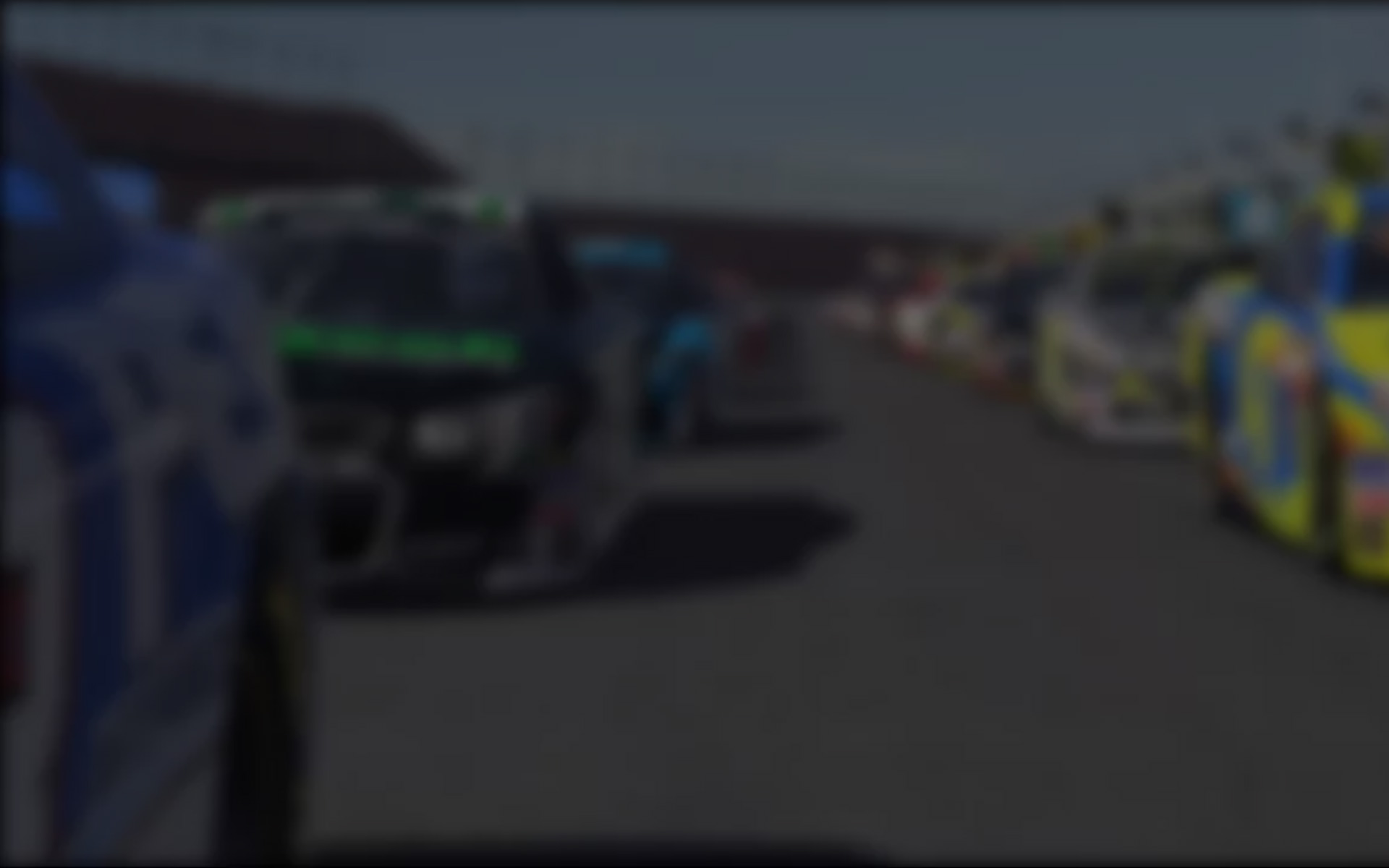 September 25th, 2013 by JaimeB
Madison Down has taken out the honours in Racecentre's "Race To Reality" iRacing Final. He has now advanced to the Grand Final in the chance of winning a real race drive in December this year.
Madison was looking the goods through practice and qualifying but was pushed along from his TTR Team mate Josh Muggleton and other drivers like Blake Coppo, Justin Ruggier and Dylan Gulson, the top ten all qualifying with a second.
The green flag dropped on the sunny scape of Oran Park and it was Josh Muggleton who got the dream start over Madison to grab the inside line through The Kink and into Turn Two. Down however held his line on the outside and got the next run into T3. Over the bridge and it was Madison in front from Muggo, Ruggier and Gulson. The remainder of the field meandered through the twisting circuit just trying to stay out of trouble. It wasn't the case however for an unfortunate Mitchell Abrahall who was taken-out by Terry Nightingale on the first lap, both retiring early.
Oran Park is not the easiest track to pass on as it is tight. The only real opportunity is to get a good run onto the main straight and out-brake your opponent. Either that or wait for them to over shoot The Kink and get loose on the kitty litter. That's exactly what happened to Andrew Le who did well to move from tenth to P6 before he fenced it, forcing his retirement.
The front pack consisting of eight drivers remained together until the first run of pit stops occurred. Muggleton was the first to blink as he came in for fuel only on Lap Nine but was slapped with a speeding penalty as first gear on the Mazda MX-5 jumped to 52km/h in a 50 zone — a very small difference but enough for the penalty. Muggo was not too happy indeed as that cost him at least an extra 15 seconds and potentially the win.
The rest of the drivers were now very cautious on when they pitted.  With all the pit stops going on Stuart Vaughan started to see the light at the pointy end of the field as he started on P12 and was now up into second. This saw him mixing it well up front before he was forced to pit for a splash and dash.
With the compulsory pit stops all done and dusted there was nothing in it at the front as Ruggier was trying to chew away at the five second gap to Down in P1. Ruggier also had Gulson on his tail making ground. Josh was charging back through the field as he was posting some real impressive laps. Driving with Blake Coppo and James Stevenson they produced some awesome viewing as they showed how to race side by side and not exchange any paint.
Josh eventually dived under Coppo on the penultimate corner to regain fourth  position. Coppo and Stevenson where left to battle it out and that's exactly what they did. Unfortunately they ran wide at The Kink into the litter with Stevenson receiving slight damage, taking him out of contention for the minor placing's. He did his best but there was nothing he could do as he watched Coppo pull away.
Further down the pack and it was crowd favourite Phill Rockstroh battling with Michael Manley and Marlon McMullen for P8. Phill and Michael have worked really hard to get their way into the final. Phill joined iRacing just to participate and you could see the determination both he and Robby Thomae have had throughout the series capturing everyone's hearts. With an early mistake from them both they stuck in there to gain a respectable finish.
At the end of the 40 min race it was Madison Down taking the chequered ahead of Ruggier with Gulson in third.
A big congratulations to all the drivers as they sure showed what a quality field this was. Hopefully Racecentre can run the same competition next year to give another sim-driver a real racing opportunity.
To see the full results:
http://members.iracing.com/membersite/member/EventResult.do?&subsessionid=9146007&custid=86731
To watch the full replay in HD:
http://www.youtube.com/watch?v=7zu0QZQPNnc
To see how Madison Down goes in the Grand Final:
https://www.facebook.com/racecentre
---
You may also like...
---