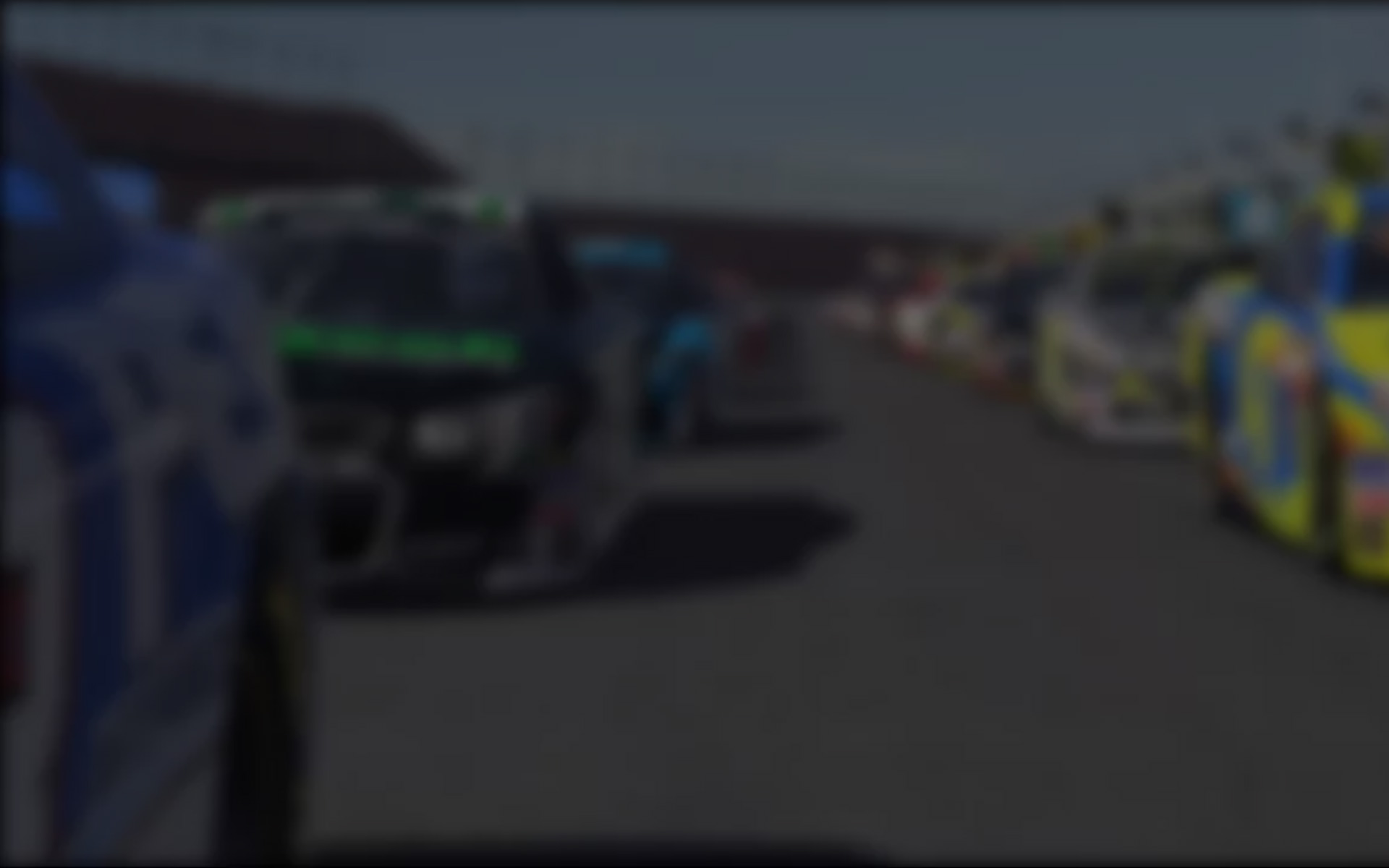 Round Three of the iRacing.com V8 Supercars Series presented by Big Pond saw the teams and drivers leave the States and go international to Okayama, Japan.  With Madison Down winning Race One at the Okayama International Circuit he was confident heading into the main online race.
This week saw Rens Broekman take his first pole position in the main game for quite a while, with an outstanding lap time of a 1:30.350, almost a tenth quicker than TTR's Down who would start out of second place. Defending series champion Richard Hamstead would start third with Justin Ruggier just edging-out Joshua Muggleton to take fourth and fifth respectively.
As the sim races gridded up this would be the last main race on the old tire model, with the new tire model released as of Tuesday morning AEST. When the lights went green it was Broekman getting the jump and leading the field into Turn One. While heading into Turn Four for the first time Down looked to the inside of Broekman and, as they climbed the hill, Broekman and Hamstead came together causing them both to go into the wall.  Meanwhile, a late braking Michael McCabe accidentally sent Simon Madden backwards through Turn Four making everyone dodge and weave their way through the corner.
Lap Seven saw Broekman's day get worse going into the hairpin after the back straight.  He made a move on Josh Smith but, at the last minute, pinched the rears and went backwards through the corner, sending both Ford Falcons off track into the dirt.
The end of Lap Nine saw Muggleton the first to pit to try and leap- frog ANZ Motorsports driver Ruggier.  Reacting straight-away, Ruggier pitted on the following lap but by this stage Muggleton had jumped past him and pulled a one second gap.
Pit lane was a big talking point when on Lap 9 Mitchell McLeod overshot pit entry and came back onto the track as Scott McLaughlin came flying into pit lane.  McLaughlin hit the side of McLeod's car blocking the pit lane entry.  Matters didn't end there as Thomas Guerrini spun entering pit lane on the following lap.  In trying to turn around, he almost collected Omar Soto and then blocked George Fullerton's entry to the pits, which allowed Brad Ryan to move on up in front of the lot of them.
When all the pit lane action settled down it was Down enjoying a big gap over the field with McCabe trying another of his no-stoppers – only run out of fuel with two laps to go. As the final few laps came to a close McLaughlin was making his ANZ Motorsport Ford as wide as possible to hold onto his sixth place and with Muggleton and Ruggier within a second of him things where heating up.
As the first race showed Down was the man to beat.  Once again he  took the victory by a little over eight and a half seconds to team mate Muggleton for a TT-R one-two, with Ruggier rounding-out the podium in third place. McLeod came home in fourth place ahead of  McLaughlin, whose fifth place vaulted him into the championship lead. Sixth place Curtis Chippeway led the International contingent while Samuel Collins, Simon Black, Soto and Guerrini completed the top ten.
Split Two Winner – Justin Strickland
Split Three Winner – John Briggs
Split Four Winner – Adrian Stratford
You can watch all the race replays on www.v8sonline.com.au
---
You may also like...
---