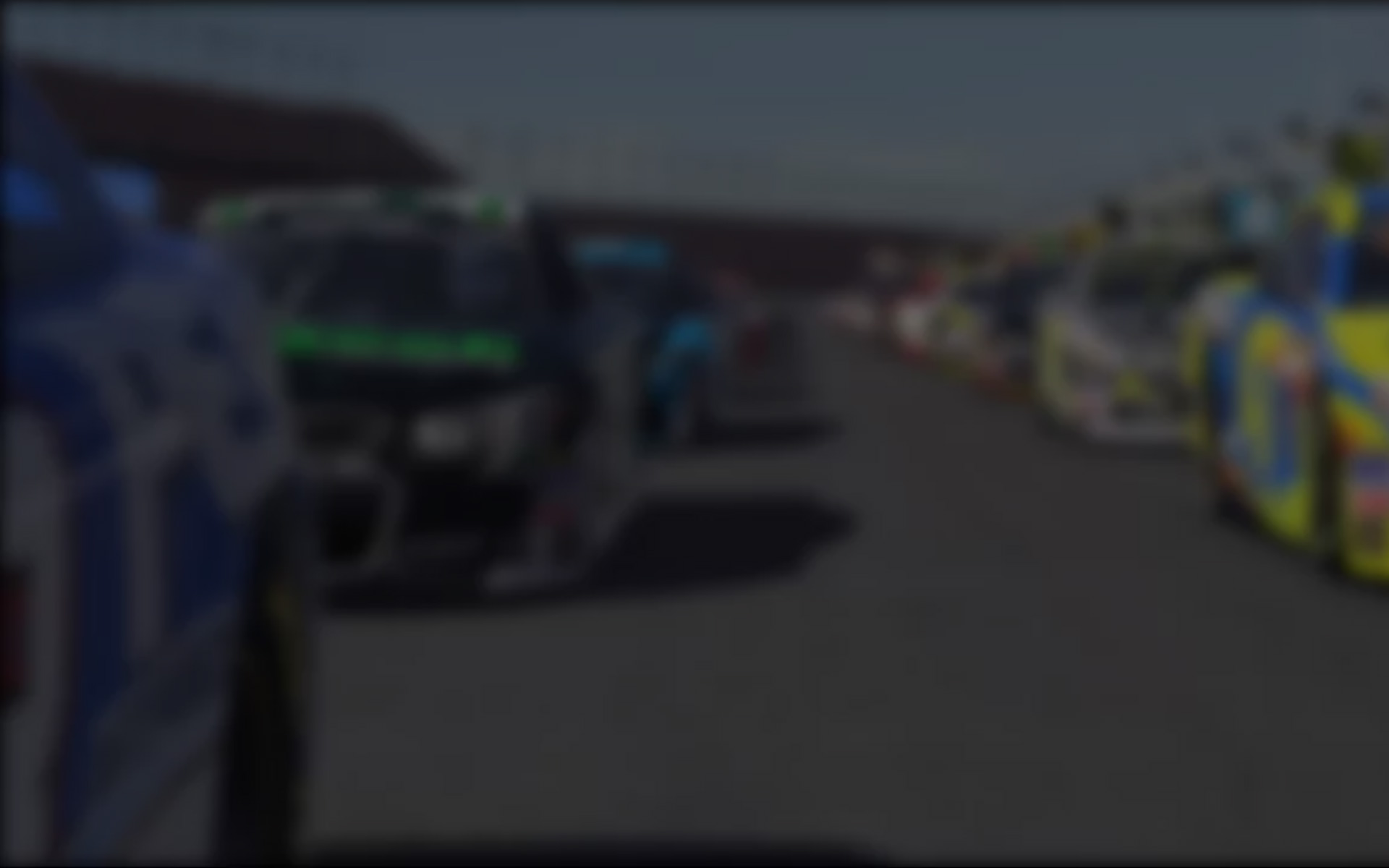 September 20th, 2012 by DavidP
Round Seven of the iRacing.com V8 Supercars Series presented by BigPond made its first ever appearance at Twin Ring Motegi, Located in Motegi, Japan it is a new track for the teams and drivers to tackle. With Shane van Gisbergen and Scott McLaughlin absent due to real life racing commitments, the week's top race featured a battle between Justin Ruggier and Madison Down, with the former taking the championship lead after winning the early online race and the latter trying to get back to the top step of the podium.
Ruggier would toke the pole position with a lap of 1:53.637 with Down the only other sim-racer to break the 1:54 bracket on a 1:53.786. Fellow TT-R drivers Mitchell McLeod and Joshua Muggleton monopolized the second row of the grid with Chad Chastain and Richard Hamstead starting on the third row. The fourth row of the grid featured TTL John Emerson and Vail Riches while behind them on Row Five were Lazy Man Racing's Brad Ryan and Can-Am driver Curtis Chippeway.
When the lights went green it was Ruggier getting the jump and leading into Turn One, while Muggleton got the best start of all and made it to turn one on the outside of Down, although Down solidified his hold on the spot on exit.  Hamstead got off the line swiftly and jumped to fourth behind Ruggier, Down and Muggleton.
Into Turn Three for the fourth time, Stuart Wood had a big moment which would see him off the road into the dirt and drop from 15th to 19th.   Unfortunately his race went backwards from there and Wood ended-up being one lap down in 21st place. The next time around, Down made a move for the lead into Turn One.  Although Ruggier tried to fight back, Down managed to retain the point.
Lap Six saw Hamstead become the first of the front runners to take to pit lane. Emerson broke-off his battle with Chastain to pit on Lap Eight.  On the following lap Chastain would come in to try and cover, but with the fresh tyres and clean air, Emerson was able to move up another position.
Lap Nine saw Muggleton take to the lane and emerge behind Hamstead and close the gap by the end of lap.   While Muggleton was chasing-down Hamstead, Down and Ruggier entered pit lane on Lap 10 with Riches following suit. Unfortunately for Riches, he would get a black flag for speeding in the lane, effectively ending his race.  As Down exited pit lane, Muggleton and Hamstead were approaching Tune One side-by-side.  However, Down re-entered the track right in front of his team mate as he completed his pass of Hamstead.
Most of the mid-pack runners came into the lane on Lap 11 to fill up for a run to the end of the race.  On the same lap Ruggier demoted Hamstead into Turn 10 and set-off in pursuit of Muggleton.  At this point, everyone was basically single file separated by a few seconds until Ruggier tried an outside move on Muggleton through Turn Seven.  Coming into Turn Eight the racing room had disappeared, but a bit of net code sent Muggleton sideways, allowing Ruggier through to start the hunt for Down.
Ruggier's hunt for the lead would come up short, though, and for the first time since Week One at Road America it was Tatts.com's Down taking the flag.  Down came home 4.5s ahead of Ruggier's Stowe Ford Falcon to re-taking back the championship lead.  Muggleton's Hyper Stimulator Falcon crossed the line third ahead of Muggleton's team mate Mitchell McLeod.
Direct Clutch Services' Hamstead had a massive battle at the end for fifth with John Emerson, with Hamstead holding-off the hard charging TTL Falcon after Emerson's strategy of pitting early came-up short.   Although Chastain caught-up to the battle between Hamstead and Emerson, he was unable to make a move and took seventh spot.  Last of the TT-R drivers, Cal Whatmore had a consistent run to race ninth place and rounding out your top 10 finishers was the Rent.com.au falcon of Shaun Kelly.
Top Five Drivers – Championship Points – Overall
1.    Madison Down – 1744
2.    Justin V Ruggier – 1729
3.    Mitchell McLeod – 1602
4.    Joshua Muggleton – 1533
5.    Scott McLaughlin – 1406
Split Two Winner:  James McKnight
Split Three Winner: Paul Sera
Split Four Winner: Robert Cori
You can watch the full race replay by visiting www.v8sonline.com.au
---
You may also like...
---