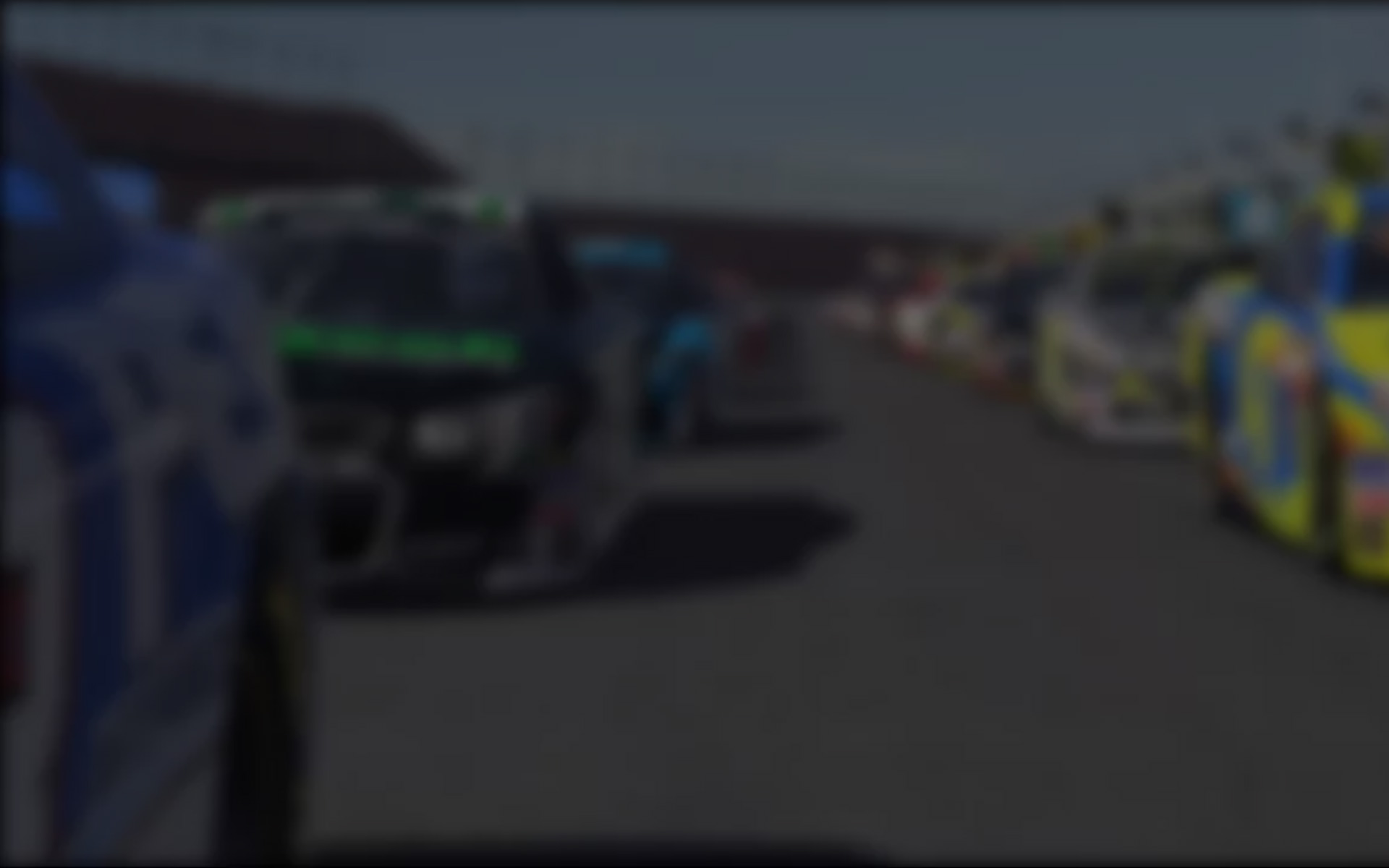 Season Four for the NASCAR iRacing.com Class B Series came to a close at The Milwaukee Mile in Wisconsin.  120 laps around the one mile oval would close-out the season for 204 sim-racers, with the championship battle between Brandon Jerrell (Atlantic) and Ryan Luza (Texas) coming down to the wire in the weekly Friday night Strength of Field race.
Tyler D Hudson (Mid-South) closed-out the season just as he'd opened it: in Victory Lane.  Hudson dominated Friday night's 4833 SoF race by leading 112 laps.  Although Luza came home second to Hudson, that wouldn't be enough for him to claim the championship.  Points leade Jerrell kept Luza in his sights through the event, and finished third position to claim his first iRacing.com championship.  Alex Warren (Illinois) and Bryon Daley (New York) rounded-out the top five in the 29 car field.
When the final points were toted-up, Jerrell took home the championship over Hudson by 102 points with Luza slipping to P3, 107 points out of the lead.  David Cater (Carolina) and Armando Vargas (California) completed the top five for the season.
Luza has been a qualifying machine lately and Milwaukee was no different, as he claimed the overall pole for the week with a qualifying lap of 28.811 seconds.  Jared Crawford (Michigan) took second fastest at 28.835s ahead of Hudson, while newly-crowned NASCAR iRacing.com Pro Series champion Chad J Laughton (Carolina) and Shelvin Johnson (Carolina) rounded-out the top five for the week.
Jerrell also claimed the Division 1 championship for the season.  Brenden Koehler (Pennsylvania) would take the crown in Division 2.  Division 3 witnessed a tight battle for the top between Wayne Seavey (New England) and Jonathan Dickert (West).  In the end, Seavey took top honors by 21 points.
Vicent Cimorelli (Plains) claimed the Division 4 points championship over Danny McCune, Jr (Virginias).  Division 5 would go to Chad Walth (Plains) over Uwe Kuerten (DE-AT-CH).  Luke Crutchfield (Mid-South) pulled away from the field in Division 6 to take points championship over Steve Griggs (Plains).
Division 7 was no contest for Keith Plaza (Carolina) as he amassed 860 points for the season to claim the championship.  Taylor Cox (Ohio) and Christopher Shockley (Plains) fought tooth and nail for the championship in Division 8 with Shockley take home the prize by 11 points.  Division 9 saw Scott Dillner (Illinois) win the division over Steve Reed (Mid-South) while Travis Smith (Floridia) dominated Division 10.
That does it for the 2012 season in the NASCAR iRacing.com Class B Series.  With a week off, teams and drivers now look to the 2013 Season 1 set to begin in just a week at the Homestead-Miami Speedway in south Florida.  As always inRacingNews.com will keep you up-to-date on all the lastest in the NiCBS.
---
You may also like...
---