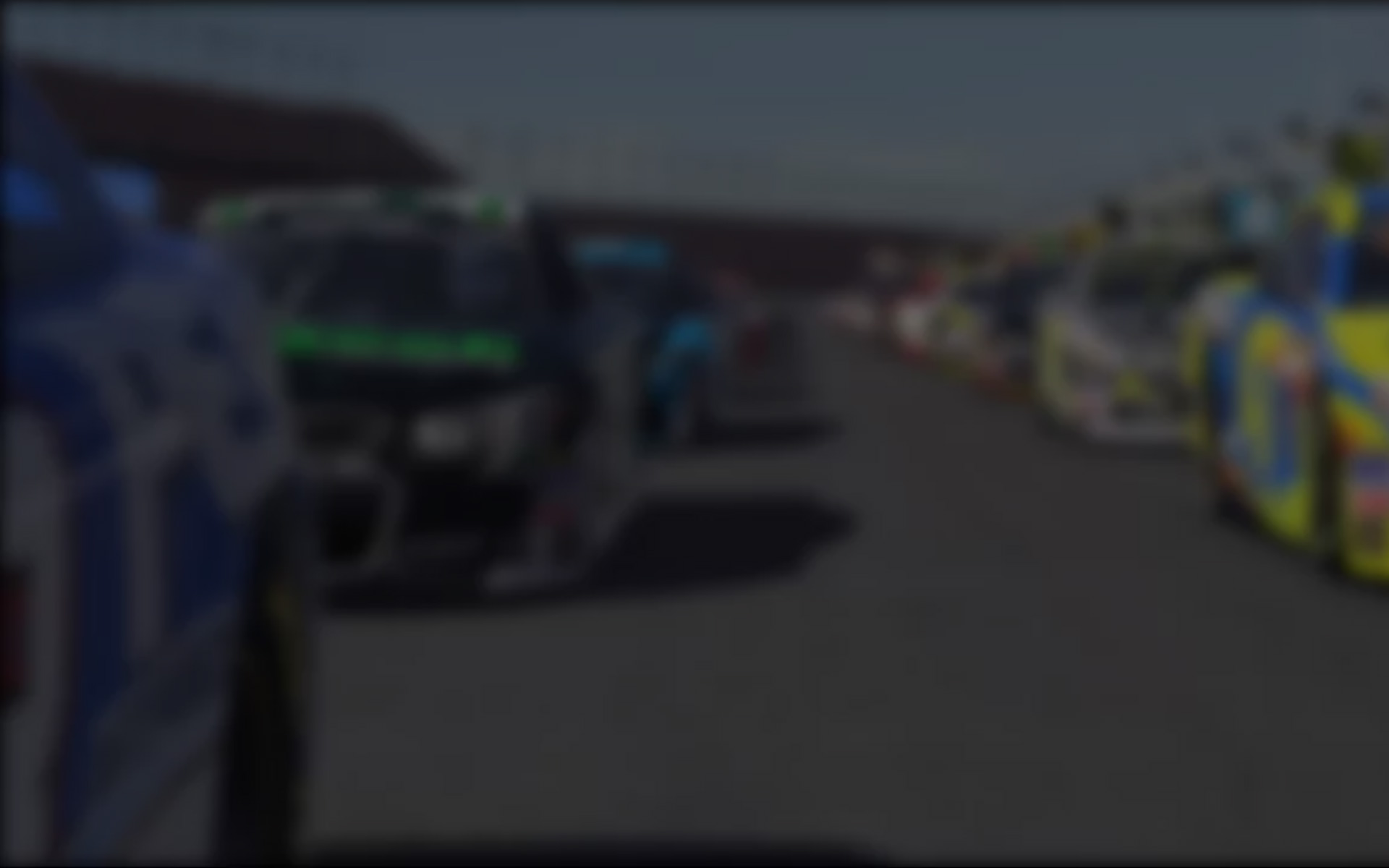 The first week of 2013 Season 2 saw the iRacing.com Indy Car Series take to Charlotte Motor Speedway's 1.5 mile oval with its 24 degree banked corners for some high speed, wheel-to-wheel action.  Located in the heart of NASCAR country in Concord, North Carolina, CMS hosted what would turn out to be quite an interesting week of IndyCar racing with a combined 397 drivers taking a shot at glory.
In the IndyCar Oval Fixed setup series, 244 drivers took to the track aiming to jump straight to the series lead in hopes of winning this season's title. The sim-racer who accomplished that feat was Tim Doyle (Atlantic), who jumped to the top of the points standings with 198 points after competing in one race the strength of the field race which saw 24 competitors take the grid.
Doyle started from pole position and only see clean track ahead of him, as he sailed through to lead all 50 laps of the race, finishing 0.538 seconds ahead of Connor Cross (Ohio). The race was slowed by 11 yellow flag laps, with the first yellow caused by Red McKay who finished 38 laps down and in 24th position. The fastest lap was set by Richard Garcia (California) with a time of 23.959 seconds, the only driver to break into the 23s in his Dallara IndyCar.  In total 19 out of the 24 drivers finished on the lead lap with first to nineteenth position separated by 11.499 seconds.
Following Doyle and Cross came Matthew Lambertson (Pennsylvania) in third 0.925 seconds back.  Fourth was Ohio's Eric Vanek, 1.14 seconds back, and Aaron Likens (Plains) rounded-out the top five 1.817 seconds behind the leader.
The points standings for the Indy CarOval Fixed series took shape with Doyle in first with 198 points ahead of Cross (189) and Lambertson (180).  Austin Ogonoski of Canada slotted into fourth with 172 points – a mark matched by Vanek.  Jonathan Goke (Mid-South) claimed 165 points to complete Week One in sixth position ahead of Likens and Jeremy Lukaszka (Midwest) with 162 markers.  Ninth was Troy Eddy (Atlantic) just ahead of Matt Cooke (Canada) and Garcia.
Round 1 of the iRacing.com Indy Car Series Oval Open setups series saw 153 drivers take to the Charlotte track, each with designs on grabbing the early season lead.   Goke did just that, winning one pole and leading 259 out of 400 laps to win three out of four starts and average a second place finish in scoring 153 championship points. In second position came Jonathan Cheeseman (Georgia), who earned 142 points in two starts with an average finish of third. Vanek slotted-in to third spot with one win and 138 points in four starts, six better than  Dave Judson (Ohio) who finished P2 in is only start. In fifth position came Martijn Nagelkerken(Au/NZ) who started three races with an average finish of eighth in which netted him 131 points.
Week Two sees both the Fixed and Open setup IndyCar Series heading south to Homestead-Miami Speedway for what is being unofficially called "Ralph Sanchez Speedweeks" in honor of the founder of the South Florida facility who recently passed away.  Be sure and check this space next week for a report on the all the IndyCar action in South Florida.
---
You may also like...
---