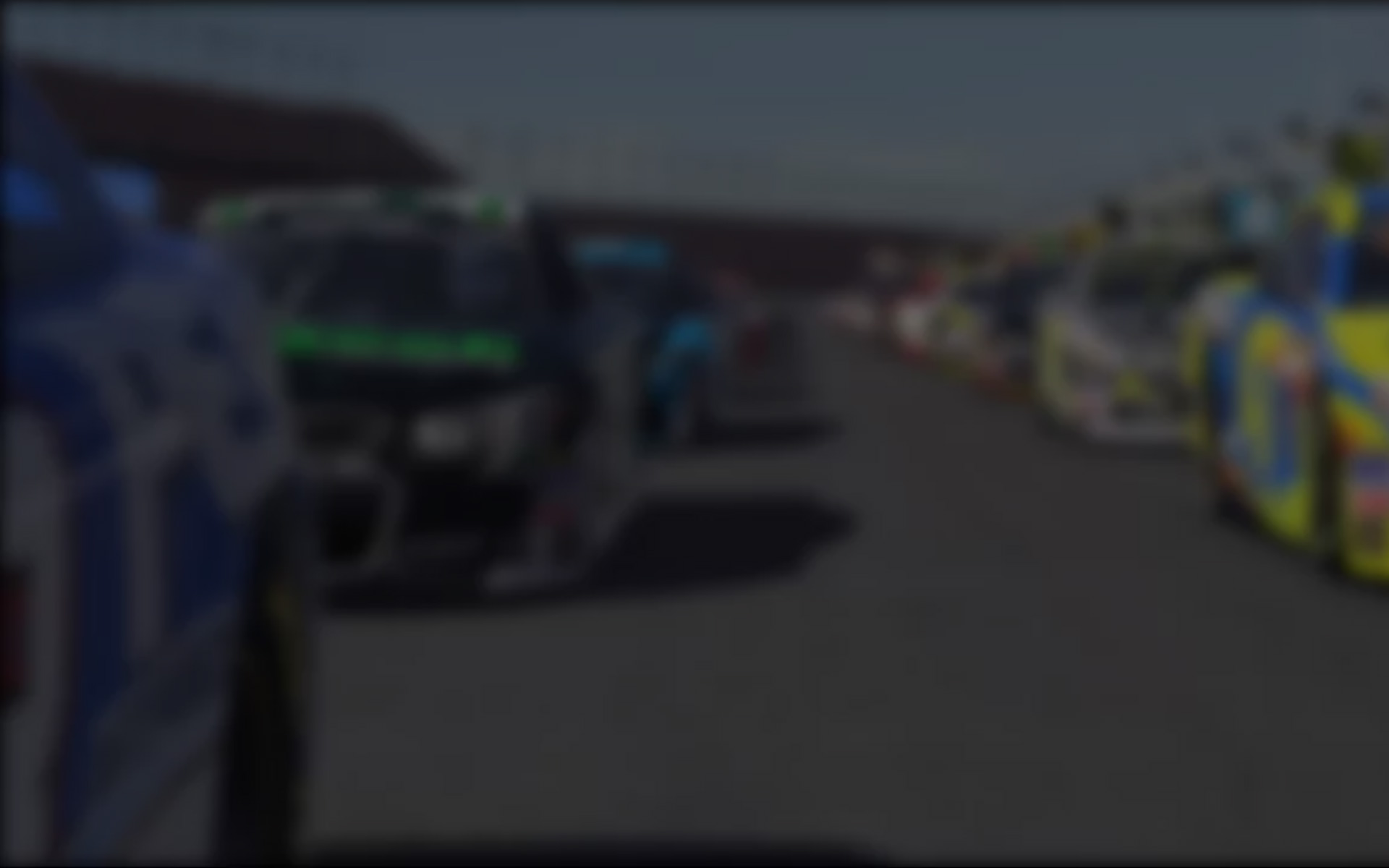 Twin Ring Motegi is one of the most challenging tracks on the iRacing.com IndyCar Series Fixed schedule. The asymmetrical track provides interesting racing on many fronts. Turn One and Two are only slightly banked, but the radius is very wide allowing for full throttle racing – although the car does get a bit tight, so getting a good run out of the corner onto the long back stretch is crucial. Into Turn Three drivers apply different and varying techniques. Some prefer to roll-off the throttle and ease it through the apex before gently squeezing on the power. Others opt to run hard on the throttle, and apply a generous amount of brakes before getting to the exit of Turn Four.  Speaking of which, Turn Four is the trickiest section on the track: crank the wheel too far left and you are a goner. Get on the throttle too early? Cya later. Got a bit of luck? That will work. Another tricky aspect of this track, especially in the fixed series, are the restarts. Due to the flat front straight away drivers get a lot of wheel spin when starting in first gear, and even at the high range of the revs in second gear. And unlike most tracks, the wheelspin will send your car to the outside wall. This can cause a headache of blackflags for drivers behind you.
Tim Doyle's performance in the 2977 Strength of Field can be described as none other than flawless as he brought his Foyt Family Wines Dallara home to a first place finish after leading every lap, despite two caution periods. The first 20 laps of the online race went green and clean with some slight nudges and bumps as drivers figured each other out in Turns Three and Four. However, Andreas Strattman came into the picture and got into the back of Craig Skelton before pushing up and sending Michael Armstrong2 flipping in Clint Bowyer fashion. This brought out our first caution of the race.
Doyle continued to lead with Adam Dock second, Matt A Kingsbury third, and Ray Kingsbury fourth. Skelton and Strattman managed to survive to take the next two positions. The restart was clean and the field was away, single file into Turn One, and the status quo didn't change too much until R.Kingsbury passed M.Kingsbury to usurp third position. All of the action was centered on the battle for second where the Kingsburys and Dock were swapping positions. At the end of Lap 33 it was Ray who had the upper hand as he went low on Dock into Three. Dock tried to cross him back over into Turn One, but with only slight overlap Ray was not going to give any more room than necessary and stalled out his run. Dock still had the inside however, but with the tap of the apron was sideways. Executing a nice save, he avoided contact with Matt who was following closely. Caution flag flew on Lap 38 to end the action, though.
Things restarted OK up front, with M.Kingsbury getting slight wheel spin but avoiding everyone. Further back Toni Helminen pegged the limiter a bit too much and managed to spin to the inside wall after over correcting, collecting Kevin Cress in the process.  However, things stayed green, with Doyle out to an unsurpassable lead and R.Kingsbury still holding second. Dock was close on his tail, followed by M.Kingsbury, Randy Shewmaker, Skelton, Alex Saunders, and Rodd Flagg.
M.Kingsbury managed the preferred line out of Four on Dock at the same time Skelton slid in under Shewmaker for a swapping of positions. However it was short-lived as both drivers had to fall back in line behind their victims into Turn One as the white flag flew. Into Three, both drivers managed to gathered it back as their late braking pulled them ahead of their opponents.
The driver of the race was Doyle who had an uneventful day out front, but continues his rally for the title. R.Kingsbury worked his way into second after improving seven positions, followed by brother Matt. Dock settled for a solid fourth place followed by Skelton in the fifth position. Shewmake, Saunders, and Flagg battled in the last corner but came out of it in that order. Dan Geren managed ninth after losing touch with the leaders at the restart while Jose Falcao2 was the last in the Top Ten. Kevin Cress pressed on to finish after damage to finish as the last car on the lead lap while Stratmann and Downing finished a lap down. Helminen, Brett Fischer, and Robert Lynn all finished five plus laps down while Armstrong and Henry White did not finish.
---
You may also like...
---