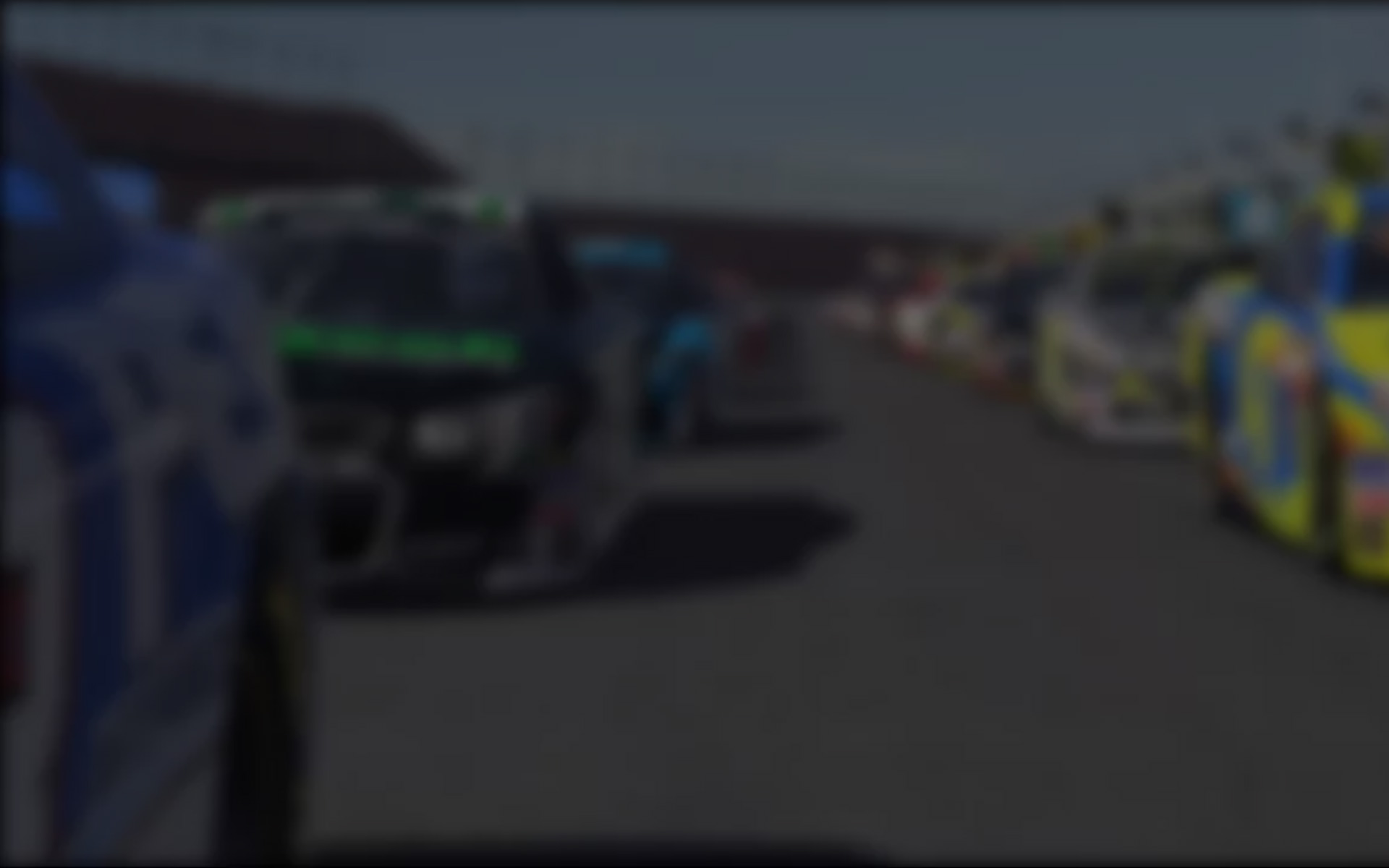 The final week of the iRacing.com IndyCar Oval racing season was upon us as 640 teams brought their Dallara IndyCars to Phoenix International Raceway. Some teams were looking for a championship while others were searching for a win. The biggest headlines of the week in the Valley of the (virtual) Sun were the point battles between the competitors fighting for their overall championships in a last ditch effort.
The iRacing.com IndyCar Fixed Oval finale saw the championship solidified before it even began as Tim Doyle (Atlantic) was one of the only three drivers who were favored to claim the title to make an appeance.  All Doyle had to do was have fun and lay it all on the line for a win . . . as usual.  Doyle started from the pole position but after six laps he was unable to hold-off the hungry Dave Judson (Ohio) who came through to lead the final 49 laps of the race despite five caution flag periods.  After yielding the lead, Doyle slipped down the order and the final finish saw Judson ahead of Matt Lambertson (Penn.) and Matt Cooke (Canada), with Doyle in P4 ahead of Neffry Aawg (Indiana).
This race rounded-out the point standings, so we can now congratulate Doyle as the iRacing.com IndyCar Oval Fixed Series Season 2 Champion! Doyle did not go unchallenged as Jonathan Goke (Mid-South) finished 21 points back and Andre Castro (NY) 54 points off of Doyle's standard. Lambertson finished fourth with 1472, followed by Troy Eddy (Atlantic), Judson sixth, Cooke seventh, Danno C. Brookins (West) in eighth position with Adam Dock (Texas) in ninth position and Jeff York (West) rounding out the top ten. Positions five through nine were extremely close as they were less than 100 points separating them.
The iRacing.com Oval Open Series saw Martin Miller2 (Mid-South) claim the 2013 Season 2 title as he boasted an average finishing spot of third place in 16 starts. Second was Randy Crossno (California), Goke rounded out the podium with Lambertson once again in fourth position. Cooke finished fifth followed by Rob Unglenieks (Michigan), Georg Naujoks (DE-AT-CH) in seventh, Brendan Lichtenberg (Midwest), Thomas Sturm (DE-AT-CH), and Hermann Pfander (DE-AT-CH) rounds out the top ten.
The season was a hard fought season and congratulations to all the sim-racers for their outstanding accomplishments over the past 12 weeks.
---
You may also like...
---