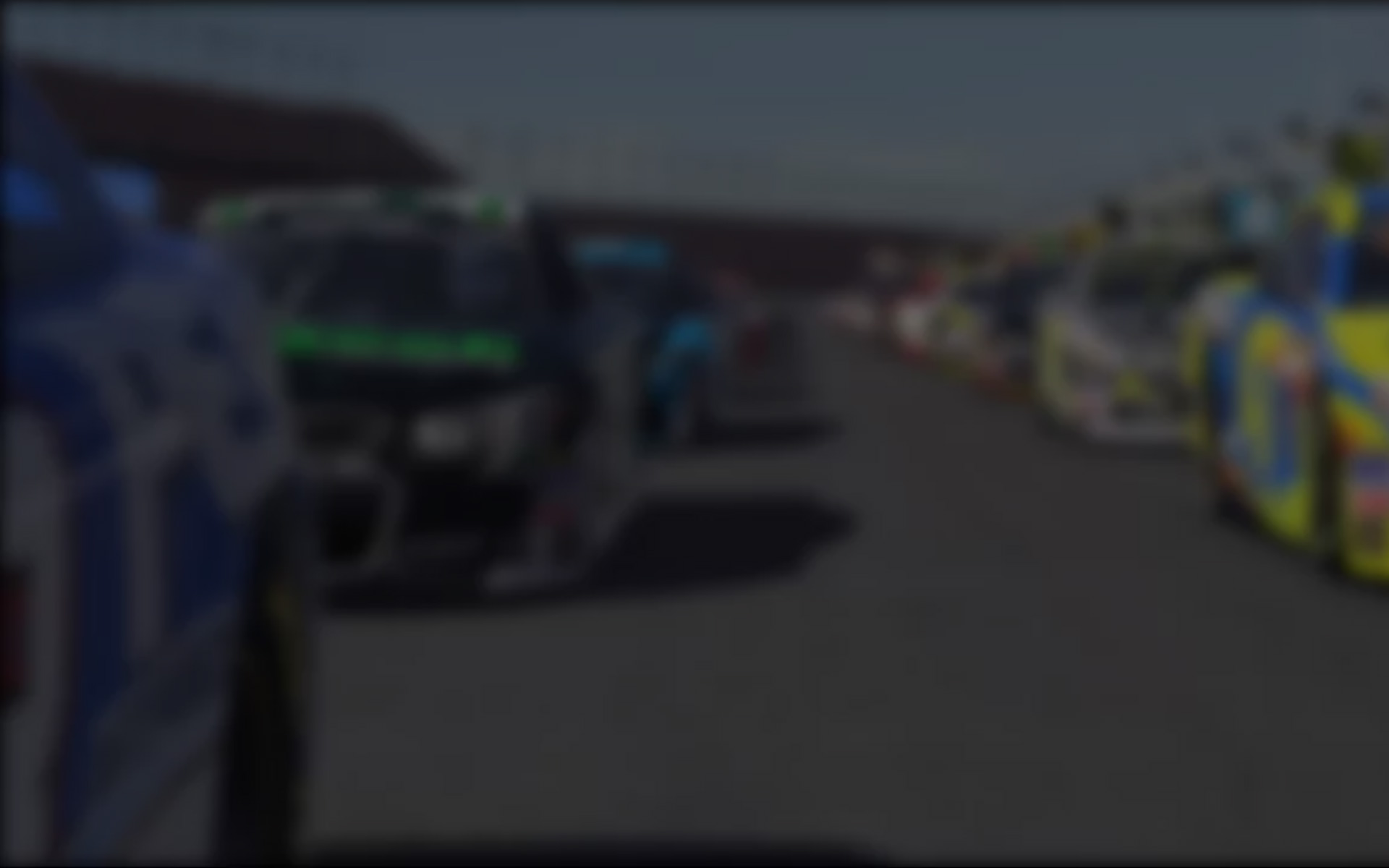 One of the newer tracks in the iRacing.com service plays host to Week Seven of the NASCAR iRacing.com Class C Series (fixed setup) as almost 2,200 sim racers took the green flag for at least one race at Iowa Speedway.
Chris J Miller (Carolina) took home the trophy during the week's high Strength of Field event in dominating fashion over Nicholas Goertzen (Western Canada) by 0.221 seconds after leading 26 of the race's 45 laps. Jordan Werth (Florida) finished in the third position after starting from the fourth position and leading five laps. Brandon Chubirko (Carolina) finished in the fourth position after starting ninth while Michael Emmons (Florida) rounded out the top five after starting from the 10th position and leading eight laps.
Although he did not win the week's high SoF event, Richard Dusett (New England) was able to earn the most championship points for the week with 238. Heath Hindman (Mid-South) ended the week in the second position, just one point behind Dusett with 237. Kyle Wicka (California) had a very successful week as he made 11 starts during the week, earning 10 top five finishes in the process and adding 227 championship points to his season total. Kevin King (California) ends the week in the fourth position with 225 points after making four starts and earning four top five finishes while Patrick Fogel (Pennsylvania) completes the top five.
Kollin Keister (Atlantic) laid down the fastest qualifying time for the week with a time of 22.674 seconds, which was just 0.006 seconds faster than Scott Eckrich (Illinois). Bobby Hackel (New York) ended the week in the third position with a time of 22.706, while Ryan Luza (Texas) and Francis Dunnett (Australia/NZ) round out the top five.
After seven weeks of online racing, Wade Hustad (Midwest) holds a 28 point lead over Kevin Gram (West). Brandon M. Thrasher (Mid-South) sits in the third position, 67 points out of the lead. Jason Jacoby (Georgia) holds down the fourth position (-99) and rounding out the top five is Lance Gomez Jr (New York).
After nearly 2,200 drivers enjoying a short track atmosphere at Iowa Speedway, the sim racers will take a trip to one of the most famous race tracks in the world—Indianapolis Motor Speedway.
---
You may also like...
---