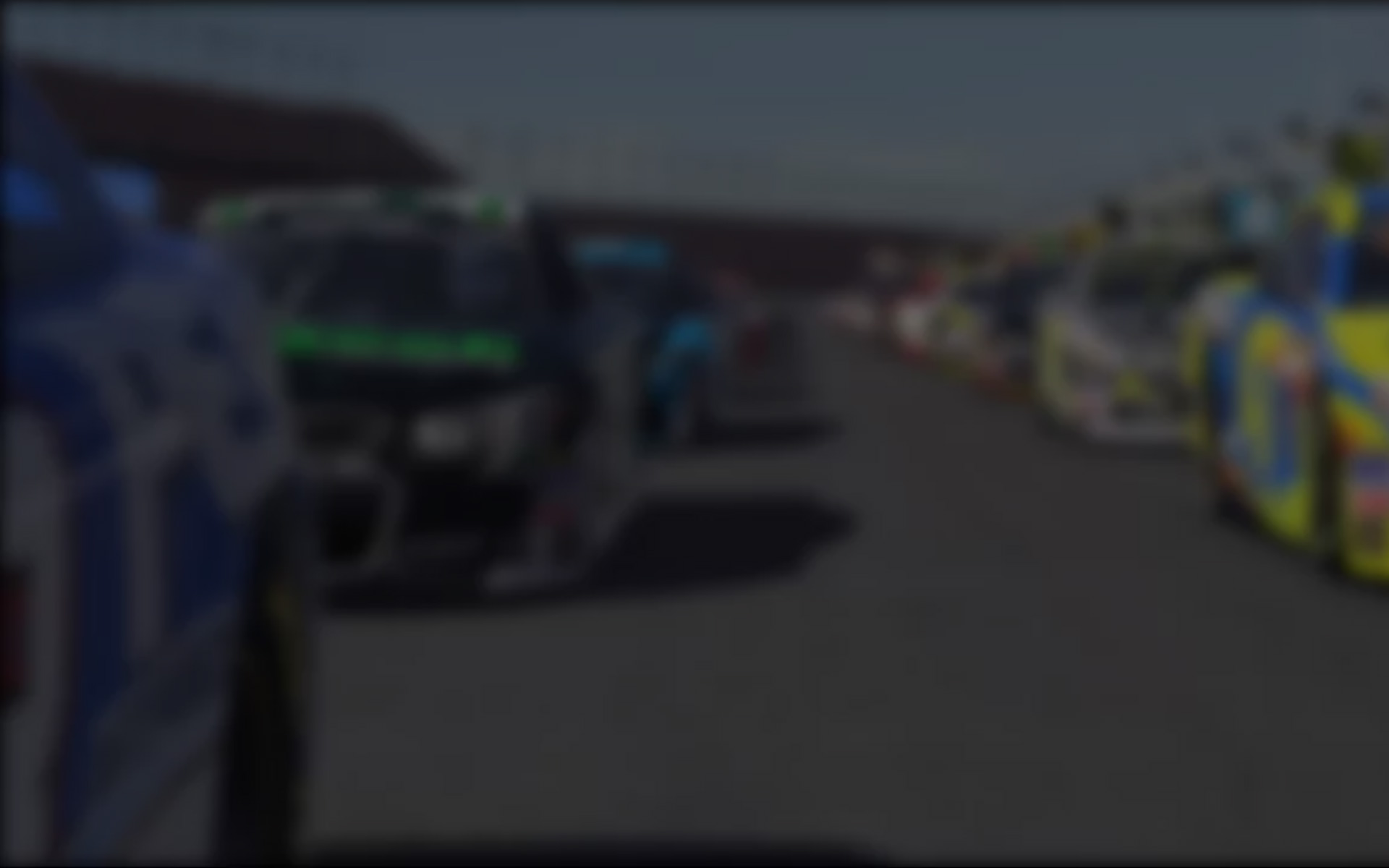 Mid-Ohio Sports Car Course: a track with plenty of twists and turns over its 3.86km length. The iRacing Pro Mazda Championship headed to the America's Midwest where they'd land in the state of Ohio ready for the 22 lap online race.
Radicals Online's (and Ohioan) Wyatt Gooden was back in action for the second week running and the American took pole position by a dominant .28 over Michael Storm. Championship hopeful Justin Brunner was a place further back in third, although he'd be gunning to get the win.
In Brunner's case the start couldn't have gone better.  He managed to jump ahead of Storm and slot-in behind Gooden, although it wasn't because he overpowered his competitor: Storm just didn't get going! For whatever reason the Dutchman was static for around a second before he finally got moving.  This allowed the rows directly behind him to pass on either side, although Jamie Fluke wasn't so fortunate. The Northern Irishman started on the third row of the grid and managed to get a better start than Tanson – who was also on the third row – which meant as the two of them reached Strom it was "thread the needle" for Fluke. Unfortunately he and our slow getting-a-way Dutchman made minor contact which set Fluke back from the offensive to the defensive. Luckily for Fluke it seemed as though his suspension was still intact and continued, although the amount of damage he had elsewhere was unknown.  Turn One wasn't without incident either, as Oscar Tolnay got tagged in the rear by Xabier Sanchez, sending the Scandinavian off in to the gravel and to the rear of the field.
Mid-Ohio is a great track to drive, although in these Pro Mazdas it proved much more difficult to find an opening to overtake. Gooden proved this race his second at Montreal may as well have been a one-off considering this week's red hot pace; Brunner was similarly quick and sticking on the tail of his fellow American. Joni Takanen had been dropped by Lap Three and the gap gradually increased over the chasing pack in the early laps. Nonetheless the Glacier Racing sim racer was also going at a hell of a pace; he needed to with Tanson and Storm glued on to his gearbox.
By the time they turned on to Lap Seven Tanson had been hustling the Finn for a number of laps.  He was incredibly close and dirty air seemed to have no effect on his car's handling. Tanson seemed in prime range to pounce, especially if Takanen made a mistake or if he got a strong exit from The Keyhole on to the long straightaway.  It wasn't long before Tanson made his move, managing to good run out of The Keyhole and pulling along-side Takanen in to the braking zone for the right-handed Turn 4 before making the Turn 5 left his own. Although Storm was ready to pounce on this opportunity, he had to wait as no clear-cut chance opened up.  The shuffling for third place was the final nail in the coffin if they intended to catch the top two drivers. who were running single file and making gains whilst the pack behind were jostling for position and losing valuable tenths. Either way it would be a battle for third right until the end with the top two out of the equation!
Although Turn 5 had been the scene of good racing towards the front of the field, further back it seemed desperation had set in . . . and it was only Lap 11!  Not only had the incident at the beginning of the race set Fluke further back than he should have been, it came back to haunt him . . . although through no fault of his own. Last season Wojciech Rabsztyn had a habit of tipping people on to their roll hoops, but the UK&I driver had kept his nose clean so far this season; unfortunately that all changed when he wiped fellow UK&I driver Fluke out at Turn 5 whilst attempting a pass. He drifted slightly off his marks, missing the apex and latching his front right tire into Fluke's left rear, vaulting the Northern Irishman up and over ending his day early in a race which I'm sure he'd want to erase from his mind as quickly as possible.
Storm finally had his chance to overtake Takanen on Lap 12 at the same place Tanson pulled it off. Although Takanen made Storm go the long way round Turn 4 the Dutchman had the advantage at Turn 5 and positioned his car expertly to keep Takanen from making an undercut or any counter move to regain the position. Although he'd made up this position, Storm — like Tanson — didn't seem to have the pace to pull away from the drivers in close proximity as the draft was keeping everyone bunched within a few tenths.
Bar these exciting mid-race battles there was a lack of action there on after . . . well, except the odd mid-pack overtake which resulted in Rabsztyn coming out on top of the scrap for eighth. Gooden was the dominant this force this race, ultimately overpowering the ever present Brunner who had been on his tail much of the event. Tanson led home a train of five cars to bring back a solid points haul of 222 for third place, whilst Strom couldn't be too disappointed with fourth especially after his catastrophe of a start! Takanen finished fifth with a solidly run race, which brought him back 196 points.
Next time the Pro Mazdas head to Elkhart Lake where they'll tackle the ever present draft at Road America. It will definitely be a race with plenty of action!
---
You may also like...
---