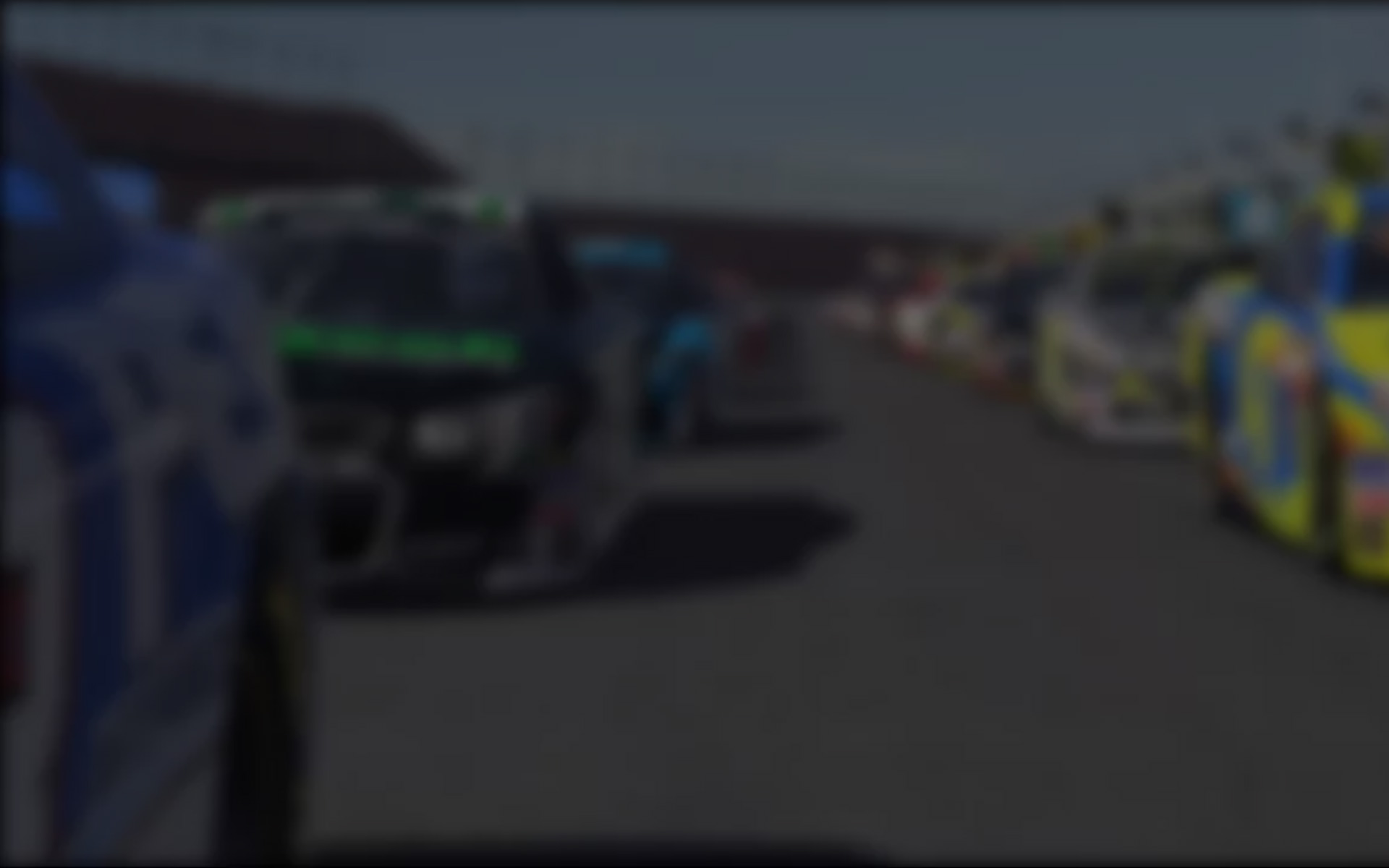 Round 3 of the iRacing.com V8 Supercar Championship Presented by Big Pond headed to the Netherlands and Circuit Park Zandvoort to take on the national layout for the first time in over two years. Justin Ruggier was the red-hot favorite heading into the main race as he had won all three online races before in dominating fashion.
Ruggier underlined that form by qualifying on pole with a record breaking lap of 1:11.185, almost three tenths quicker then second fastest George Maris at 1:11.451 with John Emerson moving into third position on the grid in the final qualifying session with a 1:11.490. Madison Down would start from fourth with Joshua Muggleton and Rens Broekman fifth and sixth, respectively ahead of Vail Riches and Michael Fabian on Row Four as Mitchell McLeod and Matthew E Hill rounded-off your top 10 on Row Five.
When the lights went green both drivers on the front row got some wheel spin, while third placed Emerson nailed the start and took the lead into Tarzanbocht. Ruggier held-off Maris for second spot with drivers in the middle of the pack making it three wide into the first turn and Paul Gallen destined to serve a drive-through penalty for jumping the start.
Later on the opening lap, Shaun Kelly 'blinked-out' for a second.  When he reappeared he got tapped by Leigh Ellis, sending him around and all but ending his race. Lap Two saw Matthew Nethercote understeer wide into the hairpin and collect Corey Henger, spinning him around.  Worse was in store when Marty Atkins arrived at the scene.  He lifted off to avoid the wreck but got hit hard by Kelly, ending Kelly's race as well as Nethercotes'. A couple of corners later Mitchell Abrahall gave Michele Curina first one tap, then another hit sending him around.  The action continued on Lap Six when Samuel Collins swapped ends coming through the last corner and put his CarsRus Ford Falcon into the inside wall, becoming the race's third DNF.
Up front, meanwhile, Emerson continued to lead from Ruggier by around a second by mid-race, while Muggleton had lost a few seconds to the leaders but still had Maris and Down just behind.   Maris tried to do something about that on Lap 26, diving deep into Tarzan corner – a little too deep as it turned-out, and in his efforts to keep it gathered together, he opened the door for Downs at the next turn.  By Turn Four Downs had completed the pass and moved into P4.
As the laps wound down, Emerson started to pull a gap over Ruggier who had struggled to find grip throughout the race.  Come Lap 30 and, for the first time in his iRacing career, Emerson took the Monday night V8 Supercar Series race by 2.5 seconds over Ruggier.   Although Muggleton had his hands full in the last few laps with Down making a bid for the final step on the podium, he managed to keep his teammate at bay.  Maris would drop to a fifth place finish after starting on the front row, while Riches took sixth ahead of Rens Broekman.  Michael Fabian and Matthew E Hill completed really solid drives to finish inside the top ten in eighth and ninth position as Mitchell McLeod came home P10.
Top Five Drivers – Championship Points – Overall
1.    Madison Down – 737
2.    Justin Ruggier – 713
3.    Joshua Muggleton – 709
4.    Vail Riches – 647
5.    John Emerson – 646
Split Two Winner: Chris Luckey
Split Three Winner: Damien Butler
Split Four Winner: Corey J Preston
Broadcast done by the crew at www.v8sonline.com.au
---
You may also like...
---