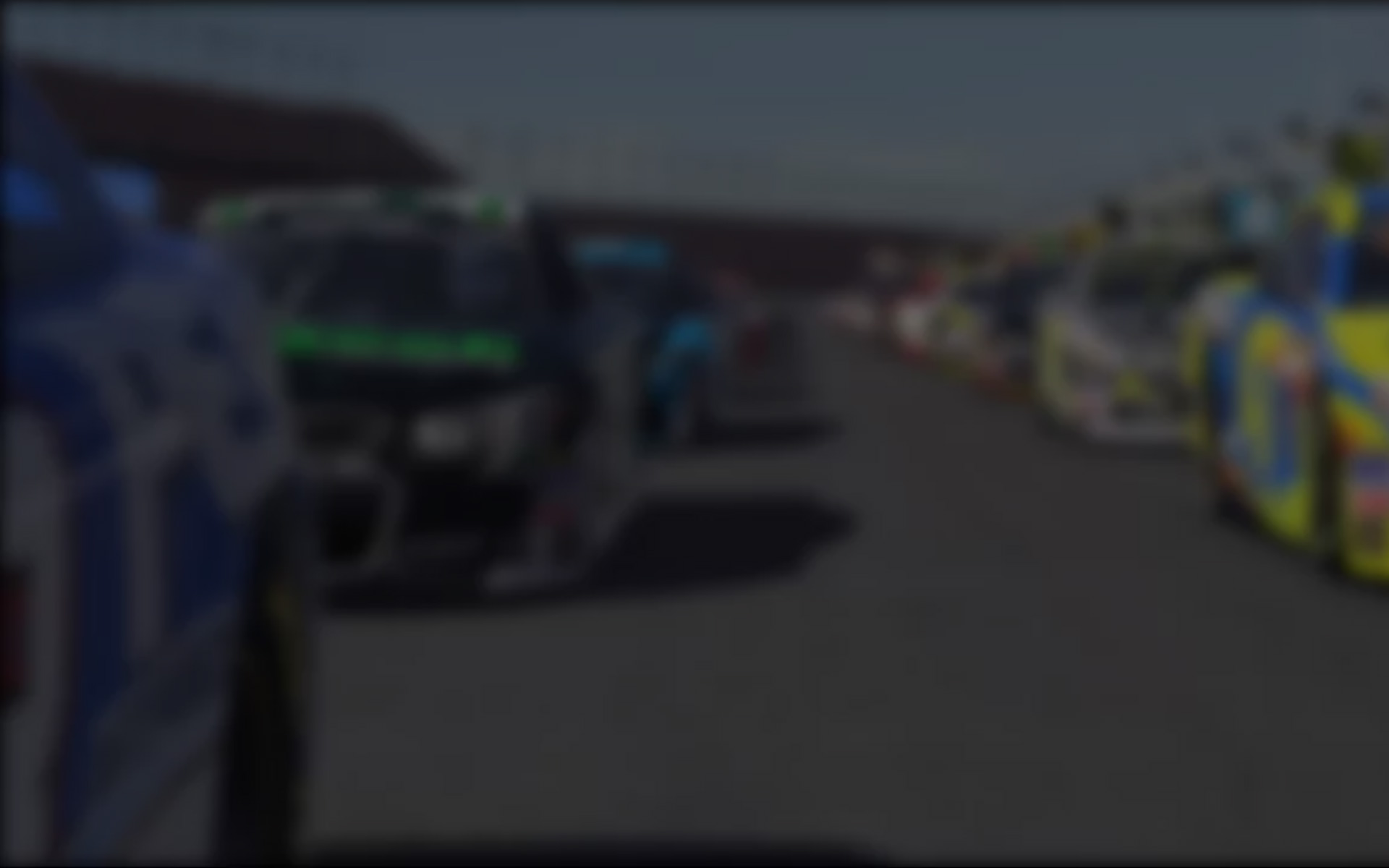 In an exciting showdown featuring some of the best V8 Supercar drivers on the iRacing service, John Emerson emerged victorious in Week One of the V8 Supercars Americas league. The victory was hard fought, though, as Chad Chastain, who took the lead from Emerson early in the online race, finished the race only one second behind with Beau Cattell rounding out the podium. The 40 lap online race at Mosport (Canadian Motorsport Park) also required a round of pit-stops which added another degree of strategy to the event. The race was not without upset, however, as an unfortunate incident early in the race found the defending champion, Marlon J. McMullen with extensive damage which inevitably led to his early retirement.
Initially, many were surprised to see Emerson in the race as rumors have been circulating of his departure from the V8 Supercars series. Starting on pole position and leading 20 of the 40 laps, however, Emerson put those rumors to rest with his stellar driving performance. Chastain didn't make it easy for him as the two battled hard for the greater part of the race. With pit-stops being a factor, Chastain eventually led eight laps and set the fastest lap time of 1:18.952 while Chris Stone, who finished P4, elected to pit later and enjoyed an undisputed lead for 12 laps.
Although it was an excellent finish for the leaders up front, the battle that many were watching was further back in the field as Matthew Burnett and Michael Yeo put on a performance which was worthy of remembrance. The two raced each other hard and clean despite being bumper-to-bumper and door-to-door throughout the race. With less than .1 second between their fastest laps, the equally matched sim-racers finished 10th and 11th respectively.
The event featured 42 drivers who were split into two races. The second split was won by Mike Budzien as Luke Betts, Brenton O' Brien, Jim Davey and Joao Oliveira completed the top-five.
With Week One officially in the books, the V8 Supercars Americas league packs up and heads over to Kent, England for Week Two at Brands Hatch. The 2.3 mile road course features nine challenging turns which will be the battle ground for the 38 lap race. Week Two also promises to bring more exciting action as Emerson will undoubtedly try to extend his championship lead from the likes of Chastain, Cattell and Stone while the defending champion, McMullen, will most likely plan to go on the offensive to reclaim lost ground.
Be sure to head over to V8s Online to view this race and others as the top split is broadcast live by J.D. Smith and Kane Kraft every Friday at 8:45pm EST.
---
You may also like...
---