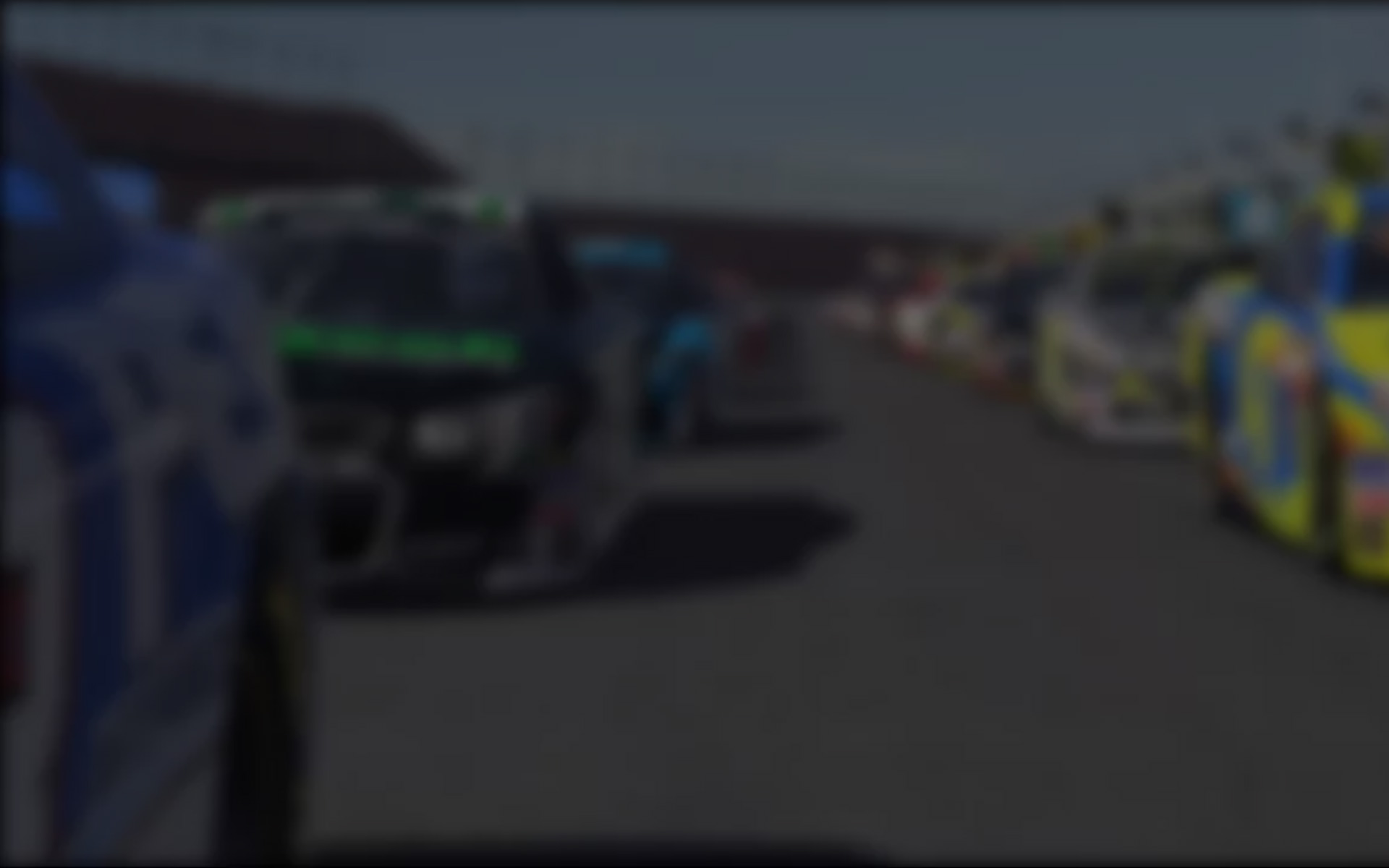 The eNASCAR Coca-Cola iRacing Series wraps up its 2022 regular season tomorrow at Darlington Raceway, where the 10-driver playoff grid in the chase for this year's $100,000 grand prize will be confirmed. As always, race coverage begins at 9PM ET at eNASCAR.com/live and across iRacing social media channels, while Countdown to Green will kick off at 8:30PM ET to preview the action.
Last Race: The intensity in the battle for the final eNASCAR playoff spots ramped up at Watkins Glen International, with 23XI's Mitchell deJong finally locking up a spot by winning just as Nashville winner Joe Gibbs Racing's Ray Alfalla fell out of the top 20 in points to lose his. Alfalla will need to erase a 13-point deficit to 20th to claim the 10th and final spot at Darlington; otherwise, his teammate Bobby Zalenski, Rise Esports' Zack Novak, and Jim Beaver eSports' Blake Reynolds are separated by six points for the final playoff grid slot—if there's not another new winner in the top 20, that is.
Last Year: Darlington was the playoff opener instead of the regular season finale last year, making the intensity factor just as high but focusing it on an entirely different group of drivers. deJong would qualify on the pole and dominate by leading 120 out of 189 laps, but it was Zalenski who would play pit strategy the best and survive late-race cautions to earn the victory and a Championship 4 berth.
Track Facts: "The Track Too Tough To Tame." "The Lady in Black." Whatever you want to call it, South Carolina's Darlington Raceway has a character unlike any other track in NASCAR. The 1.366-mile oval was built asymmetrically to preserve a neighboring minnow pond, giving it an egg shape and different cornering profiles on each side. As a result of the challenging layout, drivers often leave the track with a "Darlington Stripe" on the right side of their cars from running right up against the wall. Its crowning NASCAR Cup Series event, the Southern 500, has been run on Labor Day weekend for most of its history, but the track has also regularly hosted spring events as well.
Next Race: Following Darlington, the eNASCAR Coca-Cola iRacing Series will visit Bristol Motor Speedway on Tuesday, September 14 at 9PM ET. While two visits to the same track in one year are rare for eNASCAR, the series' spring race from "The Last Great Colosseum" was on dirt. 23XI's Keegan Leahy dominated last year's event to punch his ticket into the Championship 4 at Texas, where he would eventually claim his first title.
For more information on the eNASCAR Coca-Cola iRacing Series, visit www.enascar.com or www.iracing.com/enascar. For more information on iRacing and for special offers, visit www.iracing.com.
Image via Justin Melillo
---
You may also like...
---