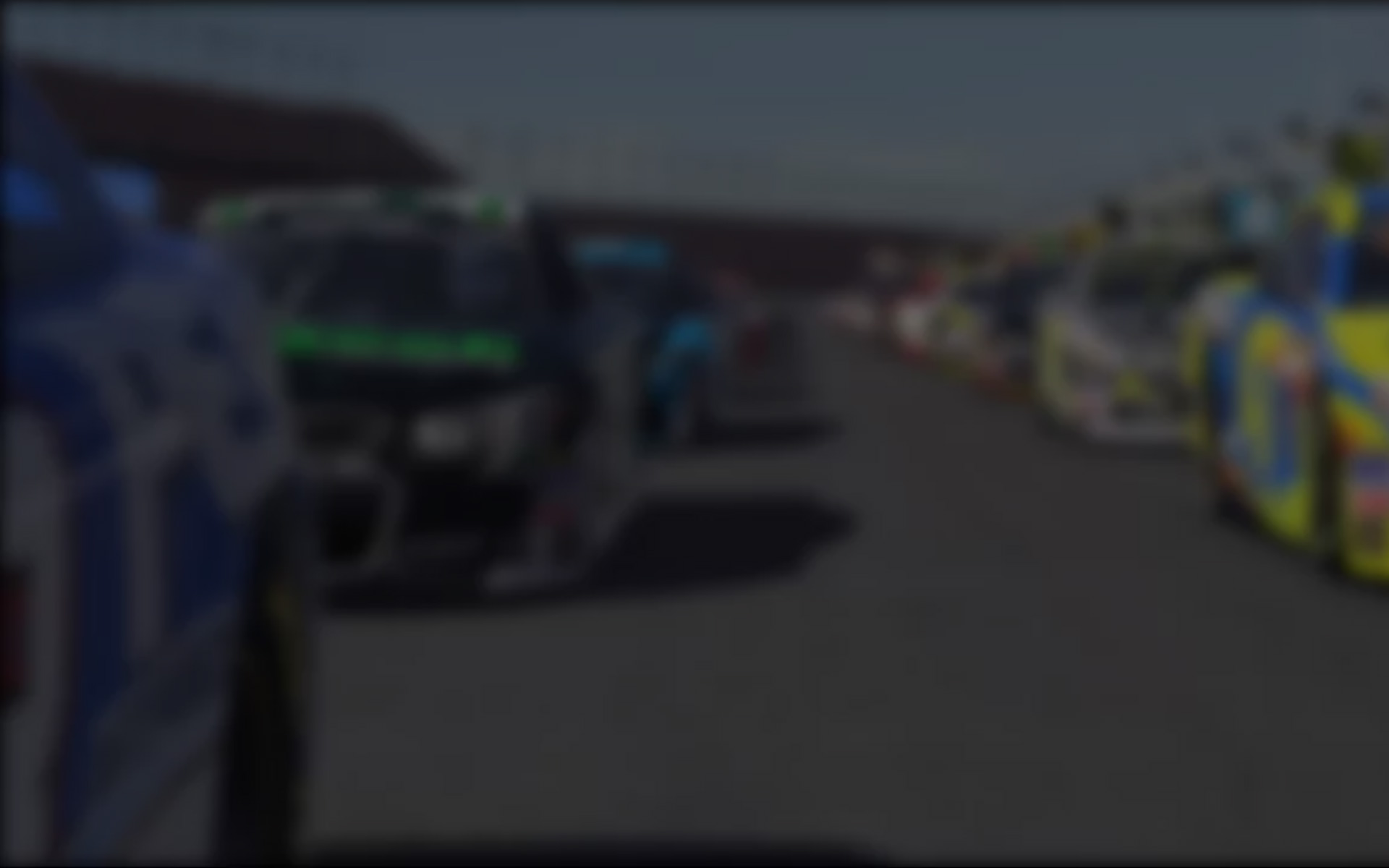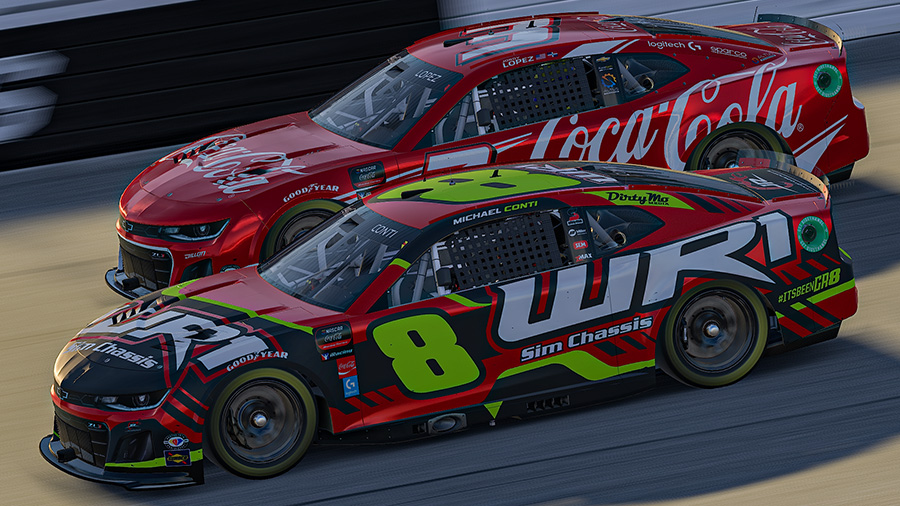 It's throwback week for the eNASCAR Coca-Cola iRacing Series, as Round 8 of the 2023 campaign takes the series to Darlington Raceway. As always, race coverage begins at 9 p.m. ET at eNASCAR.com/live and across iRacing social media channels, while Countdown to Green will kick off at 8:30 p.m. ET to preview the action.
Last Race: JR Motorsports' Michael Conti may be on his retirement tour in 2023, but he's been racing as well as ever over the first half of the season. He earned his second victory of the season two weeks ago at Las Vegas Motor Speedway, leading 69 laps to score his 15th career win in the series and giving him a 15-point lead over fellow former series champion Nick Ottinger. It also marked Conti's second win at Las Vegas in as many years.
Only three drivers led laps in Las Vegas, and all finished in the top 10. Team Dillon eSports rookie Jordy Lopez Jr. led 23 laps at the start of the race, denying polesitter Keegan Leahy of 23XI from the get-go, on the way to a third place finish. Jim Beaver eSports' Malik Ray led the remaining eight during a caution-heavy mid-race stretch, using his off-cycle pit stop to claw through the field on fresher tires and finish eighth.
Last Year: Stewart-Haas eSports' Steven Wilson cemented the top seed in last year's playoffs by winning the 2022 regular season finale at Darlington ahead of Jim Beaver eSports' Blake Reynolds and Joe Gibbs Racing's Bobby Zalenski. It was his third win of the year and came after heavy late-race pressure from the field, where either Reynolds or Zalenski would have punched their own playoff ticket with a victory. When the dust settled, Zalenski earned the 10th and final playoff spot over Reynolds on points.
Track Facts: "The Lady in Black." "The Track Too Tough to Tame." Whatever you call Darlington Raceway, one thing is certain: the 1.366-mile egg-shaped oval is unlike any other track on the NASCAR schedule. From builder Harold Brasington having to accommodate a minnow pond to create the track's distinct shape, to drivers running right up against the wall and earning a "Darlington stripe" on their cars when they scrape it, few tracks have quite as colorful of a backstory. It's no surprise that NASCAR's annual Throwback Weekend is celebrated at Darlington—originally conceived for the Southern 500 on Labor Day weekend, it's been a part of the Goodyear 400 on Mother's Day weekend since 2021.
Next Up: Following Darlington, the eNASCAR Coca-Cola iRacing Series will head to Charlotte Motor Speedway on Tuesday, May 30 at 9 p.m. ET. Matt Bussa won last year's Charlotte round over former series champion Zack Novak by saving just enough fuel to get to the finish line, running out on the cool-down lap.
For more information on the eNASCAR Coca-Cola iRacing Series, visit www.enascar.com or www.iracing.com/enascar. For more information on iRacing and for special offers, visit www.iracing.com.
Image via Justin Melillo
---
You may also like...
---