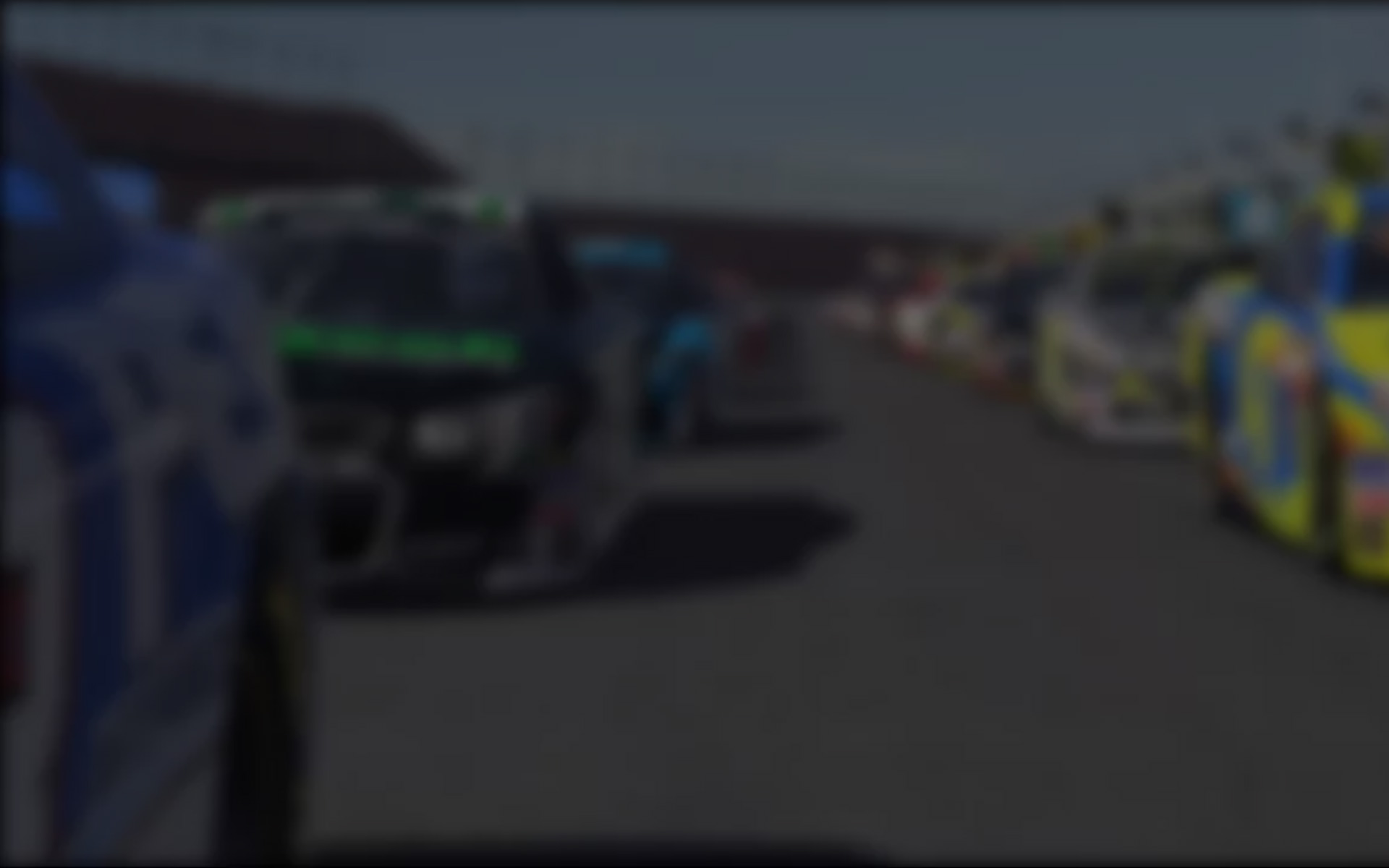 For eight weeks, the top youth drivers on iRacing will battle it out in Legends cars for a chance to make the eNASCAR IGNITE Series playoffs. Taking on a mix of the top short ovals and road courses on the service, only 50 will have a chance to move on to the playoffs and compete for a $10,000 racing scholarship! Check in every Thursday for a look at this week's eNASCAR IGNITE Series event:
This Week: New Smyrna Speedway
The eNASCAR IGNITE Series regular season draws to a close today at New Smyrna Speedway, the historic half-mile oval that hosts the World Series of Asphalt Stock Car Racing every February. As part of the annual event, New Smyrna hosts the NASCAR K&N Pro Series East season opener, which was won this year by Derek Kraus.
New Smyrna is the last chance for drivers to lock themselves into the 50 playoff spots that will move on starting next week, and the battle is tight. Georgia's Justin Kaye is on the bubble with 362 points, while Texas' Sean Wisnoski, Kentucky's Christian West, and New York's Michael Barry are all within five points of the cutoff. Of the more than 330 drivers who have competed so far this season, only 26 have taken victories, so a win would go a long way towards guaranteeing playoff eligibility.
Last Week: Stafford Motor Speedway
Perhaps Connecticut's most famous short track, Stafford only crowned six winners last week in the penultimate round of the IGNITE regular season. Parker Retzlaff and Vicki Clark took two wins each, with Andy Trupiano, Aaron Mulrooney Jr., Dylan Ault, and Hunter O. Johnson each winning their respective races as well.
Clark and Trupiano were the top point-getters on the weekend with 158 each, but Mulrooney's 147 ensured that he would retain the points lead. The Ohio-based driver's tally of 971 is 15 better than that of Michigan's Trupiano, who led the championship standings earlier in the season. Cayden Rush is the only other driver to crack the 900-point threshold.
How To Race
eNASCAR IGNITE Series sessions run on Thursdays at 2PM, 8PM, and 10PM ET.
The first time you go to join any session in this series, you will be asked to read and acknowledge official rules with regards to age and eligibility. By clicking this pop-up, you are bound to a legal agreement that states you meet all eligibility requirements. Click here to review Legal Disclaimer / Acknowledgement
The series will have a two-hour open practice session, as well as the three set race times that will include:
•Warmup (5 minutes)
•Qualifying (2 laps, single car, best lap counts)
•Race
Our great partners at Virtual Racing School have offered up complimentary access to their Legend car datapack. The datapack includes weekly driving tutorials, as well as driving data and tools to help you identify where you're losing time and where you can gain it. Visit https://virtualracingschool.com/IGNITE to learn more.
---
You may also like...
---