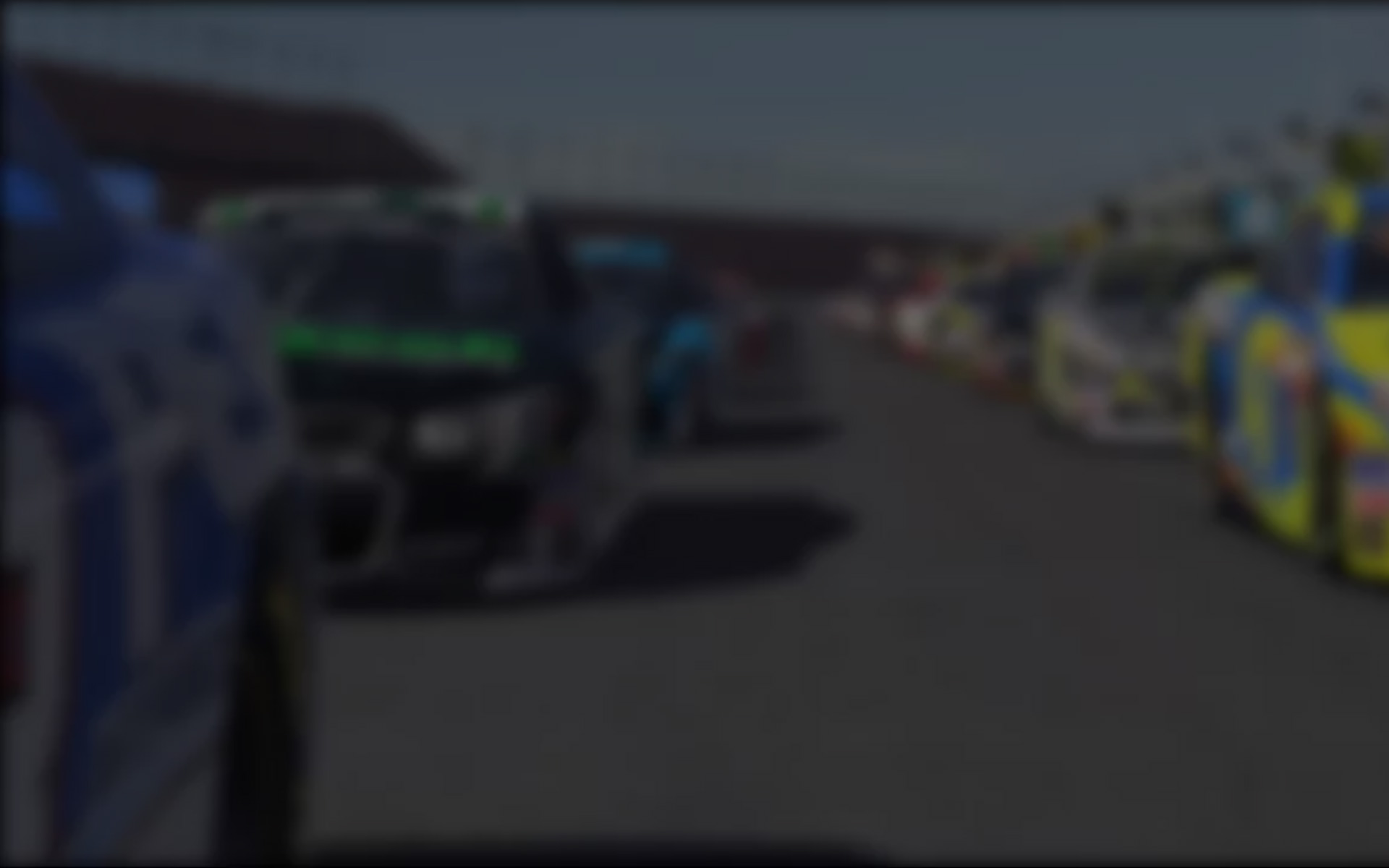 For the first time all season, the eNASCAR PEAK Antifreeze iRacing Series goes road racing this week, as Sonoma Raceway makes its return to the schedule as the official halfway point of the 18-race season. With only six races remaining before the cutoff for the playoffs, some of the series' top drivers are plotting their moves to get into the top eight in the standings.
Joe Gibbs Racing's Bobby Zalenski enters the weekend as the two-time defending winner, having beaten G2 Esports' Jarl Teien in last year's race and Renegades' Corey Vincent in 2017. A repeat victory would work wonders for Zalenski's playoff hopes, as he currently sits 11th in points, 10 behind the cutoff shared by seventh and eighth place drivers Jimmy Mullis and Jake Nichols. But even Teien, who sits 20th in the standings, is mathematically able to climb into playoff contention this weekend with the right factors at play, so there's still plenty of opportunity for mid-pack drivers to climb the ranks.
Of the current playoff drivers, JR Motorsports' Michael Conti was last year's best Sonoma finisher in third place. He's currently sixth in points, nearly two full races behind leader Ryan Michael Luza; Luza missed the Sonoma round last year. Keegan Leahy, winner of the most recent series race at Charlotte, is 34 points back of Luza in second, and will hope to improve on a 10th place finish from Sonoma last year.
The field gets a brand new look for this weekend with the edition of the NASCAR Monster Energy Ford Mustang for the first time, with well over a dozen drivers set to debut the newest Cup model tonight as it makes its series debut. Be sure to check out this week's Spotter Guide to see who's running what!
eNASCAR PEAK Antifreeze iRacing Series action from Sonoma Raceway will kick off on Tuesday at 9PM ET. Be sure to tune into the iRacing eSports Network on Facebook, Twitch, and YouTube to watch! Following Sonoma, the series will return to action on June 25 from Chicagoland Speedway, as the tri-oval hosts its first-ever night race in the series.
Driver Profile: Bobby Zalenski
One of iRacing's most prolific drivers with memberships in multiple World Championships, Fresno, California's Bobby Zalenski was the fifth overall selection in this year's eNASCAR PEAK Antifreeze iRacing Series Driver Draft. The first-round draft pick of Joe Gibbs Racing entered the 2019 season coming off of two consecutive top-six finishes in series points, including an impressive third place in the championship as a rookie.
A three-time winner so far, Zalenski is still searching for his first victory of the 2019 season, but already has a pole and two top-five results to his credit. With two of his career wins coming from Sonoma in the past two seasons, he'll be looked at as a heavy favorite to crack the win column this week. In addition, Zalenski's average starting position of seventh is tied with Chris Shearburn for best in the series.
---
You may also like...
---