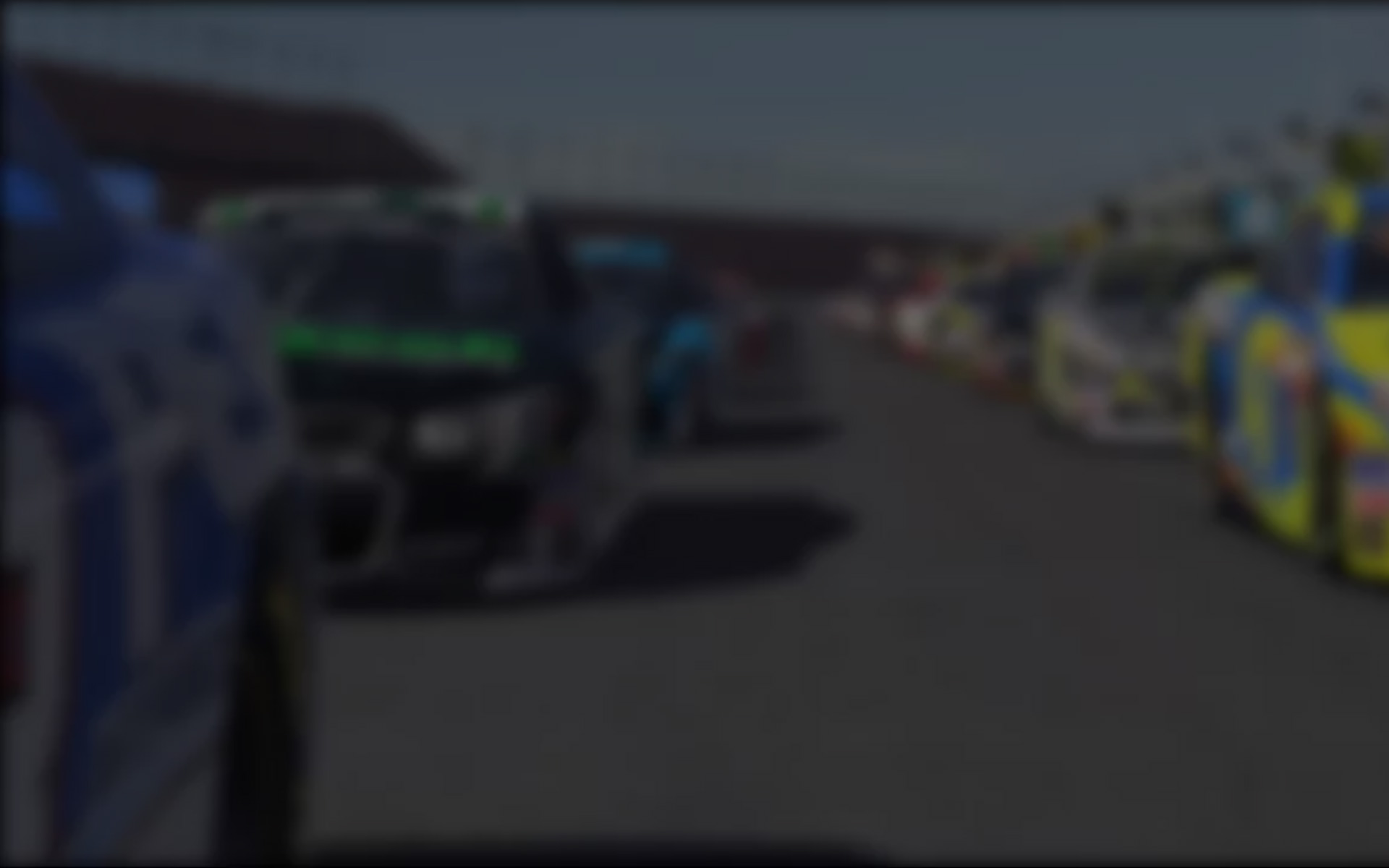 For the third and final time this season the stars of the iRacing.com Street Stock Series made a stop at the South Boston Speedway for some good short track online racing.  The final week of racing during Season Two saw a total of 925 sim racers participate in an official race during the seven days of competition.  Although over 900 sim racers attempted to master South Boston, the crown could only go to one driver and that was Elmar Erlekotte (DE-AT-CH) who earned the most championship points for Week Twelve.
Weekly High Strength of Field
Erlekotte's week was a very triumphant one as he crossed the checkered flag first in the week's highest Strength of Field (SoF) event.  The 2551 SoF featured Erlekotte leading all of the event's 40 laps enroute to a slim margin of victory over Ron Thomas (Florida).  Thomas Rogers Jr (New York) finished in the last podium position followed by Randy Hedrick (Ohio) and Brandon Chretien (New York) who rounded-out the top five.
Weekly Standings
With his victory in the week's highest SoF event, Erlekotte was able to earn the most points for Week Twelve, earning 159 for his efforts at SoBo.  Second place for the week belonged to Brandon Chretien (New York) who earned 158 for the week.  Michael Cooper2 (Carolina), Josh Wronkowski (Florida), and Andrew Grigg (Connecticut) filled the remaining spots in the top five.
Season Standings
With the amount of success Nick Ottinger (Carolina) has enjoyed the past two seasons in the series, it should come as no surprise that he captured  the 2011 Season Two title.  However, Ottinger's second championship was not an easy one.
"Having to capitalize when I needed to and come back to take the championship was pretty cool to do," said Ottinger.  "To do it once is pretty good, but to do it back-to-back is even better."
Ottinger's season included nine starts, eight wins, and nine top five finishes.  Second for the season belonged to Nicolas Moreau (Eastern Canada) who ended the season with 19 starts, 12 wins, to go along with 16 top five finishes.  Floridians Wronkowski and Bill Brown filled positions three and four.  Rounding-out the top five for 2011 Season Two is Michael Vaughn (West).
"To do it once is pretty good, but to do it back-to-back is even better." — Nick Ottinger
Weekly Qualifying
What a battle it was for the top spot during qualifying for Week Twelve.  The top three in qualifying were all separated by the smallest of margins.  Tyler Price (Carolina) finished off the week in the top position turning in a fastest time of 17.710s.  The previously mentioned Erlekotte ended his week in the second position with a time of 17.711s.  The final place on the podium belonged to AJ Wood (Plains) who turned in a time of 17.712s.  Trenton Moriarity (Northwest) and Wronkowski finished in the fourth and fifth positions.
Weekly Time Trial
Erlekotte has been the man of all fields this week in the Street Stock Series has once again he has put himself on top of another statistical category.  his 10-lap average time of 17.775s was just enough to place him over former IndyCar and NASCAR Sprint Cup Series driver Doug Heveron (Florida) for top honors.  Wood, Travis Adams (Virginias) and David Morrison (Mid-South) rounded-out the top five.
Season Time Trial
Wood emerged atop a fierce battle for 2011 Season Two Time Trial honors, edging Moreau by just five points (797 to 795) to leave the Eastern Canadian with the distinction of finishing runner-up in both racing and TT competition.  Mark Dahlgren (Plains) came home third just four points astern of Moreau with Florida's duo of Thomas and Brown completing the top five just ahead of Brazil's Thiago Moreira and William Karp (New York).
Please check back next week as the iRacing.com Street Stock Series online racers once again make a trip to the South Boston Speedway for the start of 2011 Season Three.  As always, be sure to visit www.iracing.com to become part of the largest motorsports simulation community.
---
You may also like...
---