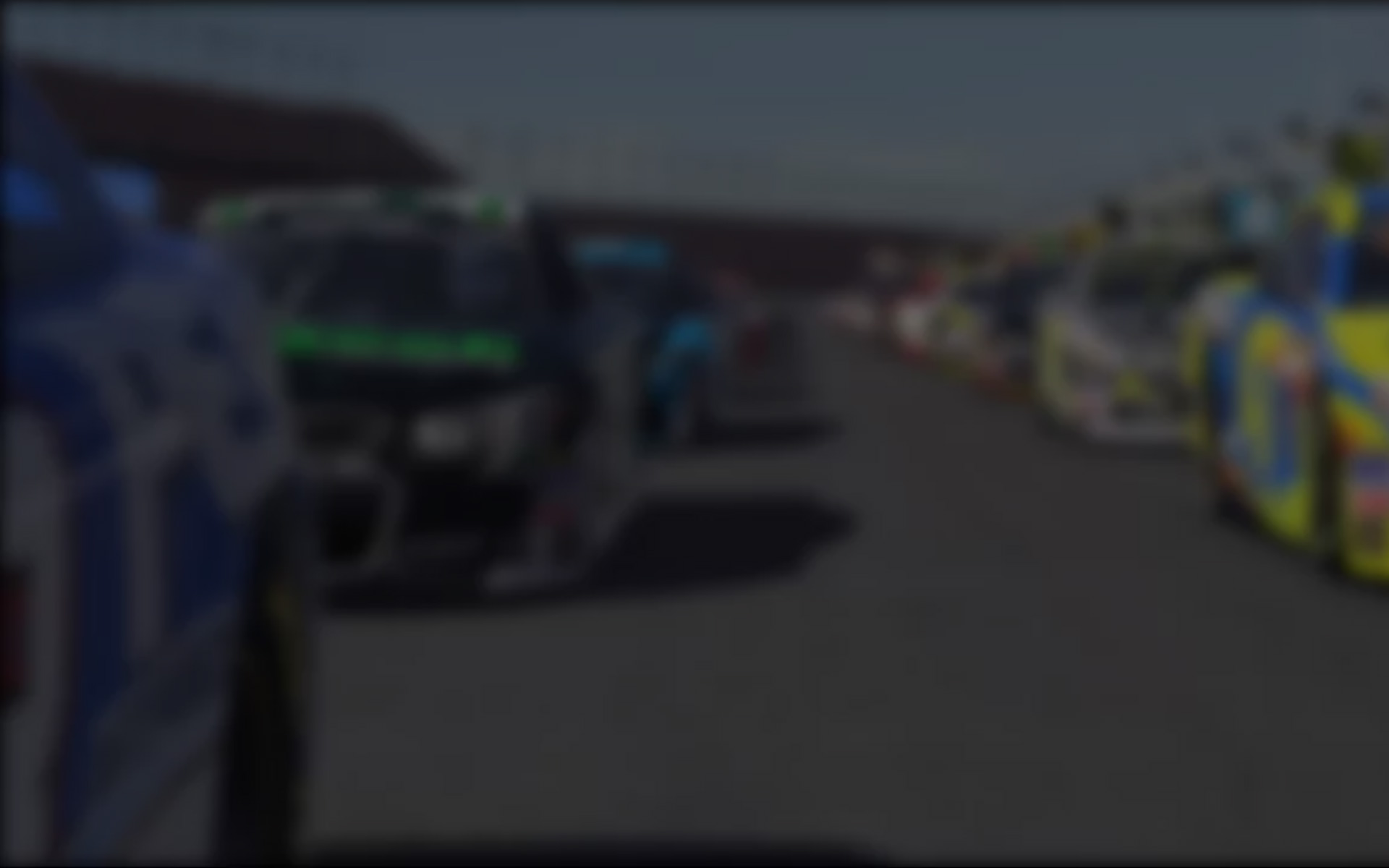 May 31st, 2016 by Renaud LACROIX
A pole position for Kamil Franczak, contact with Aday Coba-Lopez, three-wide battles for every position and 22 thousandths of a second separating Coba-Lopez and Giuseppe Curri at the finish line… Week after week, there's a strong feeling of déjà vu in the European MX-5 Cup, but who would complain?
An exhaustive recap of the Charlotte race would be as long and complex as a lap-by-lap story of a NASCAR event at Talladega. There were so many passes and so much on-track drama that we must limit ourselves to the key moments of this action-packed round of the European MX-5 Cup. The NASCAR comparison is all the more relevant since the Global MX-5 cars were racing on the Charlotte road course which includes a part of the oval track, from the backstretch to the start/finish line.
Franczak grabbed another pole position for only 0.018 seconds over Dawid Nowakowski, with Coba-Lopez and Adria Perez Soler sharing the second row, less than 0.070s shy of the pole.
Surprisingly, the race started without any incident in the first corner and the leading sim racers remained in the same order through the first corners. Nowakowski waited to get back on the oval to make an overtaking attempt for the lead but he was held-off by Franczak and passed by Coba-Lopez. On the very next lap, Coba-Lopez tried his luck with exactly same maneuver… and failed in exactly same way… before being passed by Nowakowski in exactly the same spot.
The first incident happened mid-pack, between Turns 1 and 2, when side-to-side contact between Morgan Banks and Johan Lespinasse sent the latter into Keith Sharp's MX-5 which, in turn, ended-up crushed against the wall.
Jérémy Bouteloup took advantage of the heated battle between Franczak, Coba-Lopez and Nowakowski to join the party, followed by an impressive Curri. The French sim racer soon passed Nowakowski in the infield section of the track but lost control of his Global MX-5 car exiting Turn 6 and spun into the grass.
Out front, Franczak was busy holding-off his rivals and the leading drivers could not open a gap over the rest of the field. Just before reaching the halfway point of the race, David Williams suddenly came out of nowhere and rocketed past everyone. In fifth place when the cars reached the oval, he took the high line, kept enough momentum to go side-by-side with Franczak in Turn 1 and completed the pass in the next double right-hand corners. However, he didn't have time to rejoice as Franczak took the lead back immediately afterwards.
The Polish ace resumed his defensive tango ahead of Coba-Lopez, Curri and Kristian Kwietniewski. With ten minutes of sim racing remaining, Williams hit Nowakowski's right rear entering a corner and mayhem ensued behind them, leading to another hard contact between Piotr Smialek and Perez Soler.
The real turning point of the race happened only moments later. Coba-Lopez was looking more and more impatient in Franczak's trail, searching for an opening in every corner. In the last left-hand turn before coming back on the oval, Coba-Lopez went wide and tucked behind Franczak a little too early. He clipped Franczak's rear bumper, sending him spinning into the grass. Franczak avoided contact with the wall and rejoined the track in eighth, while Coba-Lopez kept going.
The closing laps turned into a western-like triello featuring Coba-Lopez, Kwietniewski and Curri, before Brice Michelon added his name to the list of contenders. Curri took the white flag and opened a small gap over Coba-Lopez in the infield section. Thanks to the draft, the gap vanished on the oval and the Spaniard attacked on the outside. They remained side-by-side until they crossed the finish line where Coba-Lopez was declared the winner by just 0.022 seconds over Curri. Kwietniewski earned the final step on the podium after holding off Michelon in the last corner, while Franczak rebounded to complete the top five ahead of Smialek, Harald Stadler, Williams and Tamas Buzas.
In the overall standings, Coba-Lopez (2423 points) took the lead back from Franczak (2415) by eight points. Bouteloup (2136) remains in third but Curri (2071) is gaining on him, while Pablo Lopez (1959) is the first sim racer under the 2000-point mark, in the championship top five.
Don't miss the grand finale at Lime Rock Park, live on iRacingLive next Thursday at 4:30 PM Eastern (20:30 GMT).
European MX-5 Cup : Victoire sur le fil pour Coba-Lopez
Une pole pour Kamil Franczak, un accrochage avec Aday Coba-Lopez, des bagarres à trois de front pour toutes les positions et une arrivée décidée pour 22 millièmes de seconde entre Coba-Lopez et Giuseppe Curri… Semaine après semaine, il y a comme un air de déjà vu en European MX-5 Cup, mais personne ne s'en plaint !
Raconter la course d'European MX-5 Cup à Charlotte reviendrait à écrire le tour-par-tour d'une épreuve de NASCAR à Talladega. Il y a eu tellement de dépassements et d'action en piste qu'on peut seulement en dégager les grandes lignes. La comparaison avec la NASCAR est d'autant plus pertinente que les Global MX-5 empruntaient une partie de l'ovale de Charlotte, depuis la ligne droite arrière jusqu'à la ligne de départ/arrivée.
Franczak décrochait une nouvelle pole position pour seulement 18 millièmes de seconde sur Dawid Nowakowski. Coba-Lopez et Adria Perez Soler se partageaient la deuxième ligne à moins de 7 centièmes de la pole.
Etonnamment, la course commençait sagement et on ne déplorait aucun incident dans le premier virage où les pilotes de tête conservaient leur ordre de départ dans les premiers virages. Nowakowski attendait le retour sur l'ovale pour porter une première attaque, mais se voyait repoussé par Franczak puis dépassé par Coba-Lopez. Au tour suivant, Coba-Lopez tentait sa chance de la même manière… et échouait de la même manière… avant d'être doublé par Nowakowski de la même manière…
Au milieu du peloton, un premier accident survenait entre les virages 1 et 2. Un contact latéral entre Morgan Banks et Johan Lespinasse envoyait ce dernier dans la voiture de Keith Sharp qui se retrouvait pris en sandwich contre le mur.
Tandis que la bataille s'intensifiait entre Franczak, Coba-Lopez et Nowakowski, Jérémy Bouteloup recollait aux trois hommes, suivi de loin par un Curri en grande forme. Le Français parvenait d'ailleurs à passer Nowakowski dans la partie intérieure du circuit, mais il perdait le contrôle en sortant du virage 6 et partait en tête-à-queue dans l'herbe.
Franczak avait fort à faire pour repousser les attaques de ses adversaires et les pilotes de tête ne parvenaient pas à se détacher du paquet. David Williams réalisait un véritable exploit, un peu avant la mi-course, en débordant tout le monde d'un coup. Cinquième en arrivant sur l'ovale, il montait sur la trajectoire extérieure et avait suffisamment d'élan pour se porter à la hauteur de Franczak dans le virage 1 et passer dans le double droite suivant. Sa joie était toutefois de courte durée car Franczak reprenait son bien immédiatement après.
Franczak recommençait alors son ballet de défense devant Coba-Lopez, Curri et Kristian Kwietniewski. A dix minutes de l'arrivée, Williams accrochait Nowakowski et provoquait le tumulte derrière eux, conduisant à un autre contact violent entre Piotr Smialek et Perez Soler. Cependant le vrai tournant de la course avait lieu quelques instants plus tard. Coba-Lopez se montrait de plus en plus impatient derrière Franczak et se décalait dans tous les virages pour chercher l'ouverture. Dans le dernier gauche avant de revenir sur l'ovale, il se portait à l'extérieur et se rabattait un peu trop tôt sur le pilote polonais. Coba-Lopez accrochait le pare-chocs arrière de Franczak, envoyant celui-ci partait en travers dans l'herbe. Il évitait le mur de justesse et repartait en huitième position.
Les derniers tours se résumaient donc à un triello entre Coba-Lopez, Kwietniewski et Curri, avant que Brice Michelon ne recolle au groupe. Curri entamait le dernier tour en tête et parvenait à creuser un petit écart sur Coba-Lopez en sortant de la section intérieure du circuit. Grâce à l'aspiration sur l'ovale, Coba-Lopez fondait sur lui et prenait l'extérieur. Les deux pilotes se maintenaient côte-à-côte et la victoire se décidait finalement pour 22 millièmes de seconde en faveur de Coba-Lopez. Kwietniewski montait sur le podium après avoir repoussé Michelon dans le dernier virage. Franczak remontait dans le top 5 devant Smialek, Harald Stadler, Williams et Tamas Buzas.
Au championnat, Coba-Lopez (2423 points) reprenait la tête à Franczak (2415) pour 8 petits points. Bouteloup (2136) se maintient troisième, mais perd du terrain sur Curri (2071), tandis que Pablo Lopez (1959) est le premier pilote sous la barre des 2000 points, en cinquième place.
Ne manquez pas la grande finale sur le circuit de Lime Rock Park, en direct sur iRacingLive, jeudi prochain à 20h30 GMT (22h30 heure française).
---
You may also like...
---