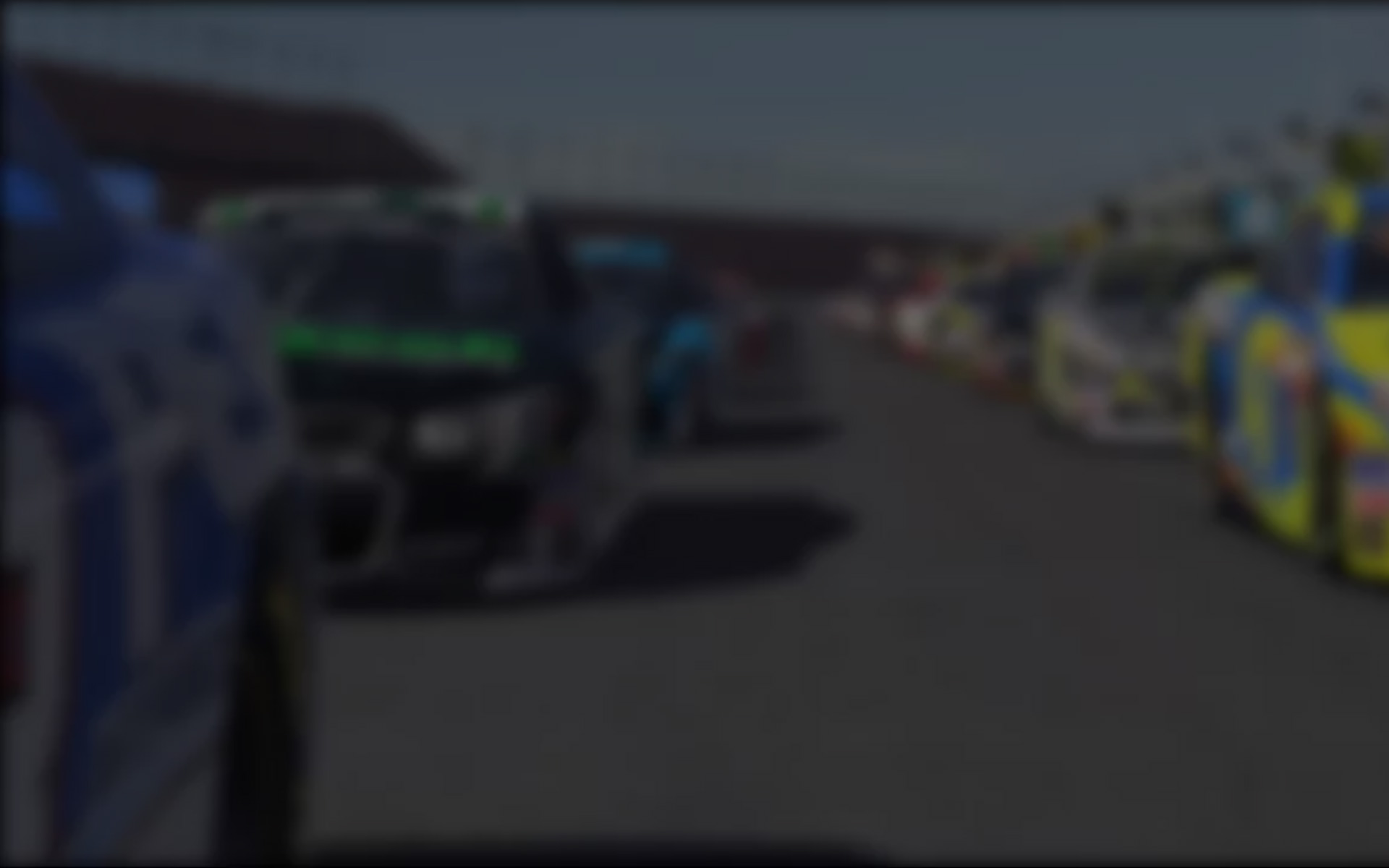 The family that sim races together stays together, even when one member of that family is in the military, stationed far from home.  That's certainly the case with iRacers Jeff Hubbell and his son Chad, a Master at Arms in the U.S. Navy.
With Chad stationed at the joint Naval Support Facility Anacostia/Bolling Air Force Base near Washington, DC and his family living near Pittsburgh, obviously the distance could be greater . . . say the tens of thousands of miles from Western Pennsylvania to Okinawa or Diego Garcia.  Still, the 250 miles or so from the 'burgh to DC is plenty.  But a few clicks of their computers' mice — and a few twists of their steering wheels — brings Jeff and Chad Hubbell together again.
"iRacing keeps us real close," says Jeff, a long-time stock car racing fan and regular at Motordrome Speedway.  "It's a way for us to interact on a daily basis."
"It's a great way of connecting," echoes Chad.  "Dad and I used to race together on iRacing before I went into the service.  In some ways it's just like before I joined the Navy.
"When I have some free time I'll get on iRacing and check to see if my dad is in a session.  We probably spend more time practicing together than racing.  We'll jump in a session if we see the other one online, run together, chat, critique one another's lines and style, compare and share set-ups, experiment with different set-up changes."
"iRacing gives us a chance to hang-out together." – Jeff Hubbell
To say the least, the father/son team act seems to be working.  Chad finished third in 2011 Season 2 iRacing.com NASCAR Late Model Series with 15 wins and 24 poles in 28 starts, while Jeff finished 34th overall on the strength of three wins and three poles in 15 starts.  This season?  The Late Model standings following Week 3 show the Hubbells two-three in the points behind (closely) leader Rusty Greer.  In fact, with five poles and four wins from six starts, Chad is just four points behind Greer while Jeff is leading the Division Two standings and five points back of his son on the strength of three poles and two wins in four starts.
Obviously, given his rather rigid schedule, the junior Hubble has to race when he has the time, so he doesn't always have the luxury of choosing the high strength of field events.   But he's hardly complaining.
"I'm fortunate to be stationed on a base in Washington, DC," he says.  "It might be a little more difficult if I were on the USS Enterprise!"
Jeff faces a similar challenge.  A delivery driver, his work schedule usually precludes him from sim racing on Saturday mornings which tend to generate some of the Late Model Series' top strength of field events.
In the end, although they are both competitive by nature, the Hubbells agree that race results and championship standings are less important than the fact that they can continue sharing a sport they enjoy, despite their physical separation.
"Of course we both want to win," says Jeff.  "But win or lose, the important thing is that iRacing gives us a chance to hang-out together."
---
You may also like...
---