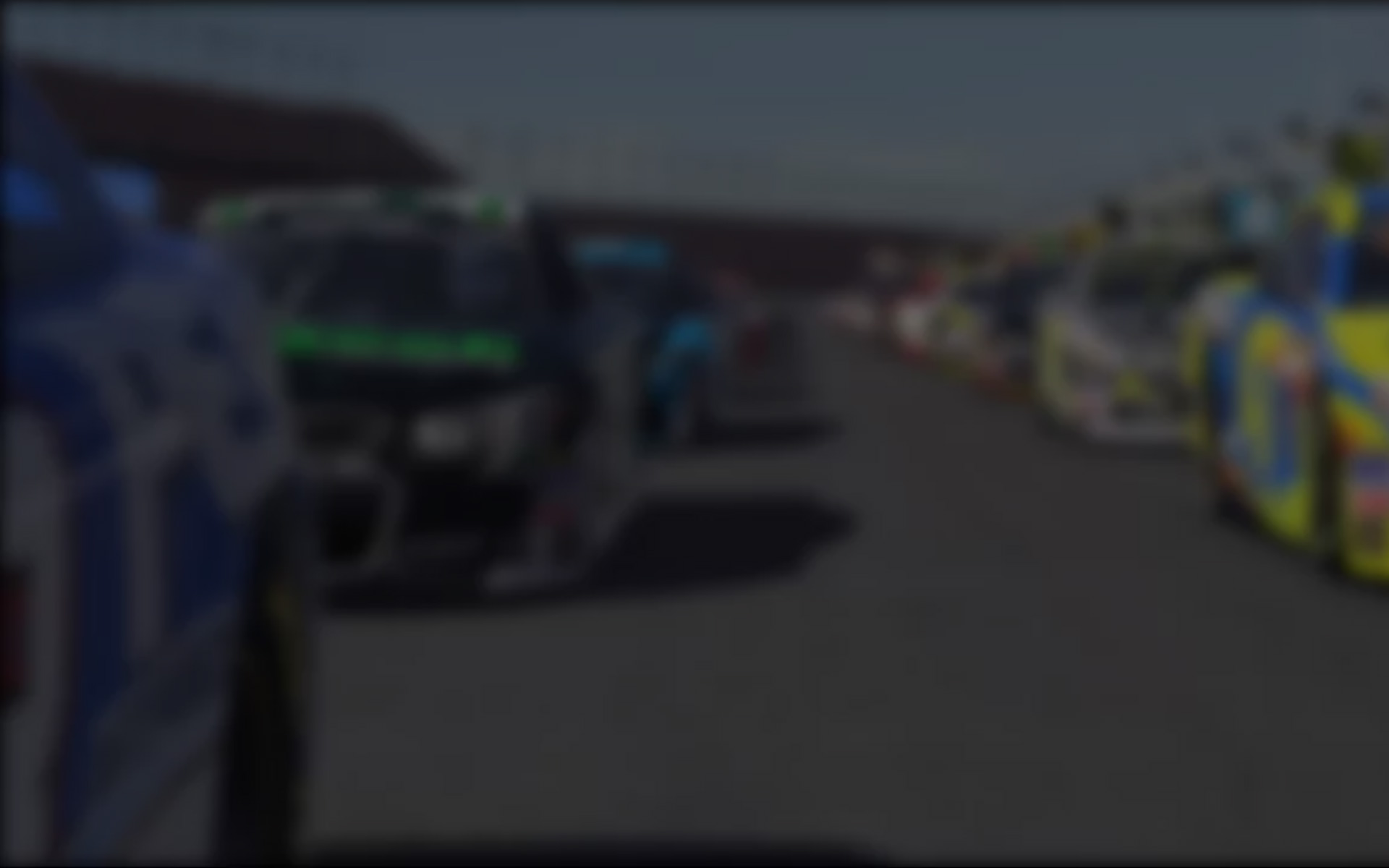 Week Four of the Thrustmaster Mustang Challenge sent the sim racers to one of the newest tracks in the iRacing service.  The Okayama International Circuit, located in Mimasaka, Okayama, Japan, is an 11-turn, 2.314-mile "country club" race track.  598 racers attempted to solidify their spots as the best at Okayama, but Raphael Ferey (France) showed them all up with a 168 point effort.
Weekly High Strength of Field
As mentioned above, Ferey was the top championship point earner for the week collecting 168 points for his win in the week's highest Strength of Field (SoF) event.  The 2686 SoF saw Ferey leading all 12 of the event's dozen laps and cruising to a 2.240s margin of victory over second place driver Oscar Sahlin (Scandinavia).  The final podium spot went to Mirko Saltai (Italy) followed in fourth by fellow Club Italia member Luigi Nespolino with Michael Monaghan (Virginias) rounding-out the top five.
Weekly Standings
By earning the victory in the week's highest SoF, Ferey also earned the most championship points for Week Four.  Second place driver in the week's highest SoF also finished the week second standings followed in third by Mirko Salati.  Fourth on the week belonged to Pedro J. Valverde Sanchez (Iberia) ahead of Ilpo Heikkinen (Finland).
Season Standings
After five of twelve weeks Hannu Tuomainen (Finland) holds down a 31 point lead over second place Oscar Sahlin.  Maurice Dietzel (DE-AT-CH) sits in the third position overall, just one point out of second heading into Week Five.  Fourth place Mirko Salati and fifth place Sascha Thomaszik (DE-AT-CH) are also separated by one point, totaling 449 and 448 respectively.
Weekly Qualifying
When it came to the hotlap there was one racer who rose about the rest and that was Laszlo Kotrocz (England).  Kotrocz's time of 1:42.946 was very impressive due to the fact that no other driver broke into the 1 minute 42 second bracket.  Second overall went to David Malenovsky (Central-Eastern Europe) followed in third by Kenneth O'Keefe (Eastern Canada).  Eric Foss (Texas) and Jarl Teien (Scandinavia) completed the top five.
Please check back next week as the Thrustmaster Mustang Challenge will stay in Japan for some action at Suzuka International Racing Course.  As always, be sure to visit www.iracing.com to become part of the largest motorsports simulation community and www.thrustmaster.com for information on top-of-the-line equipment for both PC and console gaming.
---
You may also like...
---