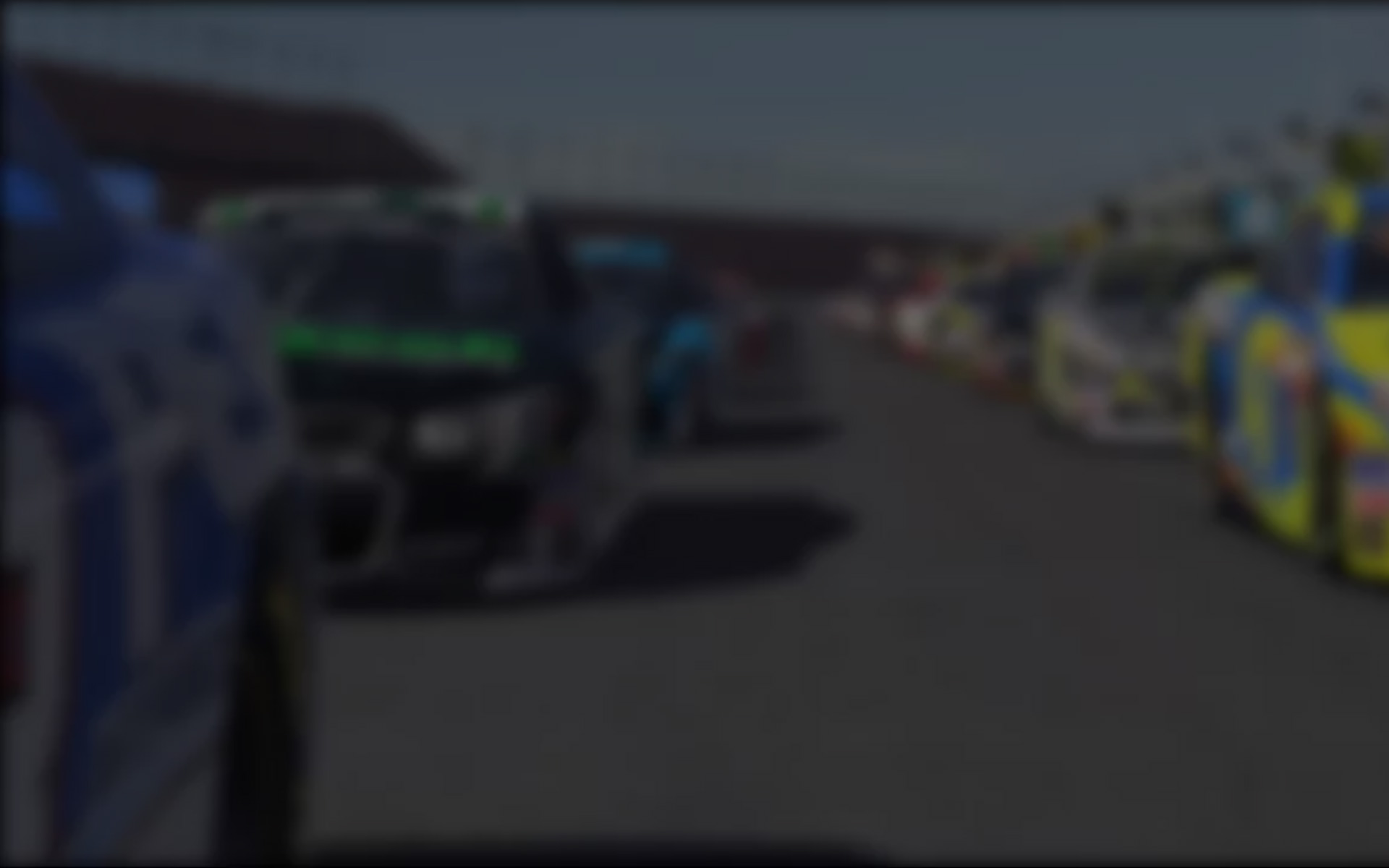 Sebring marked the point in the Classic Teams Championship where many drivers and teams will have scored eight times and dropped scores will start to become a factor. To date 303 drivers have entered an online race during the season with a whopping 46 of them registering at least a single win with 96 registering multiple top five finishes.
Henri Salminen moved into top spot with wins for the season and celebrated with an overall win this week as championship leader, Gernot Fritsche, was unable to race. This meant that at the head of the championship Kalle Ruokala retook the lead by 43 points from Ligier's David Jaques.
Fritsche slipped to third with Salminen a solid, but lonely, P4. Amongst the Aurora teams Tony Lamberti and Nick Thissen continued to battle and in doing so closed-in on fifth overall in the championship. Both drivers must be on the radar for top teams next season.
So with those eight online races in the bag, how are the teams shaping up.
ATS Wheels
Shock of the campaign, this tail-ender team had a spectacular start to the season with four high scores in a row. They have faded slightly during the second third of the season but if they can recover their consistency over the last part of the season they can still cause the biggest upset in CTC history.
Ferrari
Top team led by stalwart Fritsch, this team must go into any season as favourite. This season, however, Ferrari's support drivers had various issues which stunted their initial season run. In the first four weeks they averaged 24 points with their team leader scoring an average of 20; it was clear he was lacking support.
Week Five showed a change as they scored their first 40 point haul and in the next three weeks the Prancing Horse started to close-in on the runaway leaders.
Ligier
Another top team that misfired until they signed newcomer Mark Bird, signalling a surge in points that has taken them to within three points of the (former) runaway leaders.
Williams
The famous English team has never had the same driver problems that have blighted the top two teams, but has also never managed to score consistently sometimes scoring nearly 40 points while following it with under 30 the next week. If they are to challenge over the next four weeks they need a consistent run of scores.
McLaren
Another English team, but one who in the real world were comfortably off the pace in the mid-field. As such their fifth overall is another surprising placing as several strong scores have seen them steadily move up the field. They also form one half of a pair of Marlboro-sponsored teams doing exceptionally well this season.
David Price Marlboro
The second of the two Marlboro teams have been as spectacularly successful this season as ATS. The Aurora team have put many famous marques to shame throughout the season as they have regularly scored just under 30 points every week.
Team Lotus
This marque who were responsible for the car that forms the core of this series have been ably represented by current championship leader Ruokala, but he has suffered from poor support similar to that experienced early-on by Ferrari and Ligier. As a result, this famous team have had a stop-start season and find themselves embroiled in a battler where just 20 points seperate fifth from 11th in the championship.
Shadow and Arrows
It is perhaps ironic that these two teams are separated by just four points have spent the season battling neck and neck. This is because in the real world, Arrows started the 1978 season with a substantial number of ex-Shadow people and a car, the FA1, which was a direct copy of Shadow's DN9. In the CTC these two teams have been trading blows all season and could finish well inside the top 10 by season's end.
Tyrrell
Another famous marque is sitting on equal points to Arrows. Led by Erik Nixon this team has the capability to battle for a top five but Erik has been unable to race regularly. If the team is able to put three good scores in each week then expect these blue cars to fly up the charts!! (and not through the air, ala Derek Daly).
Ram Tit-Bits
Second placed Aurora team, this is another of four giant killing teams who are putting their senior breathren to shame. With pre-season top Aurora team ( based on last season driver finishing position and team allocations) Charles Clowes misfiring badly, it has turned to four other teams to put in sparkling performances. Averaging about 24 points a race this team have been another model of consistency and are deservedly battling for a top 10 spot.
Brabham and Fittipaldi
A giant amongst teams and a young team, these two teams are struggling to keep up with the top 10 but solid performances have kept them ahead of the final two 'upstart' Aurora teams.
Madom F1 and David Price Saudi
The Williams 'look alike' Saudi team and Madom F1 represent the battle for the final Aurora podium places and have been locked-in battle throughout the season. One of many battles that is sure to come down to the wire!!
Team Ensign and Samson Shadow
First pair of the classic bottom order F1 teams, these are only two points apart but two zero scores by Samson have them likely to move up the tables dramatically in the coming weeks.
Merzario, Rebaque and Alfa Romeo
These three team form the last teams not to be completely embarrassed by Aurora teams as they struggle to keep themselves ahead of Graham Eden Racing. With inconsistent scores from all three, it's going to be tough for them to move up the table.
Graham Eden
A superb opener has sadly not resulted in a strong follow-up and they have only managed to score over 20 points once since that 28 pointer in Week One.
Renault
Final team ahead of the bulk of the Aurora teams, two very poor weeks and respectable showings in the rest mean this team has a chance of moving up.
Melchester, March and Theodore Wolf
The final three teams with over 100 points, these Aurora teams have performed to expectations and the Wolf team must been pleased to be comfortably ahead of their World Championship siblings.
John Surtees, Ram and Lec
Inconsistent performances see them languishing down just outside the top 25 and will need to improve their performances noticeably to make any improvement.
Charles Clowes Racing
A terrible start to the season due to technical problems with their primary driver saw them rooted to the bottom; a driver change has since seen much improved performances and renewed hope of a finish inside the top 25.
Jagermeister and Dicksons of Perth
Spotty performances have seen this duo overtaken recently by Charles Clowes, but they continue to embarrass the two weakest WC teams.
Willi Kauhsen and Wolf Racing
The final two WC teams find themselves rooted to the bottom of the championship with only the non-starting JC Racing keeping them off the bottom.
So as can be seen, there is plenty to fight for throughout the championship be it for the overall result, Aurora podium honours, top 10, 20 or even 25 finishes.  The battles are likely to be intense for the rest of the season.
Kalle Ruokola images
---
You may also like...
---