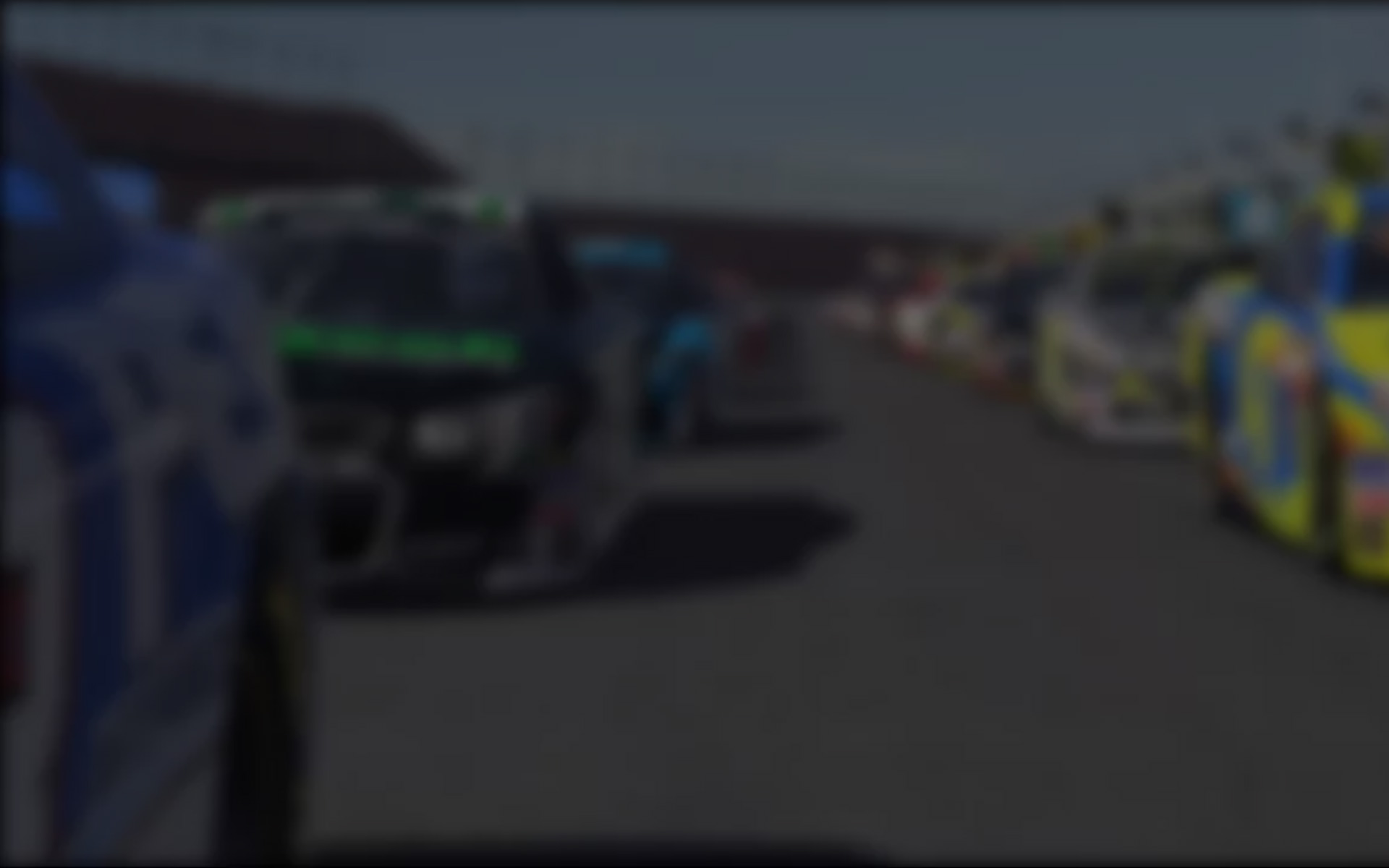 The 2012 Season 3 Classic Teams Championship drew to a close with drama as Ferrari stormed to the title at the last gasp as Williams failed at the last hurdle.
Mazda Raceway Laguna Seca formed the backdrop to this titanic finale in what was probably the best CTC yet as 90 drivers battled for everything from top honors to a Formula 1 seat or lead Aurora driver and team. At the start of the week only the overall drivers crown looked settled as 11 races ultimately settled the score in favour of Gernot Fritsche for an amazing sixth time.
Over half of those races were won by Ligier's David Jaques, but his six wins from nine starts ultimately cost his team valuable points in the chase of the overall crown. Teammate Mark Bird put in an impressive 175 points but with Gareth Prosser non-starting they were unable to hold off the charging Prancing Horse for the title.
Williams, whose 44 points had sent them into the lead at VIR, failed even more spectacularly with just 22 points after Andrius Valantiejus crashed out of his single start and Hiro Kanaya only scored 10 points; this was despite an impressive 204 points from Henri Salminen which proved sufficient to allow him to overhaul Lotus' Kalle Ruokola.
In the Aurora Championship Nick Thissen failed to score at Laguna, which ultimately handed the title to Tony Lamberti whose 105 point haul was more than sufficient to give him fifth place overall: an impressive result for the Ram Tit-Bits driver.
Mertol Shahin wrapped-up third in the Aurora Championship with a superb 131 points haul on the Monterey Peninsula, which allowed the DP Marlboro driver to finish 21st overall.  Shahin's team, Dave Price Marlboro, also wrapped up seventh overall and the Aurora title by just a single point from Lamberti's Ram team after an epic, season-long battle.  David Price Saudi came home third in the final Aurora reckoning after Madom finished the season on a decline with two non-scores.
In all 344 drivers entered at least one race in this classic season, of which a third also entered the CTC.   Over the course of the season 53 drivers registered at least one win with 108 scoring multiple top 5 finishes and 95 starting at least eight weeks during the course of this challenging season.
Salminen scored the most wins during the course of the season, 14 from 19 starts, an impressive return — but many of these were not during the key SOF race costing the Williams driver valuable points.
Randy Hanchez made the most starts, 50 in all, taking ten top fives during the course of the season and also 10 more races than any other driver. Bruce Poole made 40 starts and scored eight top fives while Sergey Yerokin failed to score a single top five in 38 attempts.
For next season 78 drivers have secured seats in the 26 CTC and Aurora teams and their allocations have been announced as follows:
1 Gernot Fritsche Scuderia Ferrari SpA SEFAC
2 Henri Salminen Scuderia Ferrari SpA SEFAC
3 Kalle Ruokola Scuderia Ferrari SpA SEFAC
4 David Jaques Abillad-Saudia Racing Team Williams
5 Mark Bird Abillad-Saudia Racing Team Williams
6 Andrea Ventura Abillad-Saudia Racing Team Williams
7 Berker Barutcu Ligier Gitanes
8 Gimmi Lavecchia Ligier Gitanes
9 Audrius Valantiejus Ligier Gitanes
10 Jos van Hoorn Martini Racing Team Lotus TEAM HOLLAND
11 Robbert de Rooij Martini Racing Team Lotus TEAM HOLLAND
12 Pascal Laan Martini Racing Team Lotus TEAM HOLLAND
13 Scott Nicol Candy Team Tyrrell
14 Markus Papenbrock Candy Team Tyrrell
15 Sam Dobie Candy Team Tyrrell
16 Jan Beyer Equipe Renault Elf
17 Mertol Shahin Equipe Renault Elf
18 Michael Schmidt3 Equipe Renault Elf
19 Lubomir Moric Marlboro Team McLaren
20 James Rawson Marlboro Team McLaren
21 Nathan Vanetias Marlboro Team McLaren
22 Paul Arnall Parmalat Racing Team Brabham TEAM INCLEDON
23 Kurt Incledon Parmalat Racing Team Brabham TEAM INCLEDON
24 Darren St. Peter Parmalat Racing Team Brabham TEAM INCLEDON
25 Erik Nixon Warsteiner Arrows Racing Team TEAM JOHNSON
26 Nathan Johnson Warsteiner Arrows Racing Team TEAM JOHNSON
27 Luis Miguel Barrera Warsteiner Arrows Racing Team TEAM JOHNSON
28 David Azevedo Interscope Shadow Racing Team
29 Julio Cesar Hauer Interscope Shadow Racing Team
30 Stephen Hentschel Interscope Shadow Racing Team
31 Mathias Patriksson Samson Shadow Racing Team TEAM SWEDEN
32 Niklas Brättemark Samson Shadow Racing Team TEAM SWEDEN
33 Emil Sallberg Samson Shadow Racing Team TEAM SWEDEN
34 Nick Thissen ATS Wheels TEAM HOLLAND 2
35 Marco Derix ATS Wheels TEAM HOLLAND 2
36 Joep Willemsen ATS Wheels TEAM HOLLAND 2
37 John G. Hill Fittipaldi Automotive Copersucar
38 Ryan Mathews Fittipaldi Automotive Copersucar
39 Katier Scott Fittipaldi Automotive Copersucar
40 Mike Taylor Olympus Cameras Wolf Racing
41 Augusto Gabaldoni Olympus Cameras Wolf Racing
42 Carlo Ardizzi Olympus Cameras Wolf Racing
43 Denis Garese Team Ensign TEAM FRANCE
44 Jean-Francois Boscus Team Ensign TEAM FRANCE
45 Pat StAmans Team Ensign TEAM FRANCE
46 Matej Sagmeister Team Rebaque
47 Martin Ryder Team Rebaque
48 Charlie Buscher Team Rebaque
49 Tony Lamberti Autodelta Alfa Romeo TEAM BALEY
50 Michael Baley Autodelta Alfa Romeo TEAM BALEY
51 Barry West Autodelta Alfa Romeo TEAM BALEY
52 Randy Hachez Team Merzario
53 Adnan Dizdarevic Team Merzario
54 Stuart Schmidt Team Merzario
55 Mike Schrader Willi Kauhsen Racing Team
56 Bruce Poole Willi Kauhsen Racing Team
57 Jack Turner Willi Kauhsen Racing Team
58 Stefan Gawol Charles Clowes Racing
59 Berke Yalci Charles Clowes Racing
60 Harri Saarijarvi Charles Clowes Racing
61 Peter Duggan Theodore Wolf
62 Eric Estes Theodore Wolf
63 James Hand Theodore Wolf
64 John Pelzer Madom F1
65 Matt Harmon Madom F1
66 Roland Wille Madom F1
67 Darryl Henry RAM Mopar Harksound TEAM USA
68 Richard Ross RAM Mopar Harksound TEAM USA
69 Kevin Law RAM Mopar Harksound TEAM USA
70 Fuji Sartono RAM Tit-Bits
71 Sergey Yerokhin RAM Tit-Bits
72 Richard Woelkers RAM Tit-Bits
73 Frank Herfjord Melchester Racing
74 Hiro Kanaya Melchester Racing
75 Gerben Bervoets Melchester Racing
76 Gareth Prosser David Price Marlboro
77 Richard Arwood David Price Marlboro
78 Wayne Anderson David Price Marlboro
The biggest news for 2012 Season 4 is the fact that the Lotus 79 will carry new rubber as the latest car on the iRacing service with the NTM. It is rumoured the car will also have revised physics specs outside of the tyres and as such it's going to be an interesting battle to see who can adjust to the new car the best… and the quickest.
Images courtesy of Kalle Ruokola.
---
You may also like...
---