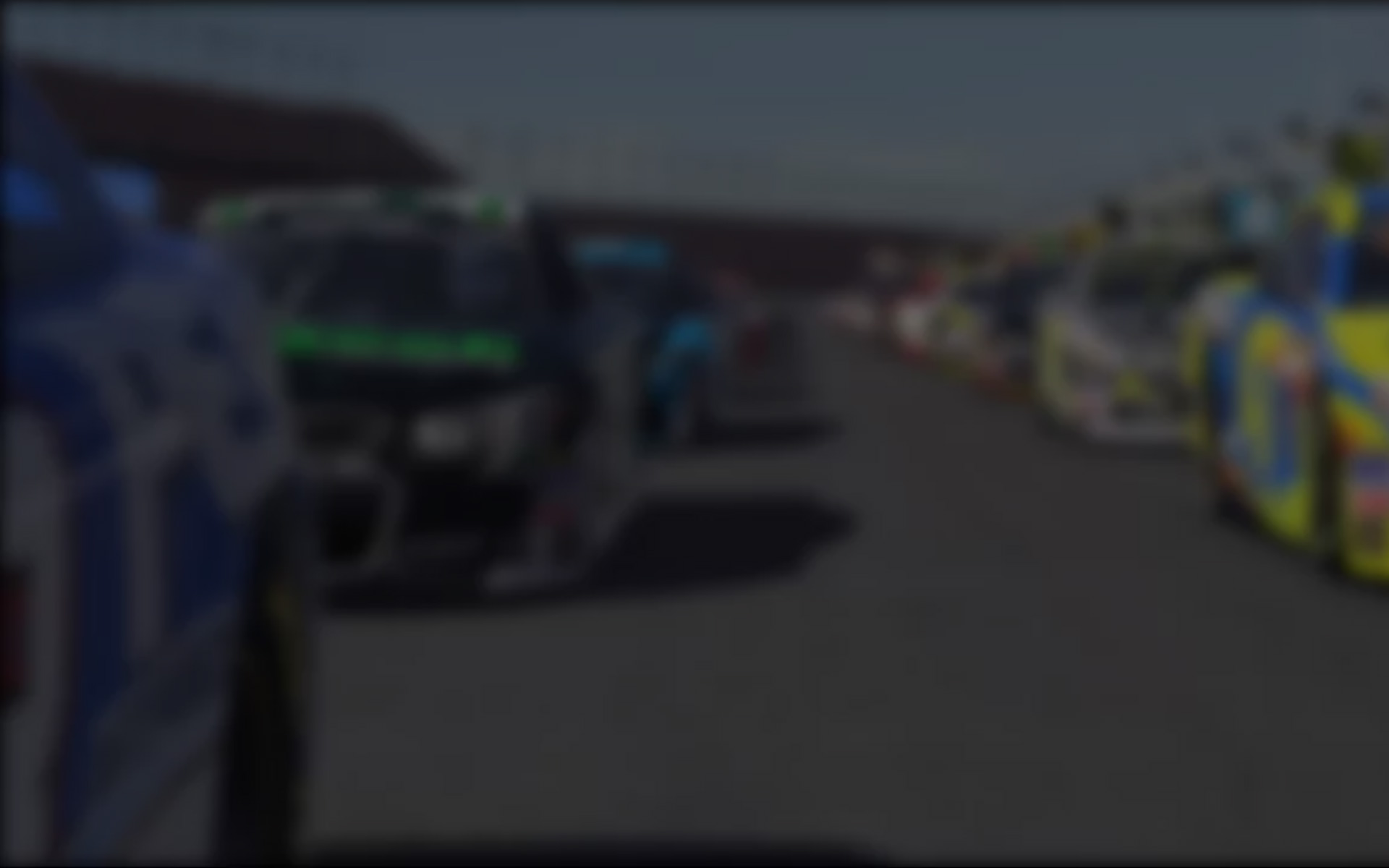 Editor's note: Most iRacers know Brennan Mercer for his painstaking, number-crunching analyses of the iRacing Pro Series . . . not to mention as a Class A-licensed road and oval sim-racer.  But last weekend marked his debut as a member of the Fifth Estate, as he traveled to Canadian Tire Motorsport Park to cover the NASCAR Camping World Truck Series race.  There he caught-up with several fellow iRacers including Chase Elliott who did rather well in the race, his first appearance at CTMP.
Chase Elliott's first foray into the Great White North was quite memorable.   Last weekend saw Elliott and 29 other drivers give the NASCAR Camping World Truck Series a memorable debut at Canadian Tire Motorsport Park, the 2.459 mile road course east of Toronto formerly known as Mosport.
After finishing practice with a time of 1:21.045, Elliott, driver of the #94 Aaron's Chevrolet Silverado, entered the CTMP's brand, spanking-new media room and happily noted he was the fastest on track for both of Saturday's practice sessions. What's more, he believed had a great opportunity to take the checkered flag on Sunday as he clearly had the best truck on the track, an opinion backed-up by the fact that Elliott was four tenths faster than the whole field when final practice was over.
While giving full credit to Hendrick Motorsports for giving him a great setup, Elliott revealed he had a little extra advantage in this, his first visit to CTMP.
"I used the iRacing.com simulator to learn the track," he said, "so I had a lot of seat time here before we arrived.   The elevation changes are much greater than on the sim, but it was still valuable preparation for this weekend."
"I used the iRacing.com simulator to learn the track . . . I had a lot of seat time here before we arrived." — Chase Elliott
When it came to race day, Elliott was clearly the fastest on the track. After starting fourth, he quickly made his way to the front of the field. Strategy came into play early when the caution came out on Lap Eight for a single truck accident involving the #8 of Max Gresham at Moss Corner.  Knowing Elliott was close to going the 64 lap distance on one pit stop, crew chief Lance McGrew elected for him to stay on track to maintain track position while many of the other leaders pitted.
The strategy was dicey as Elliott would have to pit under green, costing him valuable track position and forcing him to charge through the field when the cautions flew.  Nevertheless, Elliott was able to drive his way up to second before the final full course caution on Lap 57 for Johnny Sauter's stalled truck.
Thus the race came down to a five lap shootout between Elliott and leader Ty Dillon, who was marginal on fuel.  The two raced one another hard, with Dillon sputtering on the uphill portion of the track but running strongly enough on the downhill sections to hold Elliott at bay for four laps.
Predictably, perhaps, coming to the final corner the leaders got together with Elliott surviving to take the checkers and a furious Dillon stuck in the tire barrier. His final pass on Dillon was surely controversial, but the win was Chase Elliott's first in one of NASCAR's top tier divisions and a memorable one at that.
The weekend was Elliott's first visit to Canada.  He joked he really couldn't locate where he was if he were to see a map, but there's no doubt he knows his way around Canadian Tire Motorsports Park . . . thanks in part to iRacing.com.  He proved as much during practice, qualifying and the race.   All weekend he was the clear favourite to take the win, and he backed that up with a fantastic drive to become the one and only first time NASCAR CWTS winner in Canada.
---
You may also like...
---