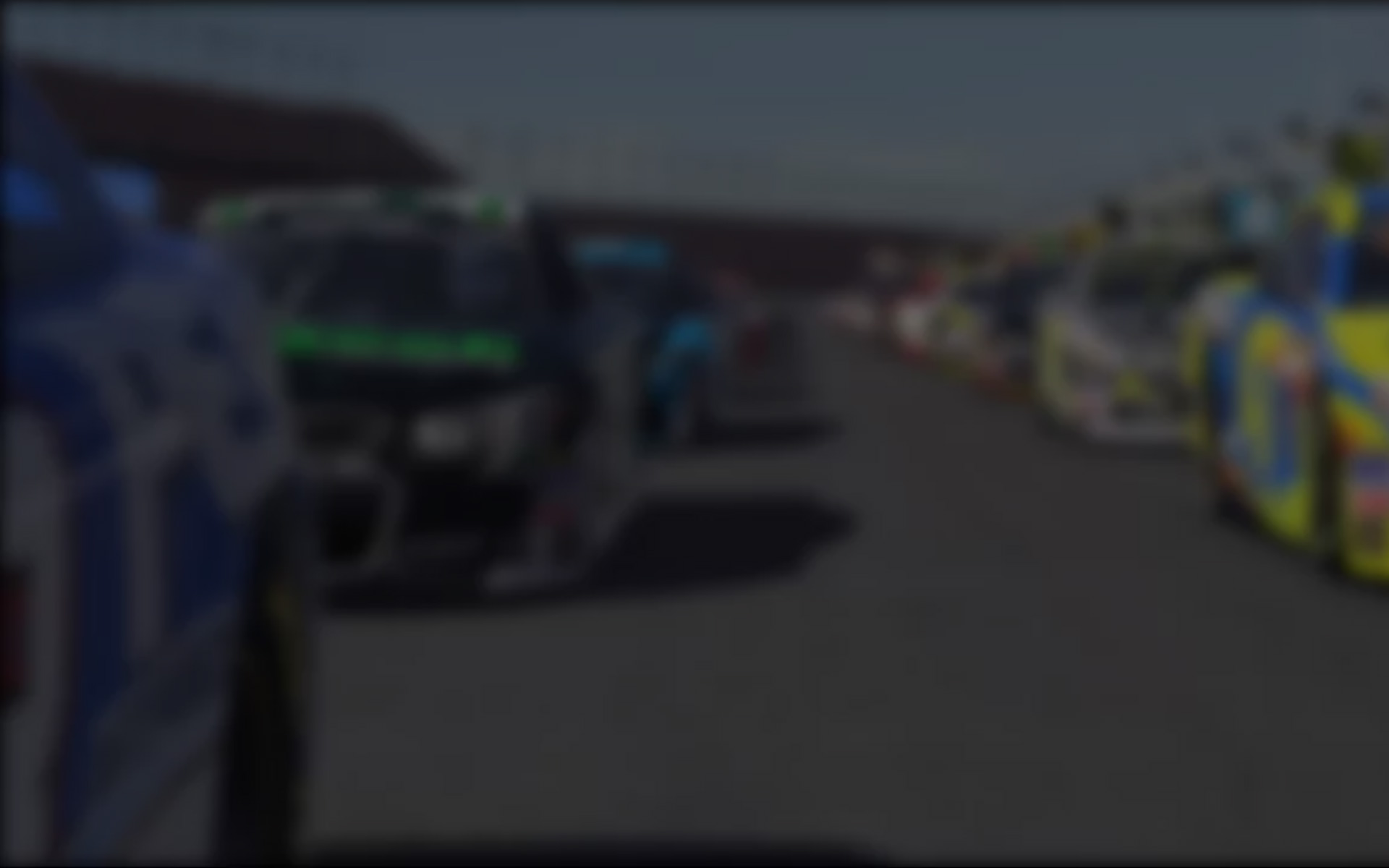 Note: The following does not represent the views of iRacing. These are just personal recommendations. — JT
So it's your birthday and you've been given some money from Gram. You want to spend it on buying tracks for iRacing, but you don't know what to buy. So you go to the iRacing forums and ask around, but get so many answers that you aren't sure what to do. Maybe this article will help. These are the top five oval tracks on iRacing that every member should have.
#5- The Milwaukee Mile
Located in West Allis, Wisconsin, The Milwaukee Mile is one of the world's oldest race tracks, having started life as a horse racing track in the 1800s and doubled as a horse/auto racing facility in the early part of the 20th century.  The one mile oval has played host to the IZOD Indycar Series, the NASCAR Camping World Truck Series, The NASCAR Nationwide Series, and several ASA Late Model shows over the years. Legendary names have raced at Milwaukee such as Junior Hanley, Dick Trickle, Bob Senneker, Matt Kenseth and Kyle Busch not to mention AJ Foyt, Mario Andretti, Rick Mears and Dario Franchitti, Rex Mays, Bill Vukovich, Parnelli Jones and even Jimmy Clark.   The famed mile was released onto the service back in October of 2008 and has been a great place to race ever since.
Some of the best racing at Milwaukee comes from the Dallara Indycar, Sprint Car and USAC Silver Crown car. The wide, flat corners can prove to be tricky, but the key is to stick to the bottom because if you can get off the corner just before your competitor, you'll have an advantage when it comes to getting to the next corner. The Milwaukee mile is a must for any Midwest stock car racing fan looking for the thrill of racing on one of America's oldest ovals.
#4- Bristol Motor Speedway
If you're ever driving through Tennessee and you listen real close, you can hear the rumble from Thunder Valley. Bristol Motor Speedway opened its doors in 1961. Originally, it only held 18,000 seats and today, that number is 160,000. Bristol Motor Speedway was added to iRacing in August of 2008 and quickly became a popular track for official and hosted races. With lap times of 15s or quicker, this track is sure to get your heart racing.
The best cars to race at Bristol are the new Super Late Model, the Tour Modified, the tough C class Trucks and the A Class Gen 6 Chevrolets and Fords. Tempers flare when you take to the track because there is no room for any mistake. One spin or a slight movement up the track will bring everything to a screeching halt. Luck needs to be on your side when you take the green flag. This track needs to be on every oval racer's account.
#3- Rockingham Speedway
In September of 2012, iRacing released "The Rock." Rockingham Speedway has played host to NASCAR since 1965. Originally it was a flat one mile oval until 1969 when it was reconfigured into a high-banked, D-shaped oval. Currently the "real" track is closed down, but the virtual track still hosts iRacing events on both the oval and road course.
Rockingham can be a really tough track to get around. The momentum you carry off the corners and down the backstretch, also known as Thunder Alley, is everything when it comes to success at this challenging oval. Because iRacing scans down to the millimeter, the bumps on the bottom lane in Turns 3 & 4 are present and only add to the challenge. Being able to hold your line and throttle control are the keys to getting around the track because close racing is very much a danger at Rockingham.
Some of the best cars to race at Rockingham include the K&N National car, the Sprint Car, and the C class Truck.  Running these cars at The Rock will provide some of the best sim-racing you'll ever experience, and I highly recommend buying it.
#2- New Smyrna Speedway
On the shores of Daytona's beaches is New Smyrna Speedway located in New Smyrna, Florida. This high banked half mile was added onto the service in December of 2011 and can be regularly seen on the K&N, Sprint Car, Late Model, and Super Late Model schedules.
New Smyrna Speedway is home to the World Series of Asphalt Stock Car Racing every February, also known as Florida Speedweeks. Eight nights of racing occurs each year and includes divisions such as Super Late Models, Pro Late Models, Sprint Cars, Pro Trucks, and Tour/SK Modifieds. Some of the best have raced at this place and have won; names like Junior Hanley, David Rogers, Richie Evans and Augie Grill will tell you what it's like to win at this place. NASCAR literally began just miles away from this facility and it is proven in the atmosphere. I highly recommend buying this track if you are looking for a good place to flex your short track muscles.
Patience is necessary to race here. Chances are, fenders will touch at this facility and most of the time, it won't be pretty. If you are looking for a place to experience the full potential of the brand new Super Late Model, then this is what you are looking for. A combination of the high banked corners and the slight kink in the front stretch will give any driver a thrill.

#1- Indianapolis Motor Speedway
And finally, #1 on the list. It is home to the greatest race in the world, the famed Indianapolis 500 held every Memorial Day weekend. The yard of bricks is a historic American racing facility and came onto iRacing in September of 2009. For over 100 years, Indycar drivers have been running on the bricks hoping to drink the milk.
When running the Indianapolis Motor Speedway, the key is to put the foot into it. With a rectangular layout, this provides short straight stretches connecting the corners. The straightaways could not be any longer. When you are running 235 MPH just inches from another drivers tires, you begin to learn finesse and learn to exercise caution in racing.
Indianapolis Motor Speedway is a true test of one driver's strength and what a driver will do to achieve eternal glory when their face is added to the Borg-Warner trophy. The only car that will truly give you what you are looking for is the Dallara Indycar and with the release of the DW12 Indycar in the future, Indianapolis will provide even better online racing.
I'm not saying that you have to buy these track.  But if you are looking for the absolute best bang for your buck when it comes to iRacing tracks, you can't go wrong with these five.
---
You may also like...
---