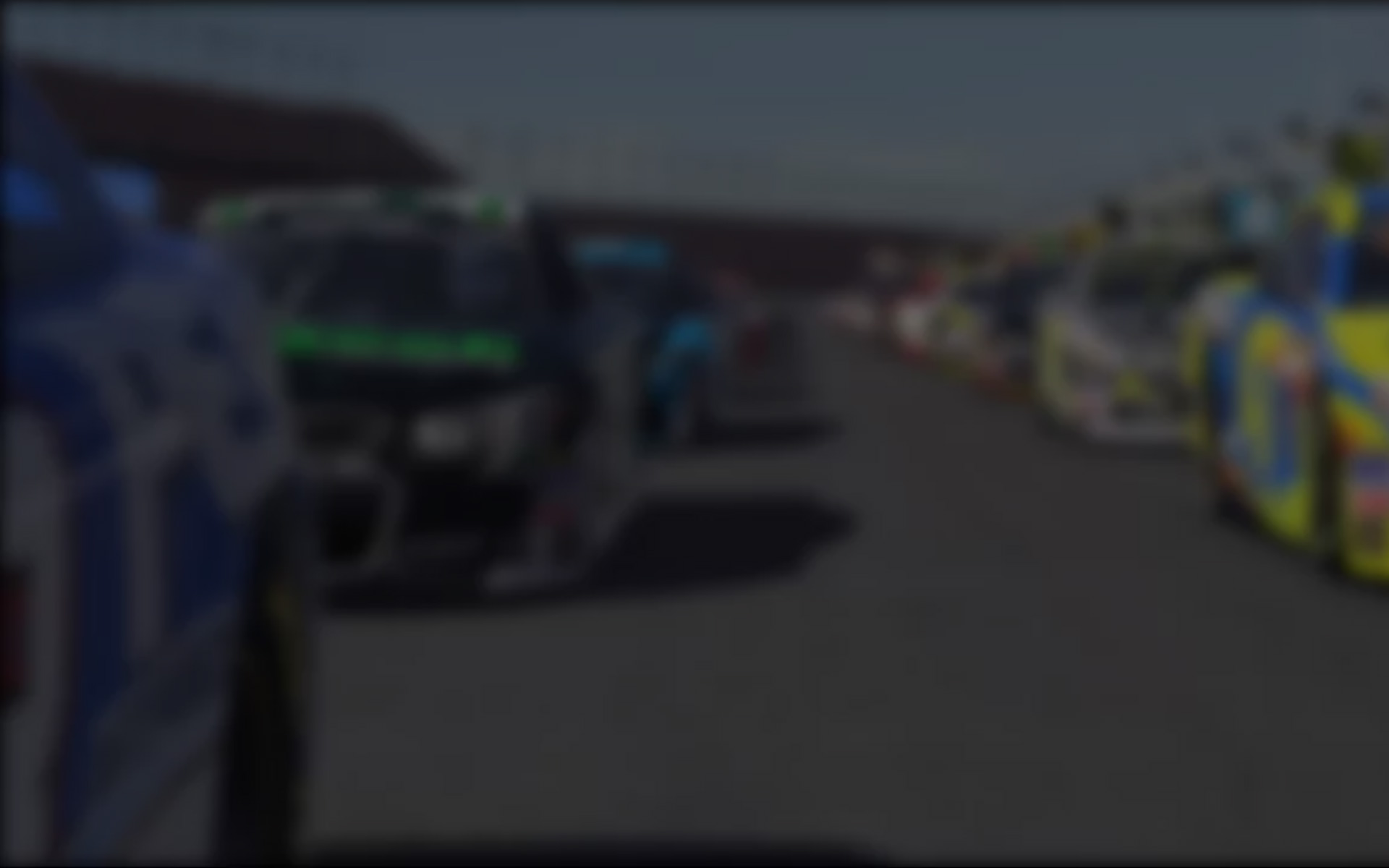 This weekend could witness a new era in sim-racing, as Hugo Luis sets-out to claim the iRacing.com NVIDIA Grand Prix Series title on Saturday in the penultimate round of the championship at the Suzuka International Circuit. In his début year of competition in online road-racing's most prestigious series, the Brazilian has surged into a commanding 65 point lead ahead of current champion Greger Huttu (who will register a full compliment of results at Suzuka), and is on the precipice of of securing over $10,000 in prize money. As the My3id Team pilot prepared for this weekend's crucial showdown, we tracked this relative new-comer to online sim-racing to get the insight on his championship so far.
Q: Tell us a little bit about yourself Hugo…
A: I born and live at Rio de Janeiro, Brazil. I'm still a student, but I have lots of goals and gonna put lots of effort to achieve them as you can't get a "comfortable" life easily in this country, unfortunately. My whole family lives here too, and most of them love motor-sports! Since I was a child, my passion for racing is huge and I had only one dream: to one day, be a real racing driver. Unfortunately to get involved in motor-sports in Brazil you need to spend a meteoric amount of money, so that was never possible and I had to try to please myself being a sim-racer.
Q: How did you get into sim-racing?
A: My first sim-racing experience started with NASCAR Racing 2003 season. I didn't have an internet connection, though. That wasn't very motivating and I stopped, but I came back into the sim-racing scene in the Live for Speed simulator in 2005. I was very young and didn't have a good wheel etc., so I didn't take it seriously.
In 2008, especially after getting help and advices of some really good sim-racers (today, one of them is a successful racing driver in real life), I could take it serious. I had a Logitech G25 and was putting a lot of effort into it. That was when I was invited to join My3id, and I didn't think twice. After I joined My3id I could still keep learning and learning, participating in important leagues such as Masters of Endurance (LFS) and taking new challenges. I also spent a lot of time reading and studying driving-techniques articles and watching the driving of the fastest drivers – that really improved my pace. At the beginning of 2010 I decided to subscribe to iRacing as I've seen it as a new challenge, since most of the best sim-racers of the world were there.
Q; Have you always been a fast sim-racer, or did you have to overcome the 'talent wall' many others struggle to surpass to take the it to the next level?
A: Like I said in my sim-racing history, I didn't start in sim-racing as a fast driver. Fortunately, with lots of effort, dedication and passion for what I was doing, I could achieve this. I prefer to think you don't get born with a gift of being a fast driver – that's something you have to work for.
"Dedication doesn't mean doing thousands of laps . . . quality is better than quantity."
Q: Are you surprised to find yourself in the position you are in your first DWC season?
A: Yes, absolutely. Before the season started I knew it would be really tough and that it would be hard to be in the top five.
Q: Were your expectations as high as your achievements have been when you started out in the iRacing NVIDIA Grand Prix Series this season?
A: Not really! My expectations were to get at least top-fives and some podium finishes, since we have a really strong grid this season. But I was surprised to be on the podium from Round One.
Q: Do you think there was any particular turning point during this season?
A: After the middle of the season. I had a couple of bad races in the first half of the season, especially when I had chances to win, but fortunately things started to work quite well after then.
Q: Do you feel any pressure being in the position you are?
A: I feel relaxed. I try to do my best on not letting pressure mess up with my mind and driving. Fortunately I could work on my mind to avoid feeling much pressure during the season and that surely helped me to achieve my results.
Q: There's been a distinct rivalry between Team Redline and My3id this season. What are your thoughts on this?
A: It's as normal as the rivalry between other teams, in my opinion. It's very similar to what we see in Formula One.
Q: If you hadn't of signed with My3id, do you still think you'd be in the same championship position?
A: I'm sure It would be harder. It's very important to be in a team, especially in a team like My3id. You have lots of guys to work with, and more important than that: we're all friends. We're not the kind of team that is just a couple of guys sharing set-ups and that's it. We spend a lot of time together, and the ambiance is really friendly, we're always working like a team. This really help us to make our job as better as possible. I consider this team as my family as I could count with them also in the 'real life world.' I'm here for three years and it feels like I've been there for decades. I'm really happy to be here!
Q: How does it make you feel when people claim your teams success is down to set-up?
A: The speculation is just silly. It's underestimating others to say this far in the season they wouldn't had a good set-up. We even got a improvement in stability by checking a rival set-up that was posted publicly, so we have seen both sides and it's more equal than the sceptics believe.
Q: Are there any team orders at My3id?
A: There is not. We usually prefer to let things play out, and if I'm correct we had a battle for the lead between two of our cars a couple of times this season.
Q: Now you're two races away from claiming the 2011 title, what is your mindset as you approach the race weekend?
A: My mindset will still be the same I had for good part of this season: Finish the race and try to do my best.
Q: How do you prepare for a DWC race? Do you do anything differently now you're close to sealing the title?
A: I think the way I prepare is not different from most of other drivers. I usually spend 5 to 7 hours a week, including practicing, setting-up the car or thinking about the race strategy. That's how I prepare for the races since the beginning of the season.
Q: What do you think has been key to your success so far?
A: Dedication and passion for what you're doing. And remember, dedication doesn't mean doing thousands of laps! Dedication means you should study the limits of both car and track: quality is better than quantity. And passion, you should love what you're doing. If you're not feeling pleasure while driving, it's time to think again about what you're doing.
---
You may also like...
---