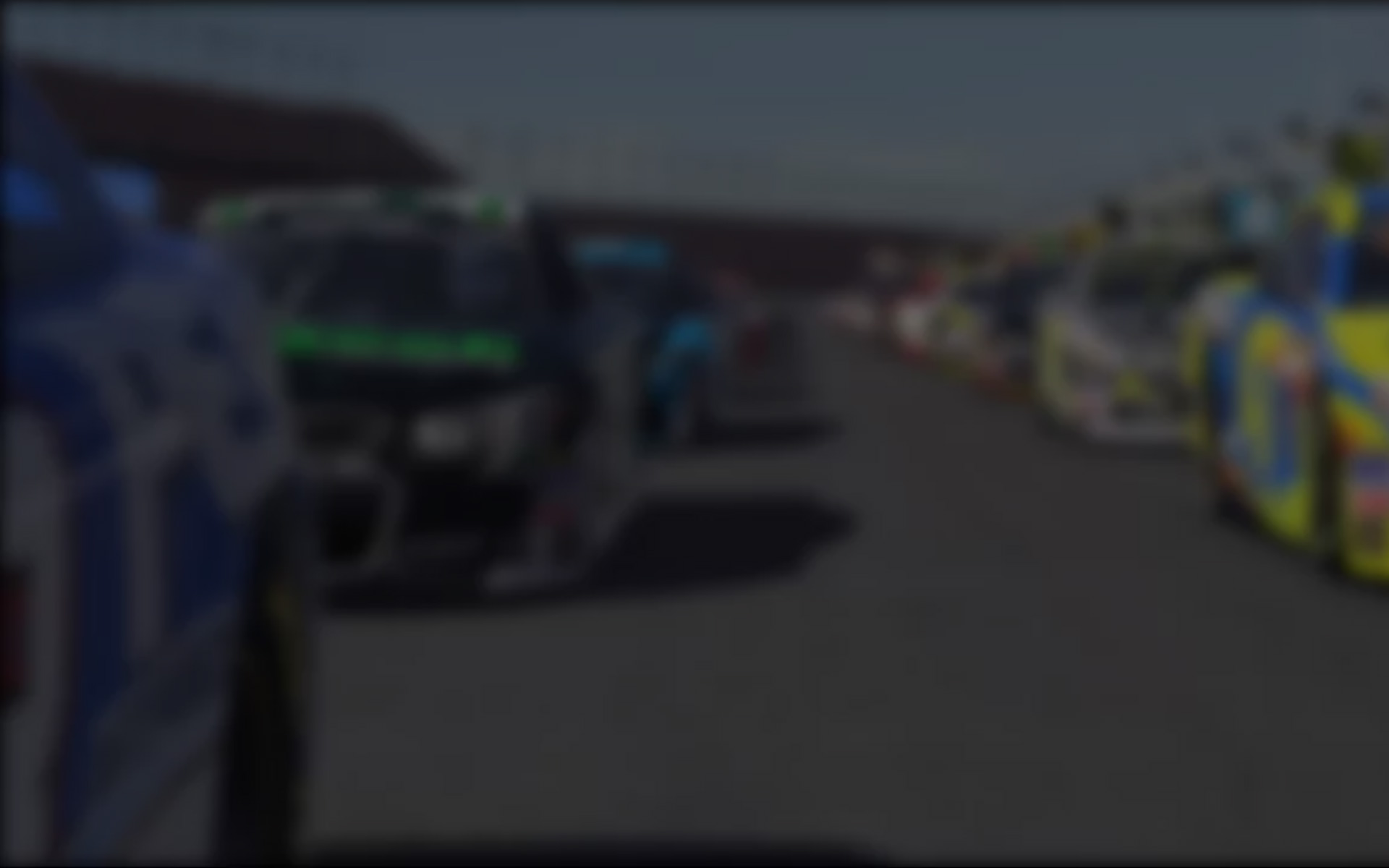 In yet another dominant display of sim racing, Atze Kerkhof steered his Williams-Toyota FW31 to a fourth victory in the iRacing.com Pro Series Road Racing at the virtual Silverstone Grand Prix circuit. With maximum points to his name, the Dutchman looks set to breeze into next year's iRacing.com NVIDIA Grand Prix Series and challenge for the 2012 title, even though there's still two-thirds of the Pro season remaining.
Starting from pole position after setting 1:18.668 lap in qualifying, Kerkhof maintained his position at the front as the pack filtered their way through Turn One aka Copse, with Jeremy Bouteloup and Samuel Libeert in close vicinity. After capitalising on a bad start for Libeert, Twister Racing's Bouteloup couldn't hang on to the coattails of the leader for the opening laps, as he soaked-up he pressure from the third place Radicals Racing Formula One car. Heading into the high-speed Stowe corner for the fifth time, Bouteloup finally succumbed to Libeert's persistence, and conceded the second position when correcting a slide.
By now, Kerkhof's advantage was nearly three seconds, as Libeert set about closing the gap, and with clear air ahead of him, the Frenchman was matching the leader's pace.
"I failed my start again, and again Jeremy Bouteloup took a good start and overtook me," Libeert explained post race. "I was unable to pass Jeremy before he made a mistake so I was already 2.7 seconds behind Atze, but I knew my pace was good enough to catch him so from this lap I pushed hard."
However, in his endeavours to catch the leader, a couple of small mistakes cost Libeert crucial time, giving Kerkhof a five-second advantage when the pair headed to pit-lane on Lap 24. For the ensuing twenty-one laps Libeert kept the leader in his sights, and maintained the margin until making his final visit to the pits on Lap 45. Electing to take fuel only on his second pit stop, Kerkhof  extended his lead to seven-seconds as he headed into the final stint, and looked set to cruise to the chequered flag.  But with five laps remaining, the Team Redline pilot hit a virtual wall of traffic as the likes of Richard Crozier, Norbert Wolf, Dave Gelink and PJ Stergios battled for position, albeit a lap down. Dropping several seconds as he negotiated the quartet of lapped cars, Kerkhof could see Libeert in his mirrors, who had now reduced the gap to less than two-seconds with just a couple of laps left on the board.
"They weren't giving me any room soon to pass . . . but this was just crazy." — Atze Kerkhof
Fortunately for the Dutchman, Libeert had to pick his way through the same traffic, which gave Kerkhof enough breathing space to claim his fourth iRacing.com Pro Series Road Racing win at the chequered flag.
"I saw some great battling in front of me, it was like I was sitting front row to spectate.  But as soon I closed into the group I saw on my HUD that Norbert Wolf, Dave Gelink and Richard Crozier were in front of me," Kerkhof shared this week. "They were battling hard and knowing the nature of those drivers, they weren't giving me any room soon to pass . . . but this was just crazy. I lost four seconds in two laps on Samuel and because of this my lead became insecure. In the end it was a stable race and I didn't have to fight too hard for this one. Samuel nevertheless showed he's a DWC top contender and my congratulations to him and Jeremy for making it to the podium."
Once Libeert had reclaimed second position in the early exchanges, Bouteloup found himself in a solitary run to the podium, with an unfettered drive to the finish — thanks in part to a tenacious opening stint by Pablo López who held-off a fleet of FW31s in his opening laps in fourth position.
"I passed Samuel on the start, making an excellent launch as always. But after three or four laps in front of him, I almost lost the car in Stowe because of misjudging the entry of the corner," Bouteloup said following the 60 lap online race. "Fortunately, I was able to recover and not lose too much time and keep the third spot. Then the race became quiet, lap after lap. My only goal was to be consistent and everything went well, including pit stops."
For the aforementioned López, his brave fight for a top-five finish all but evaporated over the course of his pit stops. Holding-off the likes of Sebastian Schmalenbach, Martin Krönke, Andre Boettcher, Simon Crochart, Roland Ehnström and Rudy Van Buren for 24 laps, Radical Racing's López saw his fourth position morph into seventh as the pack shuffled after taking service. The first to make it past López was Boettcher, who took the position in the Club chicane, followed by Kronke and Crochart, who leap-frogged their way up the order during the pit stops. López ' second trip to pit-lane proved to be just as damaging, with Schmalenbach, Ehnström and Van Buren all gaining from the Iberian's pitting tactics.
"Welcome passengers to the López train, next stop is at the box in 25 laps," López mocked post race. "I was strong but not really fast in race pace, but couldn't believe I could maintain the fourth position all stint. It was INTENSE and FUN then I failed the fuel strategy and lost lots of positions in pits."
"Welcome passengers to the López train, next stop is at the box in 25 laps." Pablo López
In contrast to those fluid opening laps, Krönke found himself ensconced in a comfortable fourth position ahead of Crochart and Boettcher by the time the field had completed their second pit stops.  A little further down the road, Schmalenbach held the advantage over Ehnström and Van Buren.  With the six of them running at a similar, mistake-free pace, there was no change to the order when they were greeted with the chequered flag and so they secured their respective positions from fourth to ninth, with the "López train" arriving at the station in tenth.
With four rounds of the iRacing.com Pro Series Road Racing Road Racing now complete, "Atze Kerkhof" is still the only name to adorn the winners' board, holding 200 championship points as a result. Placing second on the standings table is Ehnström on 110 points, seven more than Kronke who, in turn, is two points clear of Crochart.
Round Five of the iRacing.com Pro Series Road Racing Road Racing heads to Philip Island this upcoming weekend. Can Libeert go one better this time, or will Kerkhof stand on the top step of the podium yet again?
---
You may also like...
---