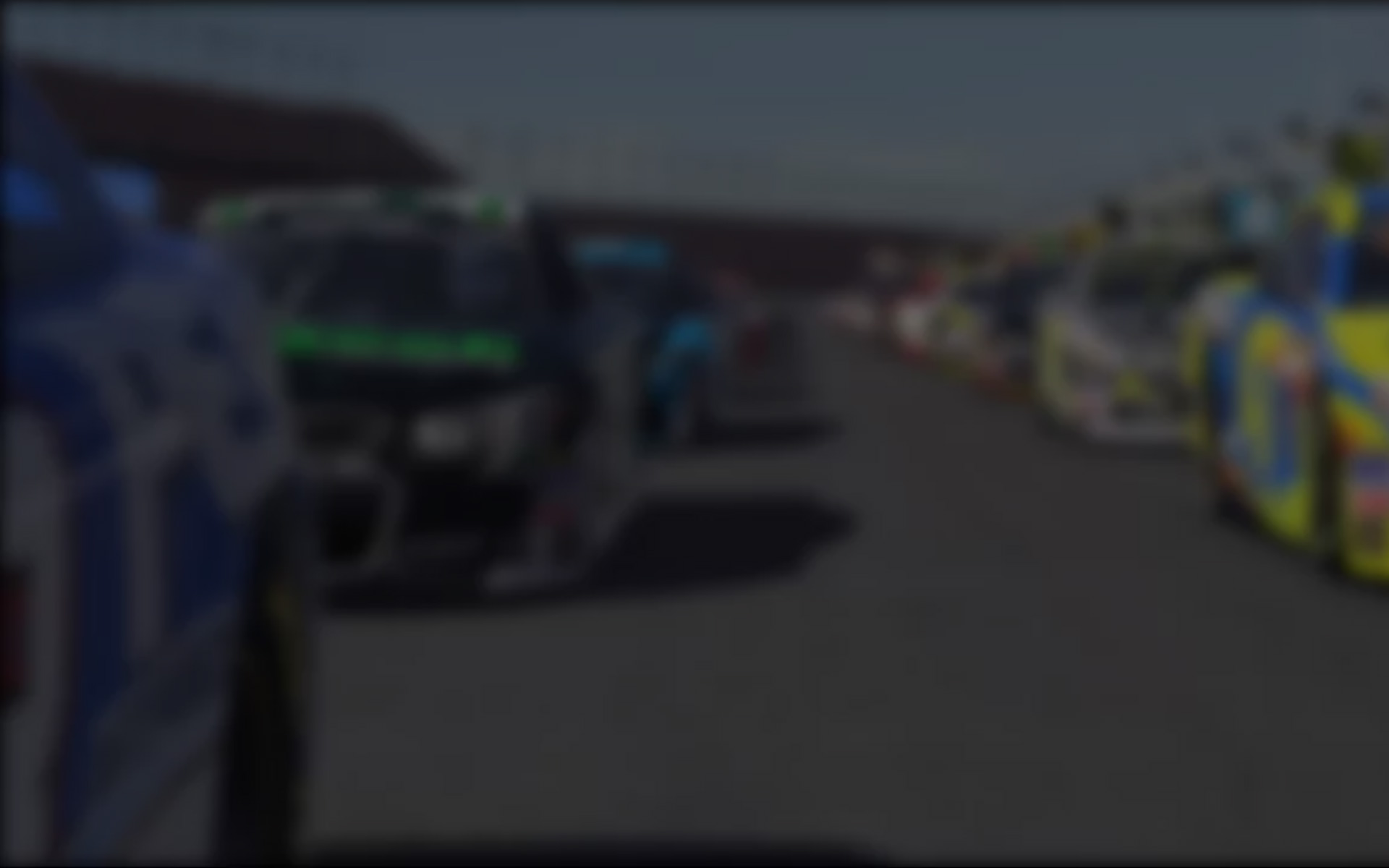 The second week of this year's iRacing.com Classic Grand Prix Series was held at Belgium's Circuit Zolder this weekend. A cold weather system made this 4km (2.5mi) course very slippery and challenging, and reduced the number of pre-Sunday warm-up races to a below-average six as drivers and teams worked on setups and acclimatization.
33 cars showed-up on the grid this Sunday. Pole position went to Gernot Fritsche of Team Essex Lotus, with a time of 1:20.474. Beside him on the grid was Matt Pawelski (with RAM Viceroy), who hustled his Lotus 79 around in a time of 1:20.862. The field was large and varied, with the slowest qualifier registering a time of 1:25.635.  In the pits, the conversation was about whether the sim-racers would be able to handle the traffic throughout all 38 laps without creating a wreck-fest!
Excitement was in the air, and the drivers' emotions varied between anxiousness about the field size, and the anticipation of great competition.
The cold tires, exacerbated by the cool Belgian air, were expected to cause havoc at the start and for the first couple of laps. And, indeed, we saw the mid-field drivers slipping and sliding through those first turns, giving up position to more patient and careful drivers.
For the first time in this writer's memory, the top seven qualifiers in the race maintained their positions throughout the race and finished in the same positions! That's not to say it was all easy cruising: Andrea Ventura of Equipe Ligier Gitanes, Daniel Garrison Jr, and Daniel Curtz (racing for RAM Occidental) managed to stay tight together throughout most of the race, and ending up within five seconds of each other after 38 laps in their fifth through seventh place finishes. A change of clothes was needed by all three after such a tense race!
Mark Pickford (Team ATS) slowly made his way up the field from his 20th-place start, finishing 10th. Along the way, he dueled closely with Roy Stevens of Osella Squadra Corse, and chased David Azavedo from Team Marlboro McLaren and Ignazio Pinella of Team Essex Lotus for a good part of the race. Other notable drives included those of Cam Walsh finishing 12th from his 26th place on the grid, and Randy Hachez, who toughed it out to an 14th place points haul from his start in P24.
Barry West, of Candy Team Tyrrell, had some intense racing with Pinella as they swapped positions several times. On the last lap, he had to contend with an aggressive move by Oscar Magnan (RAM Viceroy) but managed to save his eighth-place finish.
In the end, it's speed that counts. And Fritsche showed plenty of that on his way to a well-deserved first-place finish. He recorded the fastest time of the race (1:20.722), and an average lap time of 1:22.454 with only one off-track incident. Impressive, especially considering the number of cars he lapped (most of them twice!) without incident.
Vincent Chavatte of Team Marlboro McLaren but having borrowed another car, experiences what most people experience in these races: Gernot Fritsche speeding by them!
After the race, words commonly bandied about included "Intense!" "Exhilarating!" and "Exhausting!" The overall consensus was that the high amount of traffic and excellent driving manners combined to make this the absolute best type of racing. 25 drivers, out of the original 33, finished this grueling race, further confirming the excellent reputation of the Lotus 79 drivers!
"Let's do it again," said the drivers. We'll do just that next week at Circuit de Spa-Francorchamps, again in Belgium. The weather is expected to remain cool, so drivers are looking at what they learned at Zolder to improve their experience next Sunday. The main SoF race will be held on Sunday the 16th, at 16:30 GMT. See you there!
---
You may also like...
---