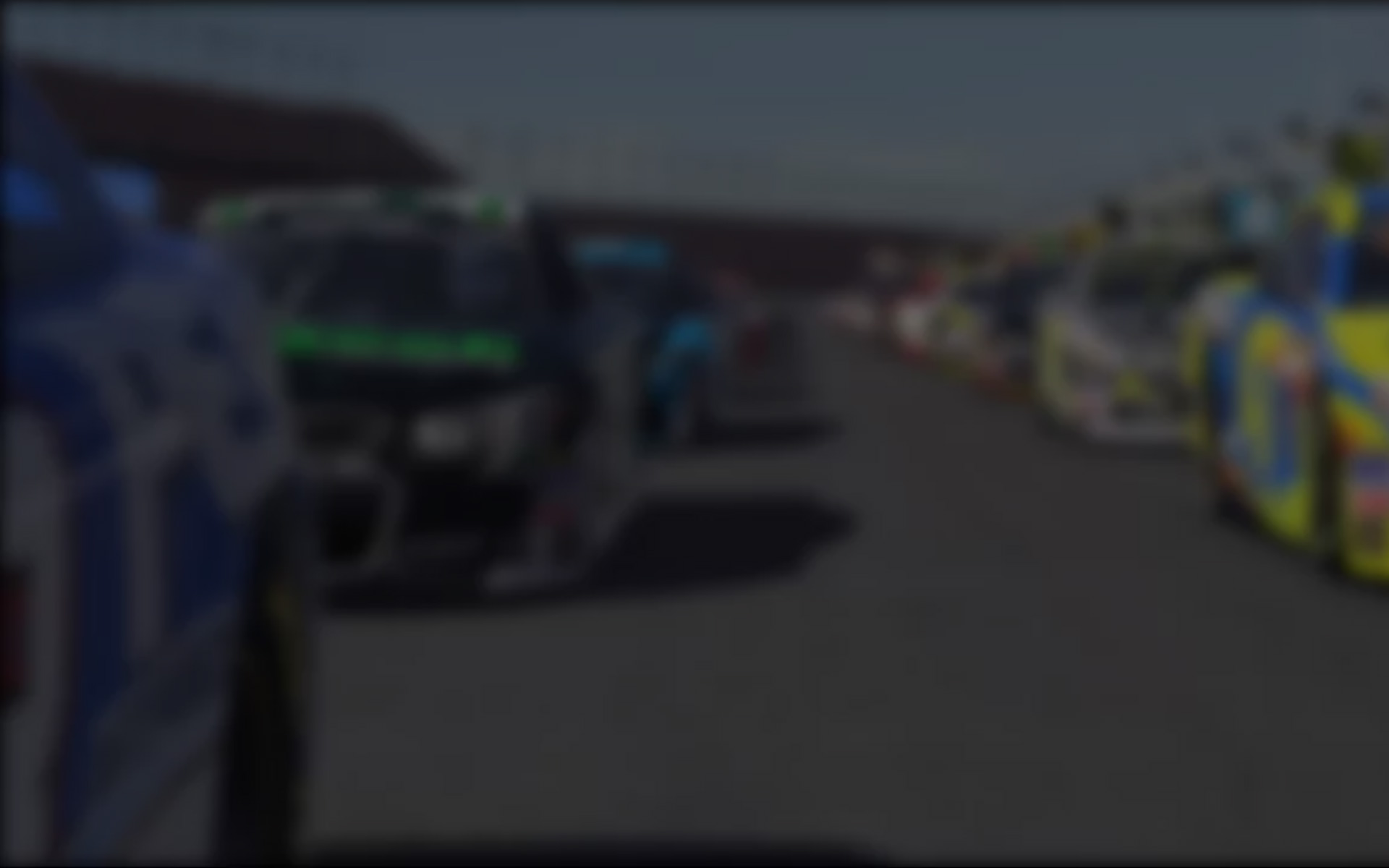 The Classic Lotus Grand Prix Series held its sixh weekly race of 2014 Season 2 at the historic Brands Hatch Circuit in Kent, England. Cool weather greeted us, but the skies were clear and the crowds were in abundance.
Brands Hatch is a surprisingly challenging course for the Lotus 79. To wit, the average incidents per race this week was 5.83, second only to COTA for all of 2014. The combination of cold temperature, elevation changes, narrow road and off-camber turns requires (even) more skill than usual.
Sunday saw 26 drivers join the main race. Seven warm-up races were held earlier in the week as well. Participation was lower than usual: some blame the difficult course, others blame a flu bug that is affecting some drivers. In any case, Nuno Moreira of the Ligier Gitanes team took three of those warm-up races, leading to high hopes for him on Sunday.
Lotus' Gernot Fritsche won pole position today with a qualifying time of 1:13.703, a fraction ahead of Moreira's 1:13.715. Newcomer (welcome!) and only female racer in this series Sheriann Mills, driving for the Arrows team, qualified last with a time of 1:24.593.
At the start
Brabham driver Bill Fraser, obviously still suffering from that flu bug going around, mistook the red lights for green and launched early. Oddly (for him), Moreira wasn't moving, and a sudden swerve didn't avoid causing damage to both cars. Moreira, temporarily disoriented from the unexpected hit from behind, missed the green light and served as an obstacle to be avoided as the other cars started around him. Fittipaldi Copersucar driver Mark Fisher was abducted by aliens after a slight bump in the melee. In summary, that was a very odd start from two experienced and respected drivers. They bought the rounds after the race, so all is forgiven.
The Race
Theodore Racing's David Wormald took advantage of the race start's confusion to propel himself to 3rd place after Turn One (after Fritsche and Ferrari's Sam Dobie). Right behind him, Walter Wolf's Marko Kiikka put pressure on Wormald for the first five laps until finally overtaking him and then distancing himself from Wormald. Right behind Kiikka came Shadow Racing's Julien Flouret, and Wormald and Flouret battled for seventeen anxiety-producing laps before Wormald lost his position from an off-track error. Flouret took advantage, as did Ligier's Håvard Espeland.
Elf's John (over the) Hill spent most of the online race trying to close and pass Williams' Mark Pickford. Unfortunately, the combination of a surging Julio Cesar Hauer (Ferrari) and a small mistake on the last lap caused him to lose position and forfeit seventh and eighth place.
ATS driver Jack Hinchman and Williams driver Marc Dorval also dueled for many laps near the front of the race, and again near the end of the race. Hinchman struggled with his car in the early going, allowing Dorval to take advantage until an error on Dorval's part allowed Hinchman to regain position and never relinquish it.
New Arrows driver Sheriann Mills had to quit halfway through the race due to car control issues caused by the starting melee, but she gained much experience from her outing. We hope she can continue with the team in this series.
The Finish
Gernot Fritsche won this Sunday's race, but it was a close one as Sam Dobie was less than three seconds behind. Marko Kiikka can in third for another podium win for him and his team. Fritsche also managed the race's fastest lap time of 1:15.222, while Dobie was the sole incident-free racer of the day.
Next Week
Brazil's Interlagos track beckons for our seventh race of this season. It figures to be an exciting sim racing event, as Brazil is also hosting the World Cup of Soccer! We expect our drivers to behave, though. Check-out all the pre-race action in the Lotus79 forum, and follow the drivers as they practice, qualify, and prepare for our main Sunday race at 16:30GMT. See you then!
---
You may also like...
---