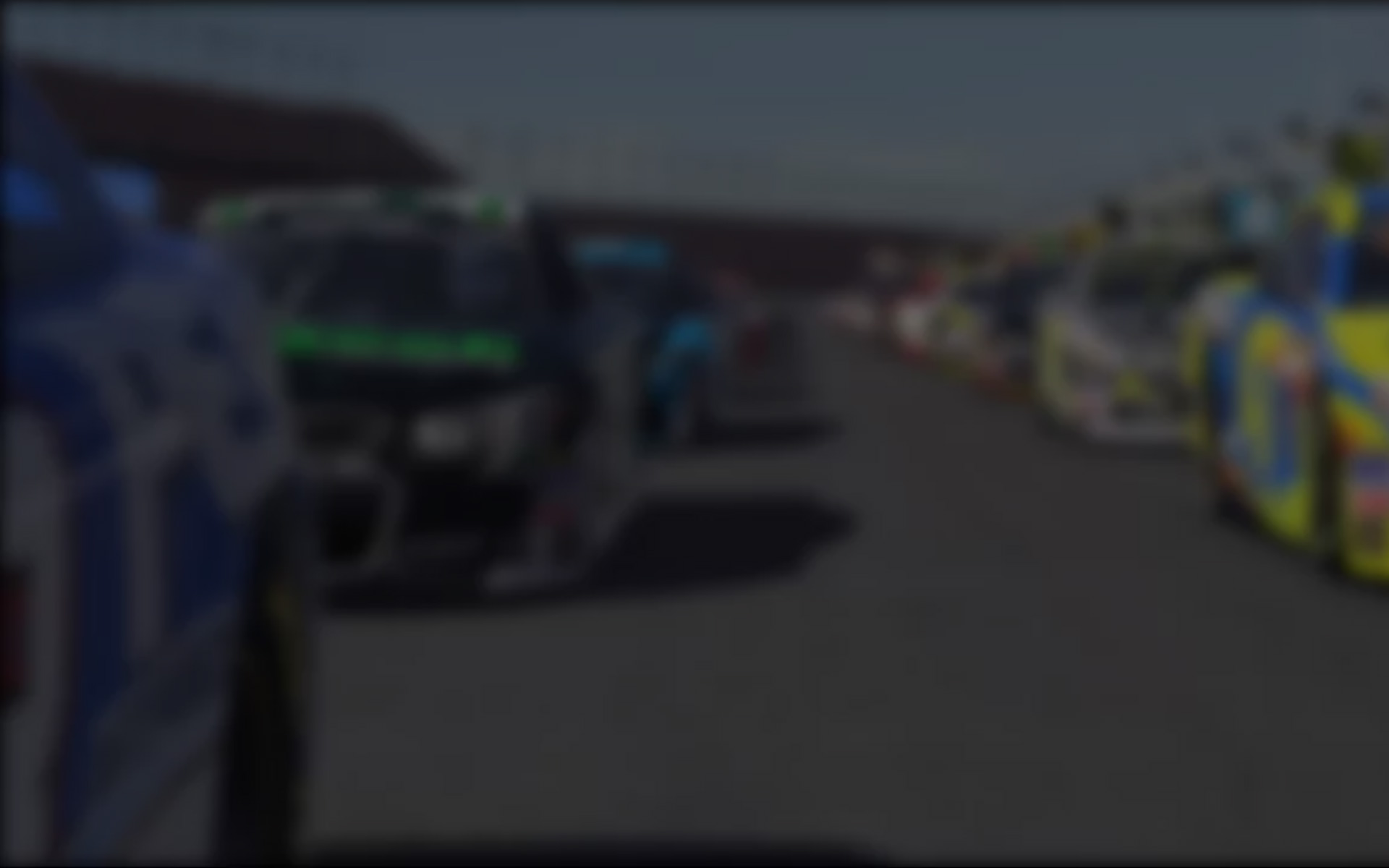 The Classic Lotus Grand Prix iRacing Series held its eighth race week of the season at the Silverstone Circuit in Northamptonshire, UK, this past Sunday. Chilly temperatures of 66F (18C) and a 10MPH (16kph) westerly wind required windbreakers for the fans, and setup and gearing adjustments for the drivers!
Five warm-up races were held in the week leading up to the big Sunday race. ATS' Daryl van der Geer, Matt Pawelski of RAM Viceroy, Nuno Moreira of Albilad Williams (x2), and Essex Lotus' Gernot Fritsche won those races. Moreira earned pole position this week with a time of 1:27.833, just edging out Fritsche's 1:27.878. Ligier Gitanes' Ben Chadwick was third at 1:28.438. The race's slowest qualifier had a time of 1:32.782.
The race gridded 35 cars this Sunday's race, and included 30 regular CTC team members.
We saw a great start to the race: no incidents were recorded, and all 35 cars made it through the first Lap! That's a great testament to the skill, patience, and respect all these sim-racing drivers bring to the Lotus 79 series.
On Lap Two, Vincent Chavatte (Marlboro McLaren) narrowly evaded a slowed Cam Walsh (Shadow Cars), causing Walsh teammate Mark Winfield to slow further, and an unaware PJ Gaudie from the Osella team rammed and destroyed Winfield's car.
Van der Geer was running quickly in fifth position on the fifth Lap when he spun out turning into Magotte. Andrea Ventura (Ligier Gitanes) and James Rawson (Candy Tyrrell) quickly took advantage. Van der Geer would battle back to take sixth place at Luffield during the 15th Lap (Rawson oversteered through the Turn), but Ventura held fifth to the end. A little later, PJ Salley saw race-ending damage after Turn One from an overtaking Moreira who misjudged the slower car's movements. Moreira apologized profusely for the incident, and fought with a damaged front-wing for the rest of the race.
Lap 10 saw Julien Flouret speeding through the Priory and bumping into Theodore's Hävard Espeland. Espeland lost control and spun out but was able to continue through the grass and back onto the track. Flouret, disoriented from the hit, took a while longer and lost six positions to start off again in 22nd place. Espeland suffered another mishap in Lap 27th and wasn't able to finish. Flouret regained his composure and finished a respectable 14th.
Essex Lotus' Juho Raina was battling to overtake van der Geer in the 11th Lap. As soon as he passed van der Geer, however, Raina touched a patch of grass and went spinning into the fields while Marko Kiikka (Parmalat Brabham) sped by. We think Raina's temper was feeling hotter than his engine, at that point.
Around the same time, Walsh was merrily driving alone in 27th place when he missed a turn's exit and spun out. Walsh is known to drive best in a pack, and not so well alone, and we saw a fine example of that today.
Salvatore Larne was in 21st place during Lap 17 when he lost control in the Copes and letting Flouret go by. Two laps later, Larne was chasing Peter Mischek when he found the wall just before the Priory, ending his race.
Warsteiner Arrows' Giosue Leocata spun through Luffield in the 19th Lap, letting Kiikka and Marlboro Alfa Romeo's Mark Fisher pass. A tight battle with Fabian Gerber (Renault Elf) in the 25th Lap saw car contact that caused Leocata's car to take flight and end his race.
Throughout all this, Moreira worked his damaged car feverishly to fend off Fritsche. Finally, nearing the Abbey in Lap 26, Fritsche was able to overtake Moreira and widen his lead over the next four laps to finish almost seven seconds ahead.
Chadwick, just two seconds behind Moreira, claimed third spot on the podium. Fritsche turned in the fastest time in the 29th Lap at 1:28.691, and added to his lead in the Series' Championship points over Chadwick.
The sim series re-crosses the Atlantic, running at the Virginia International Raceway, where the temperature is usually much warmer than we've seen recently. We hope to see you there! The main SoF race will be held on Sunday the 30th of March at 16:30 GMT.
See the action on YouTube! Subscribe to the Lotus CTC channel at http://www.youtube.com/channel/UCTLBMFAk_IGi8BhDKOJOrcA?feature=watch
---
You may also like...
---