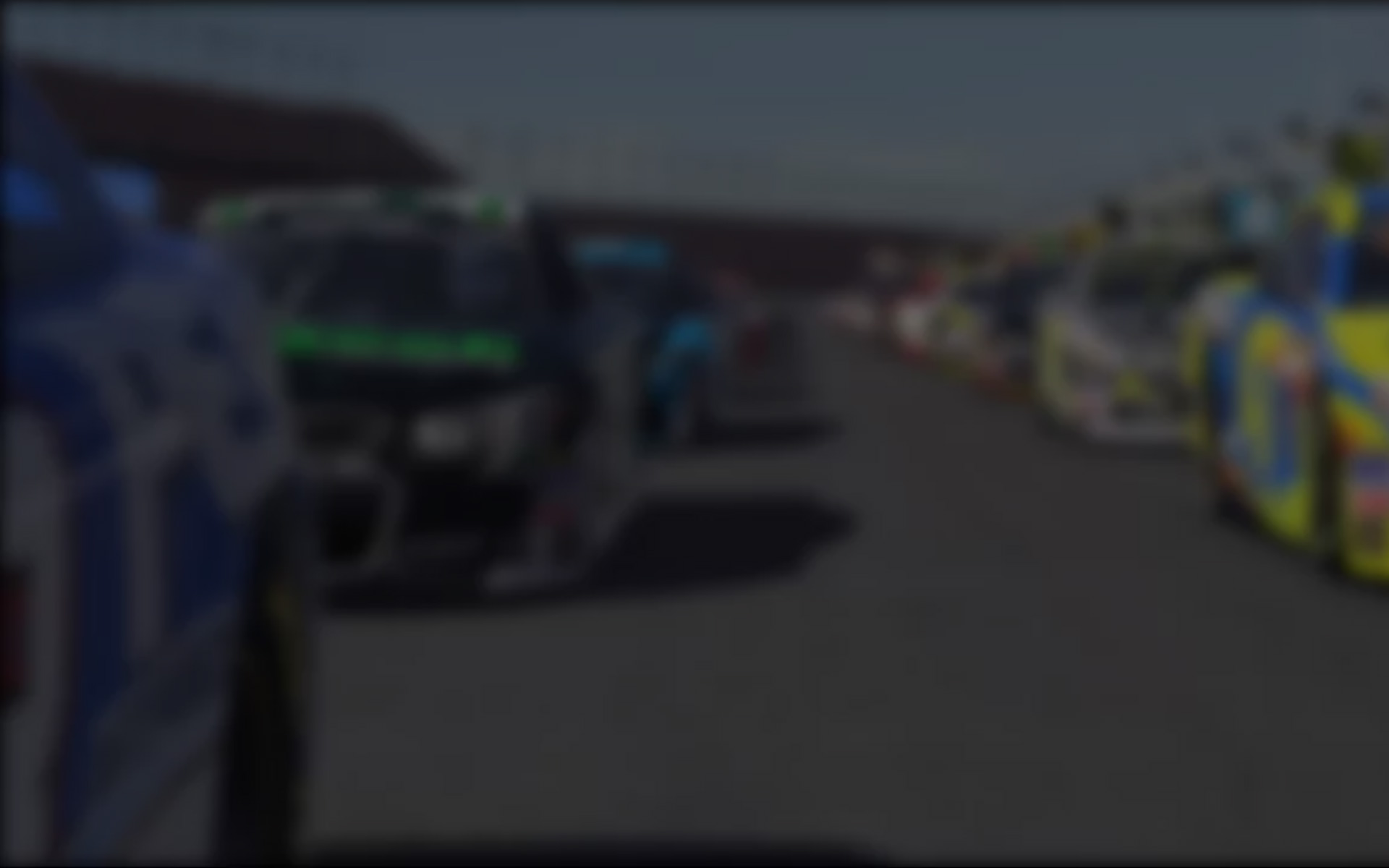 October 28th, 2016 by Jason Galvin
The race had it all: side-by-side action, spectacular wrecks, fuel milage, pit strategy and yes, a photo finish, even if it wasn't on the final lap. And in the end, the car that spent the most time up front, held on to win.
Jason Galvin picked up his second win of the Lionheart IndyCar Series presented by First Medical Equipment season in the American Cancer Society/Race for the Cure 200 at Atlanta Motor Speedway Wednesday evening. Galvin kept his nose ahead of Chris Stofer as the caution flew exiting turn four and the leaders coming to two laps remaining.
"It was borderline dizzying out there," Galvin said from the virtual Victory Lane. "To keep hugging the bottom, you had to keep your eyes focused on that white line and I had to keep telling myself 'just keep hitting your marks.' Fortunately it worked out and we got kinda lucky with the timing of that yellow right there."
Galvin led a race-high 46 laps, while becoming just the third driver to win multiple races this season. Stofer was looking to do the same, while trying to make it two in a row after his win at Kansas one week ago. The two, along with Brian Yaczik dazzled the crowd all night, combining to lead 94 of the 133 laps.
But it was Yaczik who brought out the race deciding caution. With three laps remaining, the series rookie tried to shoehorn his way inside Galvin on the back straight. Galvin closed the door, causing Yaczik to drive onto the apron and back up onto the track in turn three. After a pair of wiggles, Michigan simracer looked to have it saved. But under power, on 33 lap old tires and with little fuel aboard, his virtual Dallara DW12 snapped around, and Yaczik smacked the wall before rolling violently down the front straight. He'd finish 21st.
"I felt bad, but I didn't," Galvin said. "Yaczik ran a great race, I have a ton of respect for him, we raced clean and hard all night. But with three laps to go, that's for the win. I'm sorry, but I'm not sorry, because I hope he would've done the same thing."
"Week in and week out, it's the best show on iRacing!" – Jason Galvin
During the chaos, Galvin too bobbled on old tires, and Stofer began to make his move. But with the two entering the first kink on the 1.5-mile speedway's front section, the caution flew for Yaczik.
"I think that's some karma," Stofer said of his second place run. "Last week we had the yellow come out and it was reversed, I was just in front. That's how racing goes."
Stofer's teammate at Adrenaline Motorsports, Tony Showen, came home a strong third after starting outside the first row.
"Certainly in my mind I was thinking I was overdue, so I'm happy," Showen said. "Once I saw those guys were up there, I had a good gap where I knew I wasn't going to catch them and I had a good gap behind me, so I was conservative on that last run just to save the tires."
Four cautions slowed the race for 14 laps, but it was a wreck that didn't bring out the yellow that had the most impact on the results.
On Lap 27, polesitter, race leader and series champion Jake Wright was battling Dylan Lee, who had stayed out on the first caution to gain track position. As the two exited turn four, Lee appeared to come down into Wright, sending the two-time champion sliding through the grass. Lee also spun across the grass. Wright's car was severely damaged, finishing 25th, while Lee rallied to finish 6th.
The setup allowed for action-packed racing throughout the field, and the results supported it. Galvin drove from 24th to the win, while five other top ten finishers started outside the fast ten in qualifying.
Ronald Hacker and James Krahula rounded out the top five. Lee, Jared Turnbull, Dan Geren, Pierre Daigle and Tyler Turnbull finished sixth through tenth.
With the championship already locked up, Wright leads Dan Geren by 191 points. Jonathan Goke, out on deployment with the United State Air Force, is 48 back of Geren in third, but likely to fall behind Jason Robarge and possibly James Krahula after the double-points season finale. Robarge is 22 points back of Goke, with Krahula another 33 behind.
Galvin sits in sixth, but an intense battle with Joe Hassert, Ron Hacker, Michael Gray and Pierre Daigle see the back half of the top ten separated by just 32 points.
For Galvin, winning twice in his second season was something that seemed out of the realm of possibility just three months ago.
"It's just incredible, the group of guys we race with week in and week out, it's the best show on iRacing I think," Galvin said. "And we threw the pink wheels on it to support Susan G. Komen Race for the Cure and the American Cancer Society. What a great race."
The Lionheart IndyCar Series presented by First Medical Equipment takes the week off before packing up and heading west to Auto Club Speedway for 300 miles of action packed racing in the season finale. The final Triple Crown race of the season as well, the Auto Club Speedway 300 can be seen in its entirety on Wednesday, November 9, when the Global SimRacing Channel broadcasts the event on iRacingLive at 10:40 p.m. EST.
---
You may also like...
---