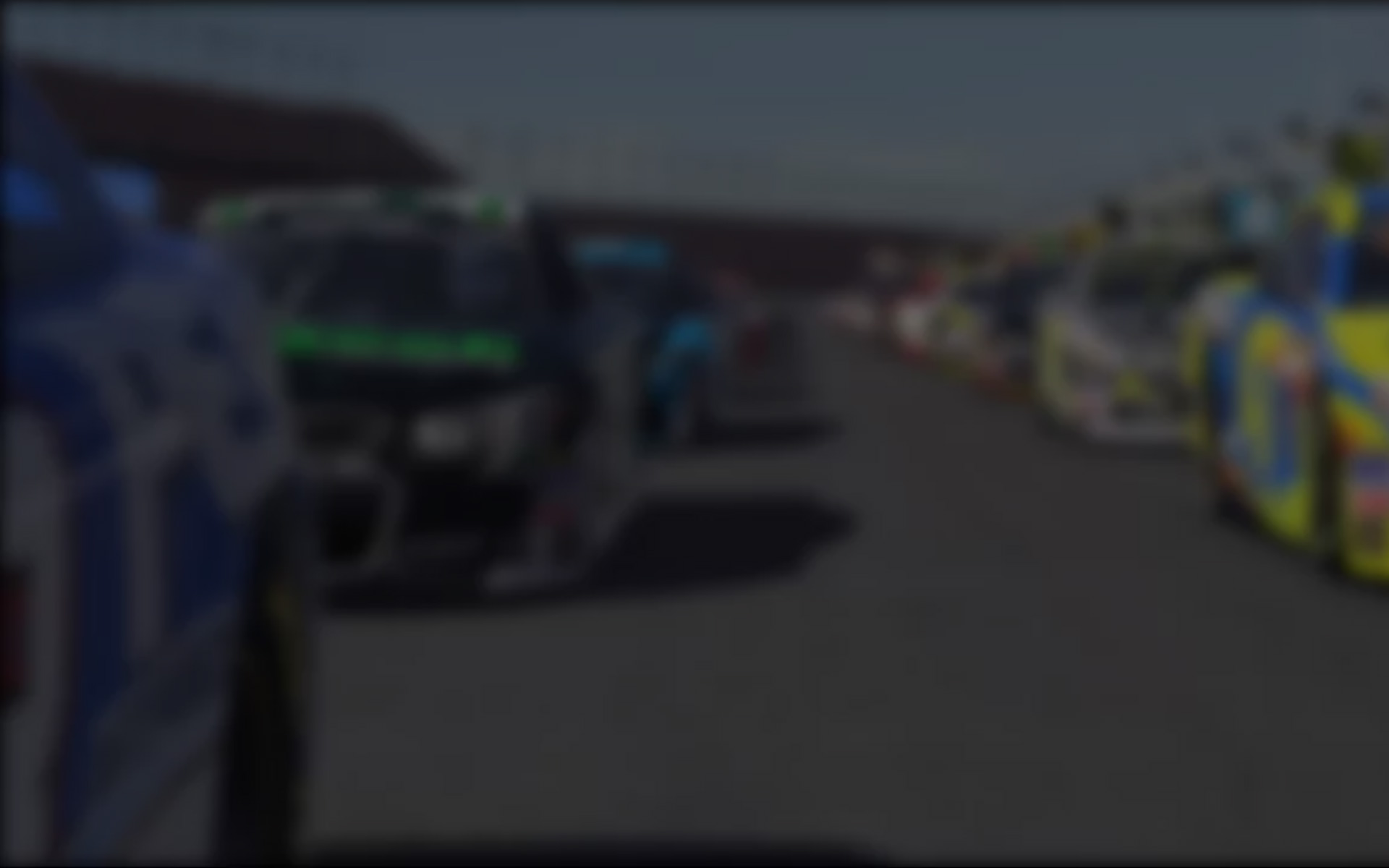 Michigan International Speedway played host to Week Four of the shortened NASCAR iRacing.com Class A Series (NiCAS), and the reputation of tight racing, with even tighter finishes, held true once again. The two mile oval located in the scenic Irish Hills of Brooklyn, Michigan allows for drivers to experience speeds of nearly 210mph as they sail down the 3,600 foot front stretch, into the 18 degree banking of Turn One. MIS is not only a favorite among many competitors, but spectators as well, as the 73-foot-wide corners allow for three and four wide racing at unworldly speeds.
Jared Crawford headed the star studded lineup with a 381 point win in his only start of the week. Crawford is no stranger to victory lane in big races, but his dominating win in Sunday night's 5946 SoF was big, even for the veteran. NASCAR iRacing.com Series World Championship (NiSWC) competitor Crawford led 43 of the 70 laps around MIS to take the win over the always challenging Kenny Humpe. Former NiSWC winner Adam Gilliland led seventeen laps to round out the top three, while the new points leader Dylan Duval and Brandon Kettelle rounded out the top five.
There was no shortage of talent taking the all new Gen6 cars for a test drive around MIS, as NiSWC competitors filled in eight of the top twelve spots in the weekly standings. While Crawford reminded everyone what he is capable of with 381 points, the up and coming NiSWC driver Peter Bennett filled out the podium behind top of the Class A licensed drivers, Kenny Humpe.
Michigan has always been a favorite among iRacing competitors, as the high speeds and draft help level the playing field for drivers without top notch setups. John Clayman couldn't get enough of the blistering speeds as he notched seventeen starts in the Irish Hills, but left disappointed as victory lane eluded him. John Rhine, Geran Rose, and Scoot Johnson were all tied for second in the most active category, all of which were just one start shy of the bar set by Clayman. David Colyer Jr. scored the most wins, pulling his Gen6 car into victory lane five times, while Randy Hockaday was on his heels with four wins.
A trip to Iowa is next up for the NiCAS, as the Gen6 cars will tackle 125 laps around the 0.875 mile D shaped oval. One of America's newest ovals, Iowa is full of character unique to itself. Featuring two vastly different turns, getting a handle on these high powered stock cars will be no easy task for crew chiefs and drivers alike. Be sure to check back at inRacingNews.com for a full recap as the NiCAS passes the half-way point in 2013's opening Season.
---
You may also like...
---