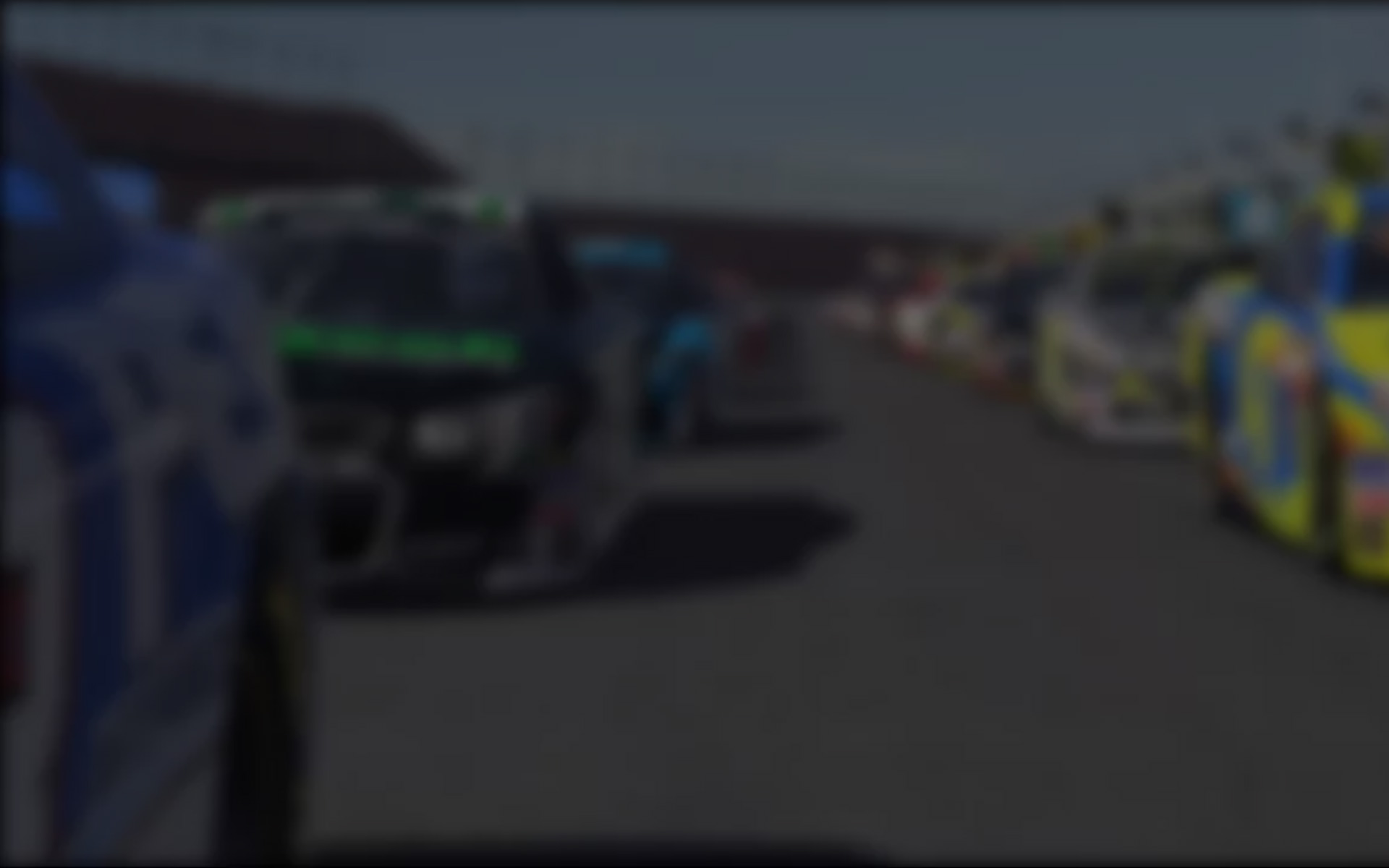 The always exciting Bristol Motor Speedway opened its gates and played host to the NASCAR iRacing.com Class A Series (NiCAS), for week three of their shortened season. This marks the first trip to the famed short track for the new Chevrolet SS and Ford Fusion Gen6 cars on iRacing.com. Bristol has built a reputation on trading paint, bending fenders, and this week would be more of the same as drivers made 175 pressure filled laps under the stars in Tennessee.
Former NASCAR iRacing.com Pro Series (NiPS) front runner Dylan Duval claimed top honors on the week, earning two big wins in the process. Despite competing in four races and having to average out his points total, Duval managed to edge out NASCAR iRacing.com Series World Championship driver (NiSWC) Landon Huffman in the weekly standings. Duval led a dominating 110 laps in Thursday night's 5545 SoF en route to the 353 point win. Former NiPS driver Justin Trombley finished second, while Huffman rounded out the top three. After the solid week, Duval now trails current points leader Peter Bennett by a mere nine points.
There was no shortage of high SoF races last week in Bristol, as Sunday night held another race capable of providing valuable points to championship hopefuls. This time it was Huffman taking the win in dominating fashion, leading 120 laps before taking the checkard flag first. Fellow NiSWC driver Paul Kusheba finished second, leading thirty laps, while Thursday's winner Duval had to settle for third on Sunday.
In total 418 drivers took their shiny new Gen6 cars to Bristol, Tennessee, and it was a familiar name leading the most active column on the week. Howard Bell of Waverly, Tennessee made twelve starts at the high banked half mile, scoring a top five in half of his races. It was a cluster of seven drivers tied atop the win column with two, and a total of thirty six drivers found victory lane at the famed half mile.
Next week is back to outrageous speeds, as the NiCAS heads to the always popular Michigan International Speedway, for seventy laps around the two mile oval. Michigan has a long history on iRacing.com, providing some of the best racing, and closest finishes in the history of the sim. It will be a 210mph test session for drivers and teams, as the new car will be making its Michigan debut. Check back to inRacingNews.com next week for a full recap, and screenshots from the white knuckle speeds of MIS.
---
You may also like...
---